Picking new windows for your home can be challenging, and homeowners often ponder the many questions regarding window replacement. What windows are best for your house? Which window types offer the most energy efficiency? Which windows will maintain their good looks the longest?
To answer these burning questions, the experts from Ecoline Windows Vancouver have created a complete guide about two of the most commonly used window styles in Canada – sash (hung) and casement windows.
What are sash windows?
Sash (or hung) windows are one of the most popular window units among Canadians, with their first appearance dating back to the 17th century.
These models typically consist of two sashes and a box. In double-hung windows, both sashes move over one another to open. Single-hung sash windows have just one moving sash, while the other one is fixed in place at the top of the window. A system of balancing weights, pulleys, and springs, concealed within the frame allows them to operate smoothly, bringing maximum comfort and aesthetics.
What are casement windows?
Casement windows were first popular during the Tudor period, reemerged in style near the end of the Edwardian period, and are currently highly common in Canada.
Casement windows are your standard units found at almost any Vancouver house. They are hinged on the sides and operate similarly to a door. These models are also called crank windows because their crank mechanism allows for effortless and comfortable operation.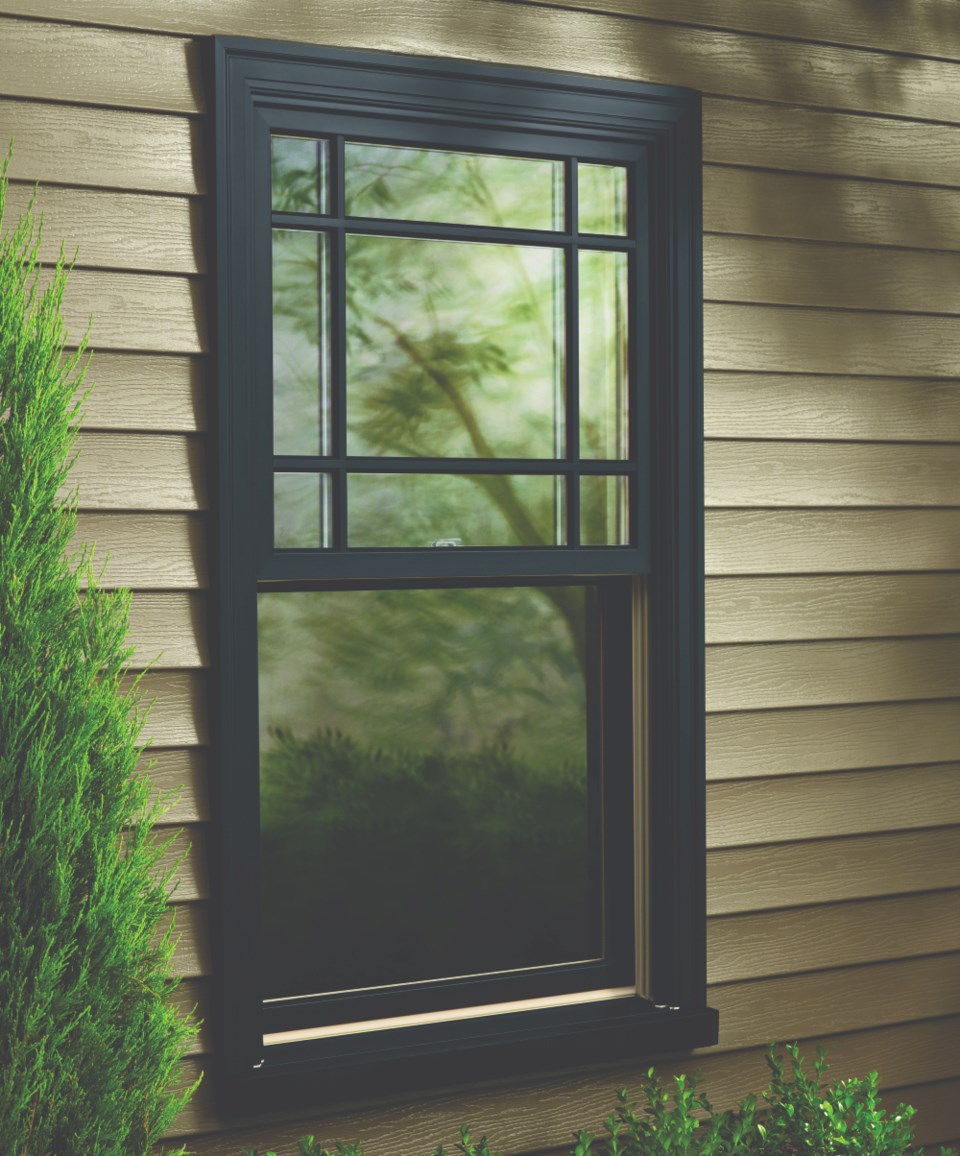 Comparisons between sash windows and casement windows
How do they open?
When opening casement windows, the operator twists a crank that also serves as a lock. Depending on the placement of hinges, the windows can then be opened by simply pushing (outwards) or pulling (inwards). Sash windows open by sliding up and down. The sashes glide over one another vertically using a counterbalance system.
Overall, both windows allow for effortless opening. Choosing the window style in terms of operation is a matter of personal preference.
How much ventilation do they offer?
When it comes to having a fresh breeze blowing in, casement windows take the lead, as these windows allow for unhindered airflow when it is fully opened by turning the crank. A sash window that has been fully raised still has solid glass covering the top half, reducing the amount of airflow available.
That said, Vancouver window replacement experts say that when installing double-hung models, the ventilation is pretty much the same as for casement units.
How much light do they let in?
Casement windows allow more natural light to flow in compared to sash windows, since a sash window contains a horizontal frame where the two panes meet. On the contrary, a casement window usually comes with a relatively huge, clear glass area.
Which one is more energy efficient?
Modern sash and casement windows both come with standard double-glazed glass to boost the window's insulation value.
The difference lies in the frame's outer edges. Casements are more energy efficient than sash windows because they close and lock tightly against the frame. Casement windows are an excellent choice in both hot and cold areas since there is little chance of a gap through which air can escape. They offer a better seal, regardless of whether you are heating or cooling the air within the home.
On the other hand, sash windows have a higher tendency to let air in or out, leading to increased heating or cooling bills over time. To prevent air transmission, the tubes that keep the sashes in place must be extremely tight.
Despite being less energy efficient, sash windows still offer a decent level of insulation and save you a lot on energy bills. Just make sure to check whether your new windows are Energy Star-rated and the unit's energy specifications. As a rule of thumb, only windows with ER of 34 or higher can be classified as energy efficient.
Where are sash and casement windows placed?
Sash windows are usually installed in bedrooms, basements or bathrooms. However, you can go with this style for any room in your house. On the other hand, casement models are commonly found in living rooms, kitchens or hard-to-reach places. Both models are versatile and will fit into any space, providing comfort and peace of mind.
What is more expensive?
When it comes to prices, casement models will usually cost you more since they are more energy efficient and bigger in size.
According to Ecoline Windows Vancouver, a medium double-glazed casement window costs around $694 yo $1134, while the same sash window comes with a price range of $582 to $1022, making hung models a more affordable option.
However, the final quote depends not only on the window style but the type of glazing, hardware, paint and various custom features you want your new window to be equipped with.
For Vancouverites, casement windows are ideal as they are easier to use, allow more natural light, and provide higher energy efficiency. However, sash windows are more affordable, allow optimal ventilation and blend in perfectly with almost any exterior. When replacing your home windows, keep these points in mind when deciding what type of windows are best for your needs.