The COVID-19 pandemic has changed so much of our lives — from the way we work to how we socialize. According to new data from HelloFresh, it has also drastically changed our eating habits.
For example, data gathered from orders across the country throughout the pandemic have shown a significant increase in demand for Canadian dishes and comfort foods, while vegetable-based options have declined in popularity.
With the pandemic keeping many stuck at home, meal kit providers like HelloFresh have become a primary source of fresh food for families across Canada. As the world's leading provider of meal kits, HelloFresh has catalogued an extensive database of information on Canada's eating habits and how they have been changing over the course of the pandemic.
Their order insights reveal interesting changes in Canadian food preferences, including a growing appetite for uniquely Canadian meals. Thanks in part to the growing popularity of foods like poutine and tourtière, Canadians have turned to homegrown dishes over foreign cuisine. Usually, American food is the most popular choice for takeout, but during the pandemic, that trend changed.

For the first time in over three years, orders for Canadian-inspired meals have surpassed that of American dishes. In fact, orders for Canadian food grew by 67% throughout 2021.
Demand for American cuisine has dropped by 41% since the start of the pandemic. While this is a big drop off from its pre-pandemic status atop Canada's food hierarchy, American dishes are still largely popular across the Great White North. Currently, American dishes are the second-most ordered cuisine in the country, with Italian cuisine holding third place.
Another interesting development brought by the pandemic is that Canadians increasingly prefer comfort food. Data from order tracking has shown acute spikes of orders for comfort foods and dishes high in carbohydrates during colder months as well as during outbreaks of COVID-19.
Data from early 2020 — during the first lockdown — shows that orders for comfort foods like garlic bread spiked. While orders dipped during the warmer months — when life briefly got back to normal — garlic bread orders shot up again later in the year during the second wave of COVID-19. It seems as though when the weather gets cold, Canadians turn to the warm crust and savory flavour of garlic bread.
Other noticeable changes have been a large increase in the popularity of carb-rich meals, especially those with basmati rice or yellow potatoes, as these items are among the most frequently chosen options nationwide. Demand for meat-based meals has also grown throughout the pandemic, with the top three dishes in Canada containing chicken, beef, or pork.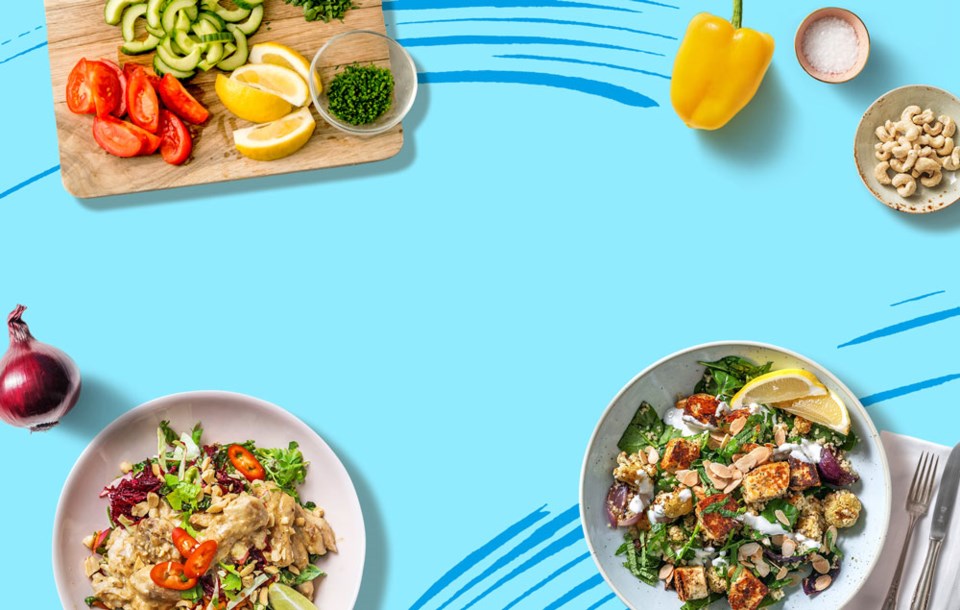 While orders for carbs and meat grew significantly, as the pandemic dragged on, Canadians ordered a lot less vegetarian food compared to their pre-pandemic levels. In January 2020, vegetarian orders made up over 20% of all meals ordered in Canada, but in January 2021, they slipped to 15% and then to only 7.88% in March 2021. They continue to decline as the pandemic drags on.
The data implies that Canadians are neglecting their vegetables in favour of meat and carb-rich meals.
This change brought on by the pandemic is entirely unexpected as it shows a decade-long trend of increasing preferences for vegetarian and vegan dishes in Canada. Considered by some to be more healthy, ethical, and with a lower environmental impact, plant-based meals are no longer a fad and have since become mainstream. However, this decade-long trend has been interrupted. Since the pandemic started, Canadians have been gradually shifting away from plant-based foods.
With a growing appetite for meat and a diminishing one for vegetarian dishes over the course of the pandemic, the big question this trend brings to mind is; are these new preferences for meat over vegetarian foods permanent, or just a temporary trend?
The only way to know for sure is to see how the data changes over time, specifically how it changes once the pandemic finally ends. With a new wave of COVID-19 further prolonging the pandemic, it seems as though for the near future, Canada's new food habits are here to stay.