Capilano University's BlueShore Financial Centre for the Performing Arts (BlueShore at CapU) is set to present a diverse collection of unforgettable live performances on the stages of BlueShore at CapU and Kay Meek Arts Centre this fall and winter season.
Donny McCaslin – known as the music director for David Bowie's revered Blackstar album and for his own three-time Grammy-nominated jazz career – will kick off this season's stacked calendar of events at the BlueShore at CapU theatre on September 24. The saxophonist's newest album, I Want More (produced by Flaming Lips' Dave Fridmann), is a genre-hopping marvel that's been called "the future of jazz," with compositions drawing comparisons to everyone from Nine Inch Nails to the Orb.
Fans of bossa nova and sultry Afro-influenced music will appreciate the musical stylings of Grammy-nominated jazz singer Gretchen Parlato and Herbie Hancock's guitarist Lionel Loueke, who will both grace the stage at BlueShore at CapU on October 10. The duo will perform songs from their sublime Lean In album in English, Portuguese, and other languages.
Highway 61 Re-Imagined, performed on October 13 and 14 at Kay Meek Arts Centre, pays homage to one of Dylan's greatest works and features an all-star cast of musicians—including Barney Bentall, John Boutté, Joachim Cooder, Steve Dawson, Alvin Youngblood Hart, Dawn Pemberton, and others.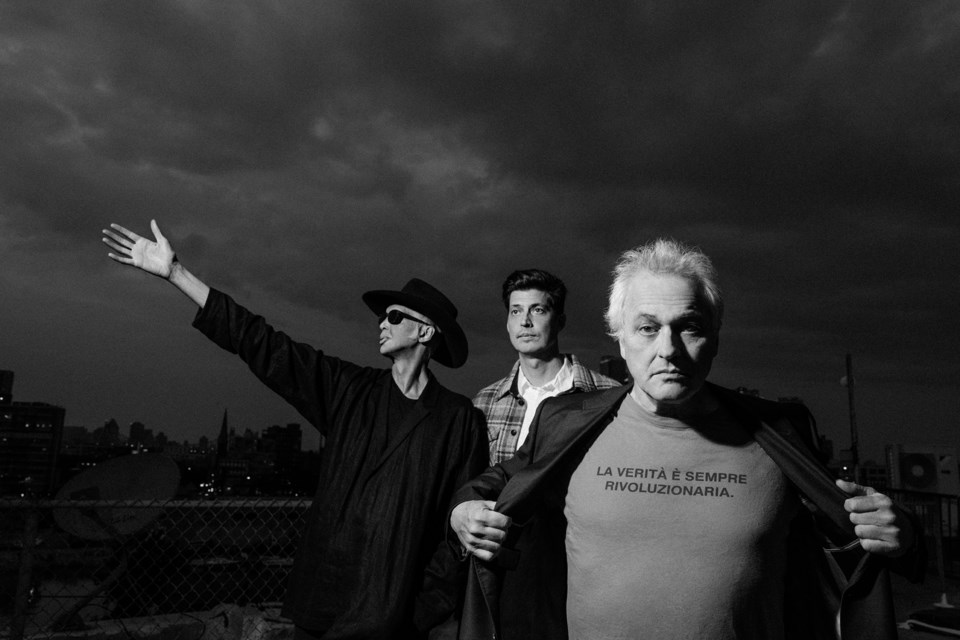 Guitarist Marc Ribot, famous for collaborations with Tom Waits, Elvis Costello and improv great Jon Zorn, brings his wily trio Ceramic Dog to the BlueShore at CapU on October 16. A Pitchfork review describes the band's fifth LP Connection as "a rollicking" tour through "rock, free jazz, boogaloo, son Cubano and post-punk".
BlueShore at CapU will also host shows from B.C.-based Naadaleela, a septet of virtuoso musicians, who blend Persian, Indian, and Chinese music with jazz, on October 21, and innovative New York-based Brazilian pianist Henrique Eisenmann, who will lead the CapU Jazz Ensembles through inventive orchestrations on October 27.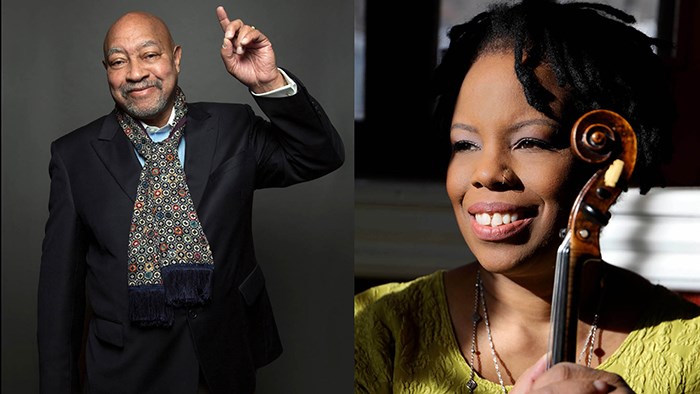 Finally, the violin meets jazz piano with the peerless Regina Carter and Kenny Barron taking the BlueShore at CapU stage on December 3. The duo's album, Freefall, "is close to flawless," as a JazzTimes review states. Carter's masterful jazz violin performances have been recognized with a MacArthur Fellows Program 'Genius Grant' award and a Grammy nomination. Barron has released hundreds of albums as a leader and sideman with the likes of Dizzy Gillespie and Stan Getz and is a nine-time Grammy-nominated artist.
In October and November, three plays will be presented on the BlueShore at CapU stage, including Arts Club Theatre Company's touring production of the comedy The Birds and the Bees on October 4 and CapU Theatre's truth-seeking Weasel, which will run in repertory with the fun whodunit Clue On Stage, from November 17 to 25.
For more information on all performances, as well as tickets to BlueShore at CapU shows, visit www.capilanou.ca/centre