​Summer is traditionally a slower time in the local real estate market. This year is reflecting a return to those trends, following the unusually hot market of last year.
"In general it feels like a much more normal summer," said Aaron Rossetti of Re/Max Rossetti Realty in North Vancouver.
As buyers and sellers take advantage of the lifting of pandemic restrictions to get out and travel again, fewer people are around right now, said Rossetti.
Sales are down but listings aren't necessarily going up, he added.
"That's keeping it tighter than people might expect it to be" said Rossetti.
Properties seen to represent good value are still selling however: houses with suites or at the entry-level of the market or larger condos, for instance.
"Those are the ones that are selling well," he said.
Here's a look at some of the cheapest and most expensive detached homes, townhomes and condos sold on the North Shore over the past month, from the end of June to the end of July.
Most expensive detached house
The most expensive home to sell in the past month is a six-bedroom eight-bathroom home of over 10,000 square feet at 1335 Chartwell Drive in the British Properties.
The brand new custom-built and designed home on a 16,000-square-foot lot sold July 23 for $12.19 million after 15 days on the market.
Described as having a "grand foyer" with a 20-foot painted dome ceiling and crystal chandelier, Italian cabinets and high-end appliances, the home comes with four marble gas fireplaces, a wine cellar, sauna, gym, pool, hot tub and heated driveway.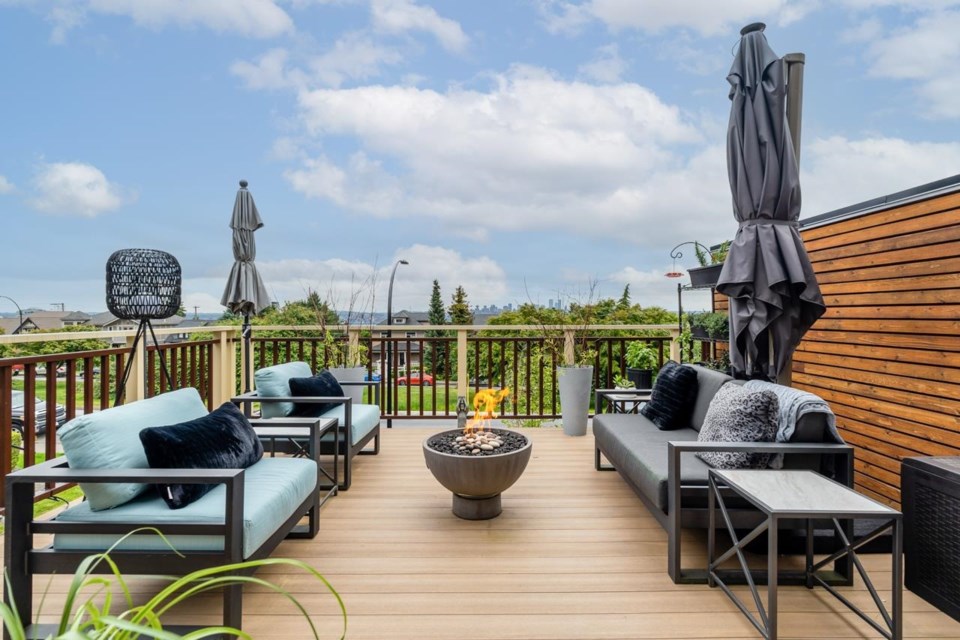 Most expensive townhome
The most expensive townhouse to sell in the past month was a one-year-old three-bedroom three-bathroom condo of approximately 1,900 square feet in the "Witton" building at 240 – West 6th Street in North Vancouver's Lower Lonsdale.
It sold for $1.95 million on July 13.
Described as a view property in a peaceful area of LoLo, the townhome features open concept living and breathtaking views with nine-foot-high ceilings, along with its own garden entrance, outdoor space and EV charger.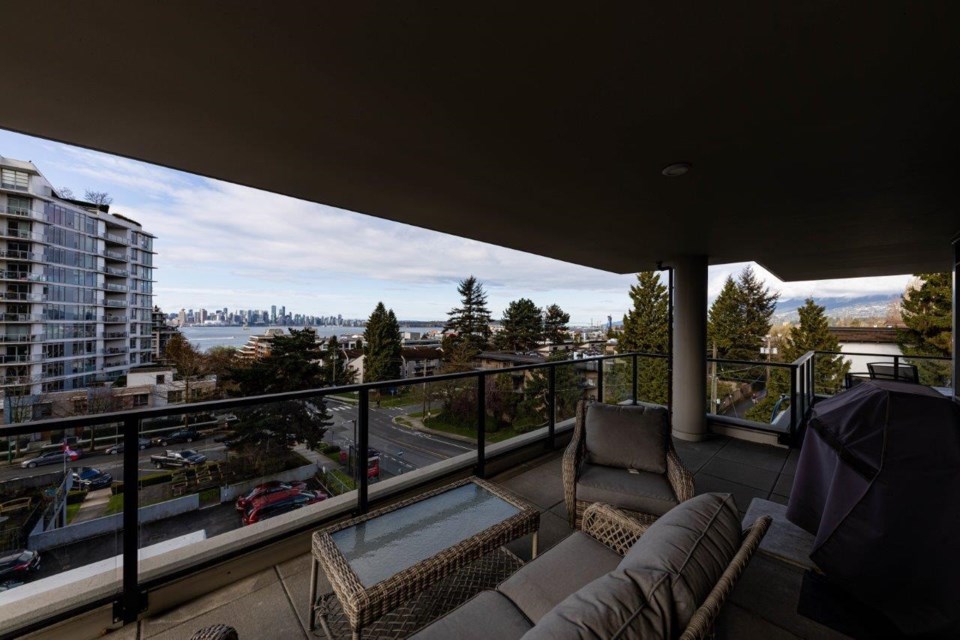 Most expensive condo
The most expensive condo to sell in the past month was a 1,700-square-foot two-bedroom three-bathroom condo at 310 – 177 West 3rd Street in North Vancouver.
The three-year-old corner unit sold on July 6 for $2.18 million after 93 days on the market. Described as having sweeping views and a formal entry, the condo features a bright kitchen opening to a huge covered deck of over 400 square feet as well as walk-in closets, air conditioning and parking spots with EV hookups.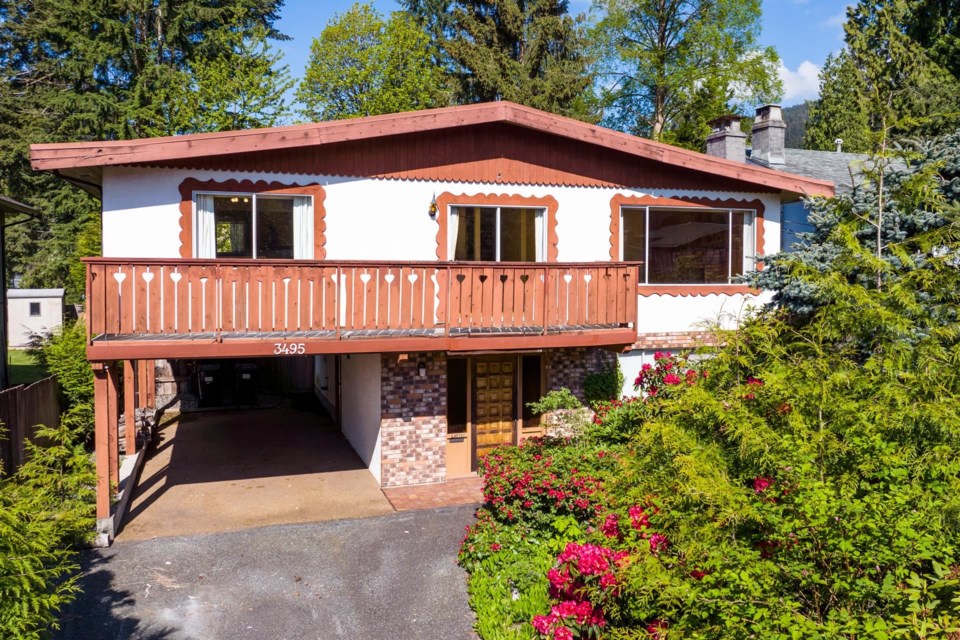 Least expensive house sold on the North Shore
The least expensive house sold on the North Shore was a 49-year-old three-bedroom two-bathroom 2,200-square-foot home at 3495 Upton Road in Lynn Valley, which sold for $1.37 million on July 8. The Bavarian-inspired home is set on a 6,600-square-foot lot on a quiet cul-de-sac. It's described as in "original condition, ready for the next owner to update and enjoy."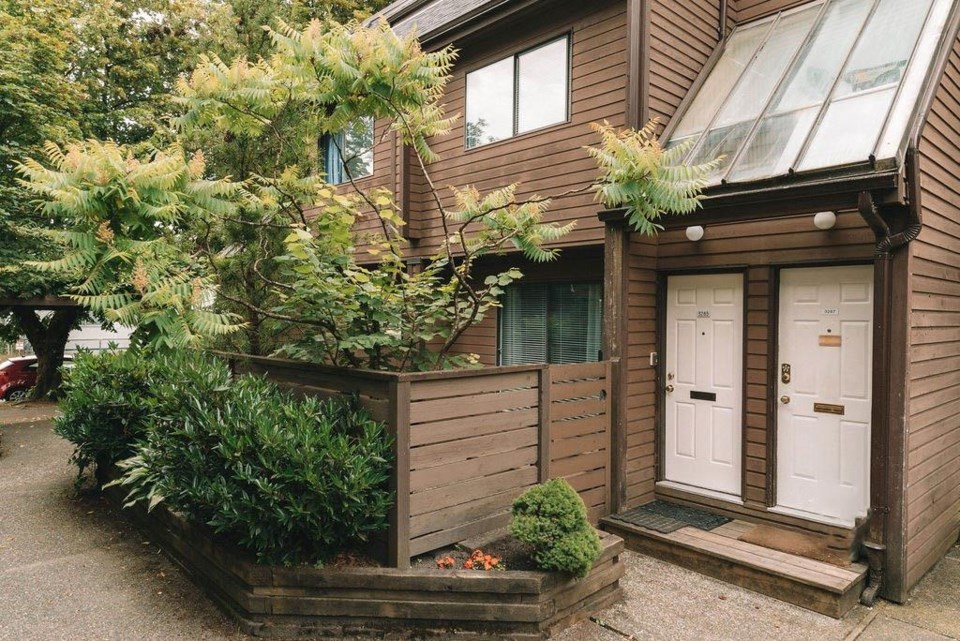 Least expensive townhouse
The least expensive townhouse to sell on the North Shore was a 40-year-old townhome in the "Village on the Creek" at 3285 Mountain Highway in North Vancouver.
The two-bedroom two-bathroom townhouse in Lynn Valley sold for $750,000 July 25 after just seven days on the market.
It's described as "excellent value in the heart of Lynn Valley" close to Lynn Valley Elementary and Argyle Secondary School. The two-level unit is described as having a south facing, sun-drenched patio and gas fireplace.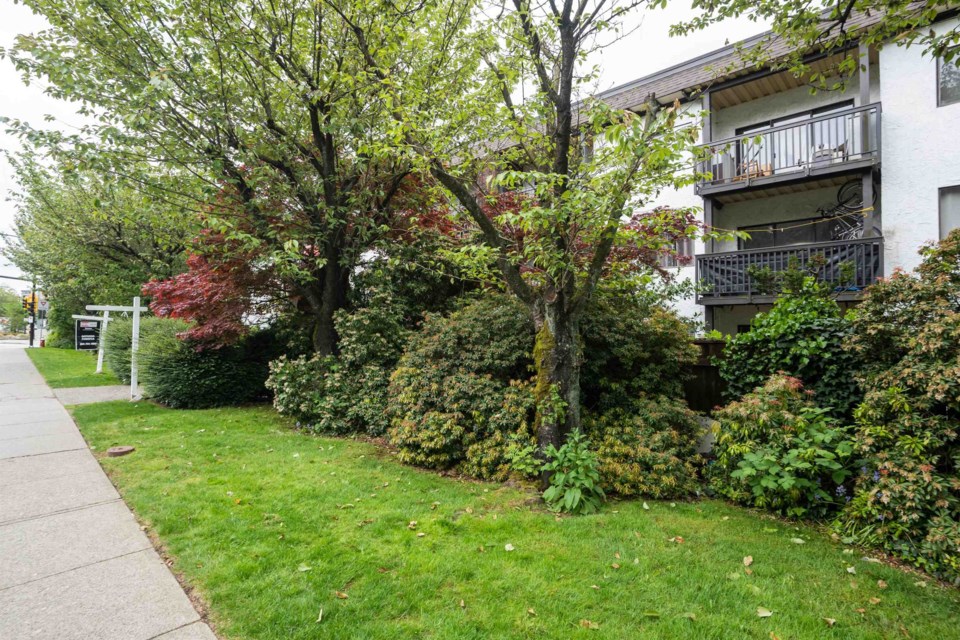 Least expensive condo
The least expensive condo to sell on the North Shore in the past month was a one-bedroom one-bathroom unit at 211 West 3rd Street in the Villa Aurora in Lower Lonsdale.
The 630-square-foot 49-year-old condo sold June 27 for $435,000 after 26 days on the market. It's described as a rentable home in a great location, close to coffee shops and Lonsdale Quay, with kitchen and bathroom updates.
​