The summer real estate market is providing decidedly mixed messages.
Interest rates are up – again – fueling a slowdown in some sectors of the market. On the other hand, some buyers have adjusted to the new interest-rate "normal" and are out scouting again, said Aaron Rosetti of REMAX Rossetti Realty in North Vancouver – particularly in cases where renting seems like an equally bad option.
"It's inconsistent," said Rosetti. "There are so many factors impacting the market right now."
"So there can be some strong sales, there can be some really soft sales. And if you're trying to read the tea leaves, I always think it's just really tough to do."
Real estate sales have been up this summer between May and July compared to last summer on the North Shore, but dipped from June to July, according to the latest statistics from the Real Estate Board of Greater Vancouver.
Sales up this summer over last
Sales of detached homes between May and July of this year were up 35 per cent in North Vancouver over the same period last year, while townhouse sales were up over eight per cent.
In the more expensive West Vancouver market, sales of detached homes were down this summer over last, although apartment sales were up by 45 per cent.
Prices edge upwards
Prices in both North and West Vancouver also continued to edge upwards, with the "benchmark" price of an average North Vancouver detached house hitting almost $2.3 million in July, while a condo went for $814,000. In West Vancouver, a "benchmark" house price topped $3.2 million, while an apartment clocked in at $1.3 million.
Rossetti agrees that trend is "counter-intuitive" to what might usually be expected.
That said, here are some of the most and least expensive homes to sell on the North Shore over the summer months between May and July: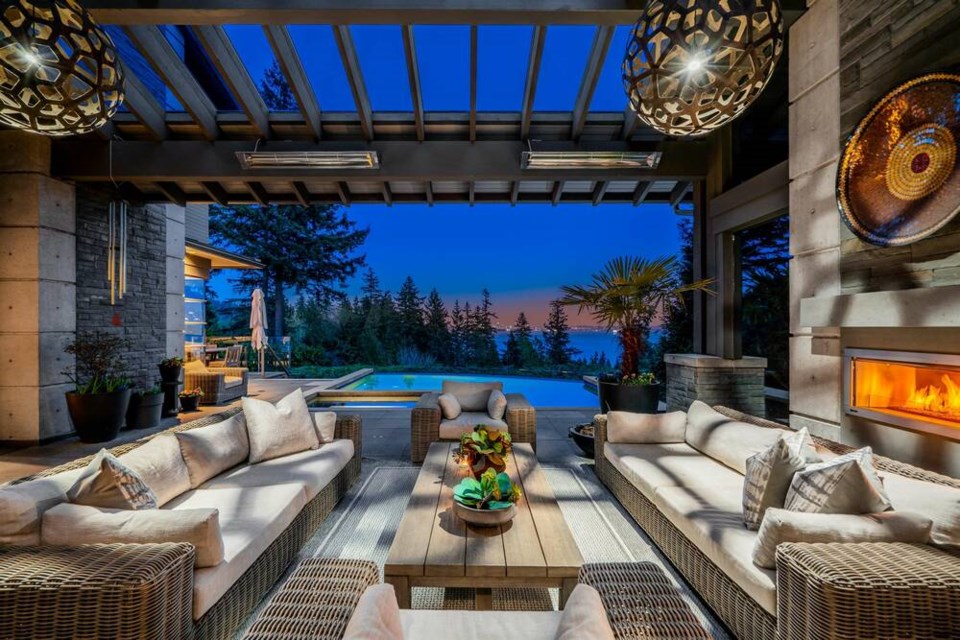 Most expensive detached home
The most expensive detached home to sell on the North Shore this summer is a nine-year-old luxury mansion at 4360 Rockridge Road in the Cypress Park neighbourhood, providing expansive water views from a private one-acre estate.
The five-bedroom, eight-bathroom 8,200-square-foot home in an area above Stearman Beach sold for $10.1 million June 14 after 40 days on the market.
Included in the gated exclusive property is a pool, sauna, steam room, wine room and gym.
The property last sold for $11.6 million in September 2015 and has been listed on and off since 2021.
The home was among 19 that sold for more than $5 million between May and July on the North Shore this year.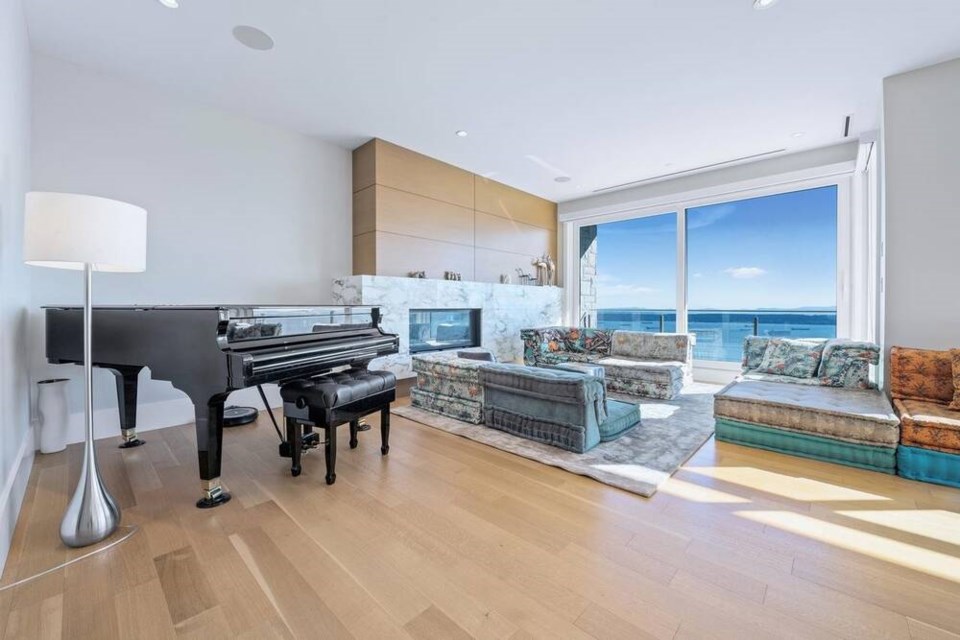 Most expensive townhouse
The most expensive townhouse to sell on the North Shore between May and July is a three-story, two-bedroom, four-bathroom property at 2769 Highview Place in West Vancouver's Whidbey Estates. It sold for more than $4.1 million May 12 after nine days on the market.
The 3,725-square foot, eight-year-old townhouse in British Pacific Properties' Ashton Hill development offers panoramic views from an open concept plan, outdoor terraces and state-of-the-art home technology.
Assessed at almost $5.3 million, it last sold in November 2015 for almost $3.7 million.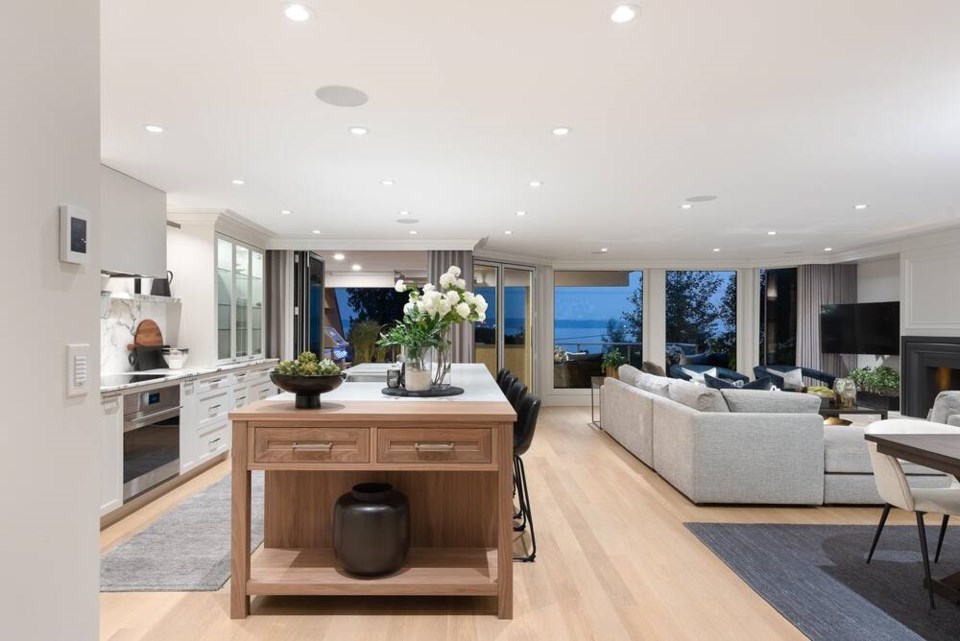 Most expensive apartment
The most expensive apartment to sell this summer on the North Shore is a two-bedroom, three-bathroom end-unit condo at the Ocean Park, 205-2471 Bellevue Avenue in West Vancouver's Dundarave neighbourhood. It sold May 31 for $4.2 million.
The almost 3,000-square-foot 37-year-old apartment in a boutique 10-suite building overlooks Dundarave Park with beautiful water views and boasts open living and dining areas with huge south-facing windows and an almost 400-square-foot outdoor deck with built-in barbecue, heater and firepit.
It last sold in September 2020 for $2.25 million and was most recently assessed at $3.28 million.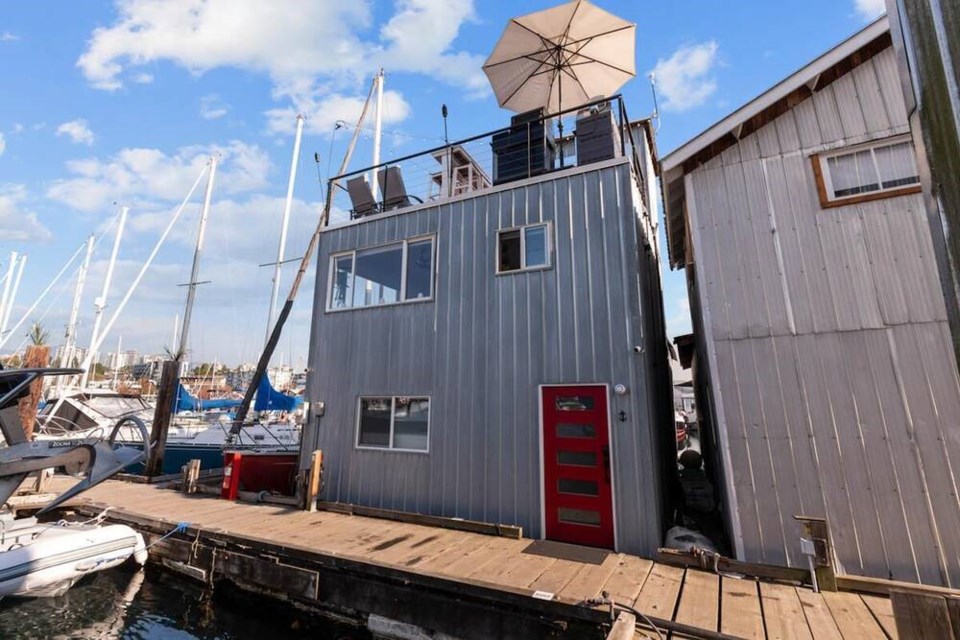 Least expensive detached home
The least expensive detached home to sell on the North Shore this summer comes with a killer waterfront view. It doesn't, however, come with any dirt. The 1,000-square-foot one-bedroom floating home at #CBH74 at North Vancouver's Mosquito Creek Marina sold for $625,000 July 6.
Described as one of the "old timer" float homes, the home features an outdoor rooftop kitchen, high-end appliances, heated bathroom floors and a "Japanese" toilet (hmmm). It also comes with its own 33-foot boat slip.
Least expensive townhouse
The least expensive townhouse to sell this summer was an eight-year-old 500-square foot ground level townhouse at 50 – 433 Seymour River Place in North Vancouver, which went for $565,000 July 25 after just 15 days on the market. Close to Northwoods Village, the townhome features dual patios, a spacious bedroom and lots of storage space.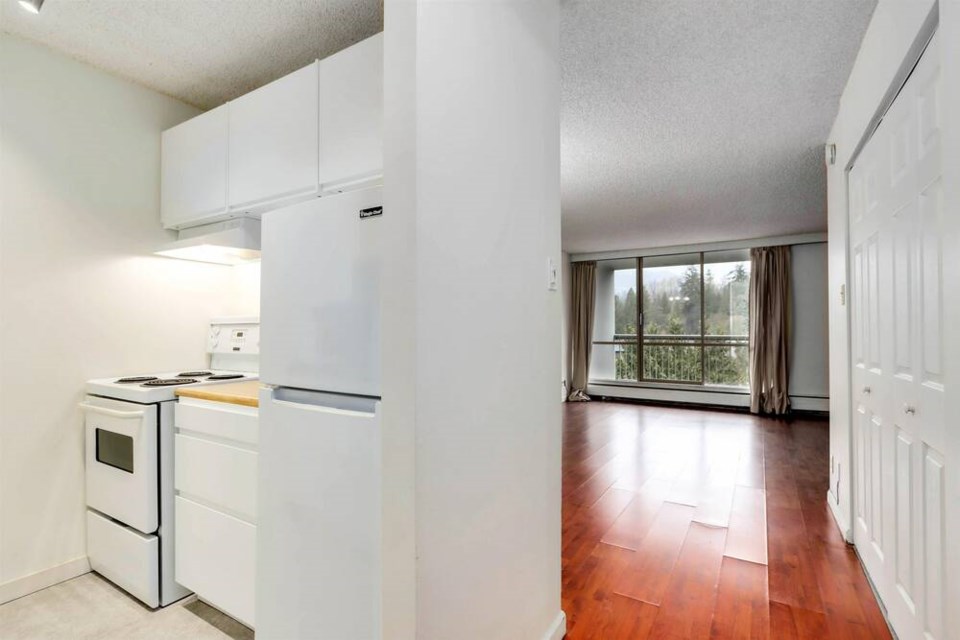 Least expensive apartment
The least expensive apartment to sell this summer on the North Shore was a 486-square-foot north-facing studio in Woodcroft's Pemberton building at 1104-2012 Fullerton Ave. in North Vancouver. It sold May 2 for $375,000. The apartment features the largest studio plan in the building and laminate flooring throughout, as well as renovations to the kitchen and bathroom. Views from the 11th floor look out to Grouse Mountain.