The real estate market on the North Shore continues to be unseasonably quiet in both North and West Vancouver.
"We're still just plodding along," said Calvin Lindberg, a real estate agent with Angell Hasman & Associates in West Vancouver. Sales in October rivalled those in October 2008, he said – just before a recession took hold.
Rising interest rates, inflation that continues to impact most people and concern there may not be a quick fix in store all play a part, he said. "It's just causing people to back off making those big purchases."
Year-over-year sales of detached houses between January and October are down about 35 per cent on the North Shore compared to 2021. October sales compared to the same month last year are also down.
Aaron Rossetti of ReMax Rossetti Realty said one bright spot is that sales in North Vancouver actually went up in October, compared to the previous month. Buyers are likely to be those with a previous interest rate hold still in place at a lower rate, or buyers who can move their existing mortgage to a new property, he said.
"There's certain buyers who have a good enough rate that it's kind of pushing them forward."
The median price for a detached home sold in North Vancouver in October was just over $2 million, while the median selling price for an apartment was $655,000, according to the Real Estate Board of Greater Vancouver. In West Vancouver, the median selling price for a detached home was just under $3.1 million.
Here's a look at some of the cheapest and most expensive detached homes, townhomes and condos sold on the North Shore last month.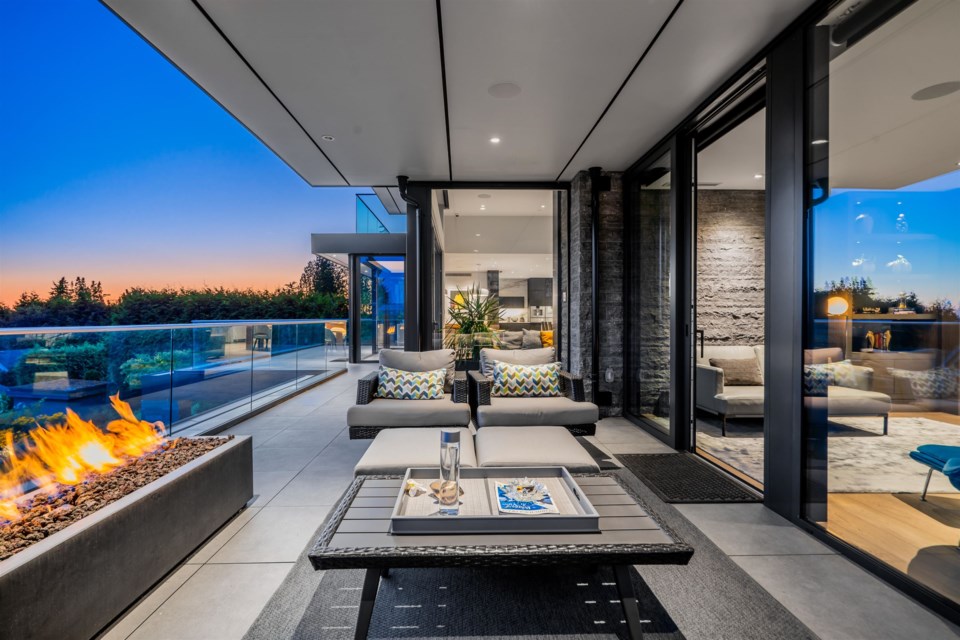 Most-expensive detached house
The most expensive home to sell on the North Shore in October was a five-bedroom, eight-bathroom 6,521-square-foot house at 2550 Rosebery Ave. in West Vancouver's Upper Dundarave neighbourhood on a large, 0.3-acre lot.
The modern Craig Chevalier-designed home with ocean views was built just three years ago. It sold for $7.7 million on Oct. 21 after 28 days on the market, below the asking price of $8.59 million.
A state-of-the-art home theatre, gym, office, billiard room, hot tub, wine room and sauna are among the luxury home's features.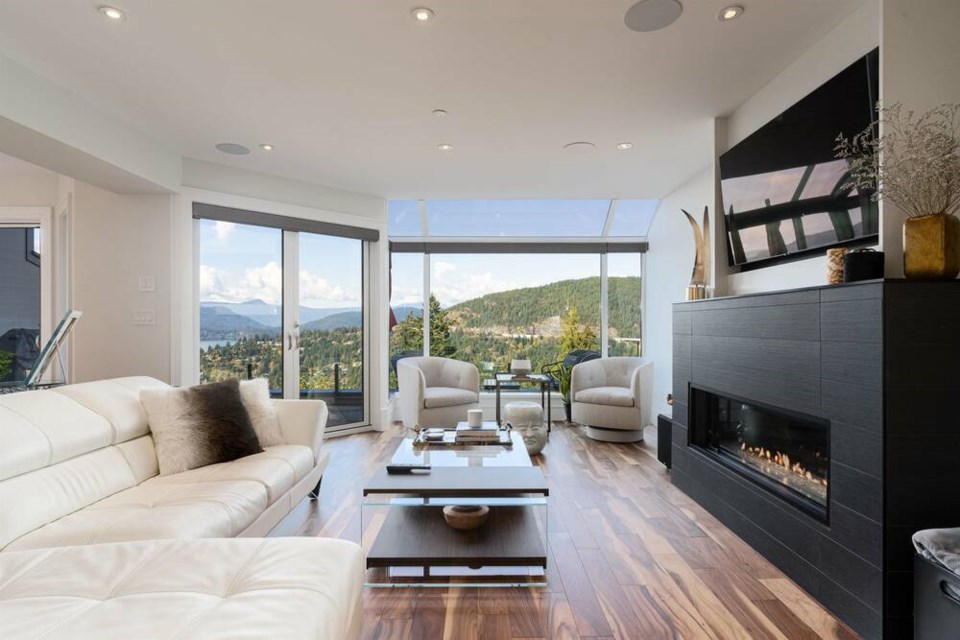 Most-expensive townhouse
The most expensive townhouse to sell on the North Shore last month was a 2,000-square-foot two-bedroom, three-bathroom home at 5284 Timberfeild Road in West Vancouver's Upper Caulfeild neighbourhood. The 34-year-old townhouse sold for $2.92 million on Oct. 12, below the asking price of $2.998 million, after 99 days on the market.
The two-storey townhouse, renovated in 2017, boasts walnut hardwood floors, skylights and nine-foot ceilings in two upstairs bedrooms that look out to a view of Howe Sound and the South Coast mountains. The open concept main floor features sliding doors to indoor/outdoor living, automatic blinds and Miele appliances.
Most expensive apartment
The most expensive apartment sold on the North Shore in October was a three-bedroom, three-bathroom penthouse at Seylynn Village's Beacon building in North Vancouver's Lynnmour neighbourhood that boasts a particular appeal for golfers.
The 1,882-square-foot penthouse at 2503 – 1550 Fern St. sold for $2.05 million on Oct. 10, under the asking price of $2.275 million, after 34 days on the market.
The penthouse on the southwest corner of the building has sweeping views, as well as a 1,000-square-foot rooftop patio, complete with a professionally installed putting green for golf enthusiasts. The building includes access to a 25-metre pool, gym, steam room and sauna.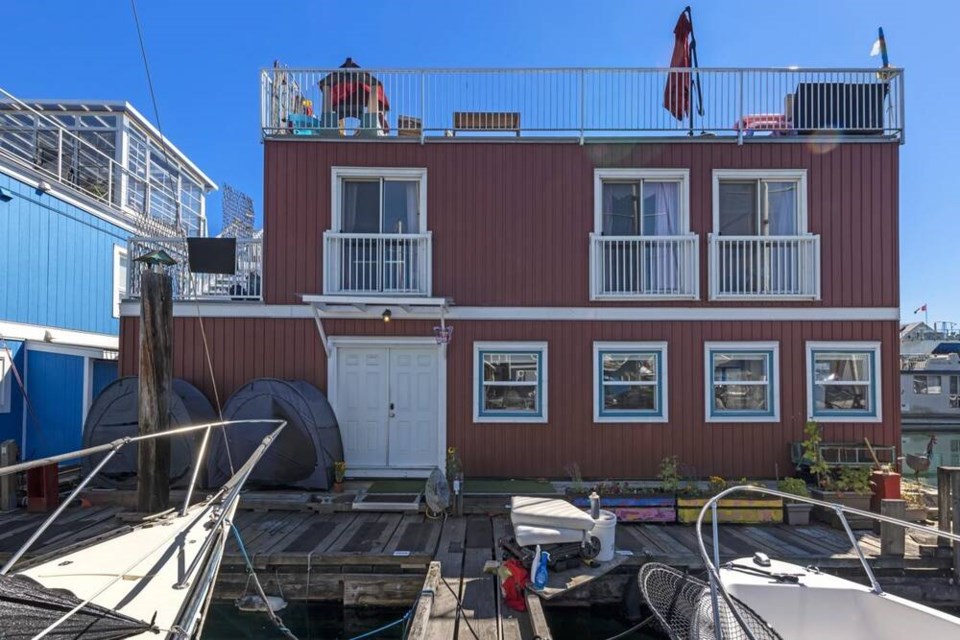 Least-expensive detached home
The least-expensive detached house sold on the North Shore in October doesn't come with any dirt but does boast a waterfront view.
A 1,154-square-foot float home in Mosquito Creek Marina at 415 W. Esplanade Ave. in North Vancouver fits that bill, selling for $530,000 on Oct. 24, under the asking price of $599,900 after just 10 days on the market.
The two-level two-bedroom, two-bathroom float home with a 500-square-foot rooftop deck features $100,000 in recent renovations including new kitchen, waterproofing and siding.
Moorage costs are approximately $1,200 a month.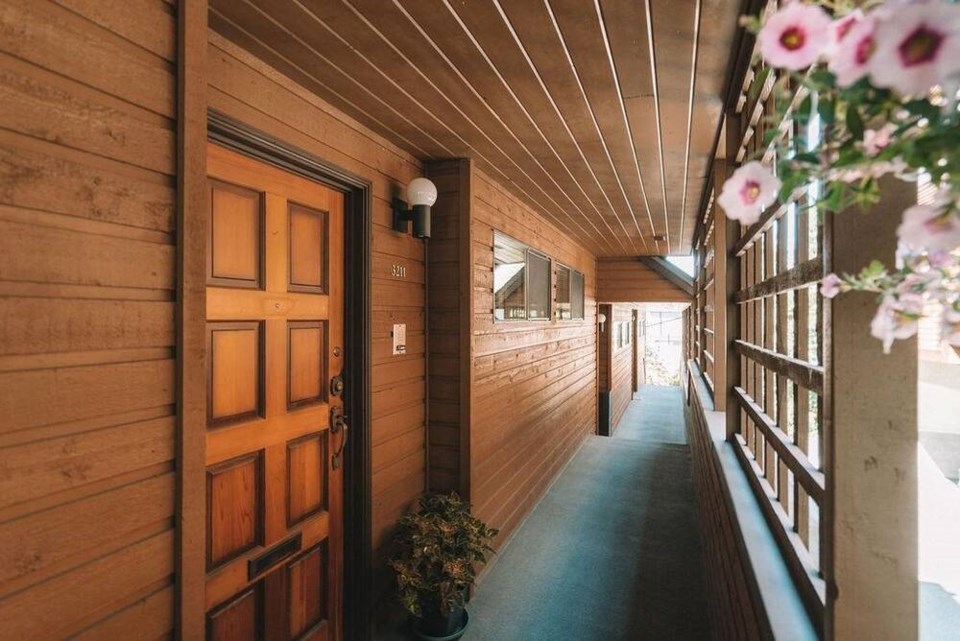 Least expensive townhouse
The least expensive townhouse sold last month is a 1,200-square-foot two-level home at 3211 Lonsdale Ave. in Upper Lonsdale that went for $790,000 Oct. 11, under the asking price of $849,000.
The 44-year-old two-bedroom townhouse near Queensdale market and the Queens Cross pub includes two patios and storage locker.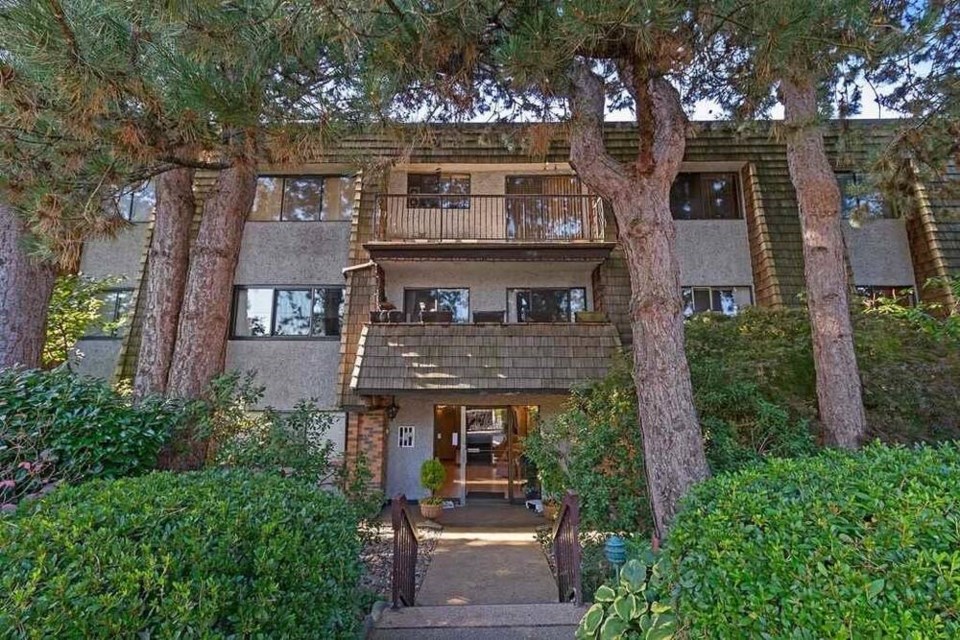 Least-expensive apartment
The least expensive to sell on the North Shore in October is a second-floor 785-square-foot, one-bedroom corner unit in the "Cedar Hills" at 206 - 1721 St. Georges Ave. in North Vancouver's Central Lonsdale neighbourhood.
It sold Oct. 12 for $360,000 after six days on the market. The 50-year-old apartment even includes a wood-burning fireplace. It also allows two small pets – dogs or cats – as long as the dogs aren't taller than 16 inches!