A rainforest hideaway at the foot of the North Shore mountains where Group of Seven painter Fred Varley produced some of his well-known paintings has just gone on the market.
The house, at 4395 Rice Lake Rd., sits near the lower reaches of Seymour Provincial Park, near to Rice Lake, Lynn Creek and Lynn Canyon Park. It was these same areas of the North Shore that inspired some of Varley's paintings in the late 1920s and early 1930s.
"He painted some significant paintings there," said B.C. historian Daniel Francis.
Bridge Over Lynn, now in the Vancouver Art Gallery, The Trail to Rice Lake, Dharana and Weather – Lynn Valley, are among the works inspired by his time in North Vancouver.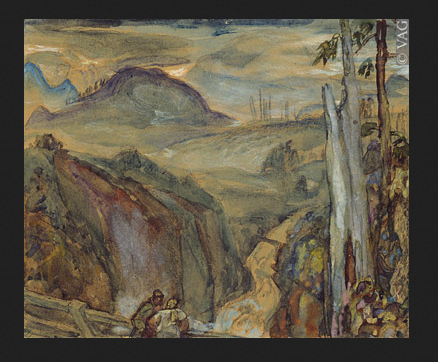 "He found new inspiration and artistic focus in the local scenery, painting scores of landscapes of the Lynn Valley area, as well as of Mount Seymour and Grouse Mountain," according to a description of Varley's time in North Vancouver provided by the Vancouver Art Gallery.
Re/Max Rossetti Realty recently listed the two-bedroom, 1,300-square-foot home that Varley once lived in for $799,000.
Varley had come to the West Coast in 1926 to teach at the art school that would eventually become the Emily Carr University of Art and Design, said Francis, later also creating his own B.C. College of Art before packing it in and moving back east as the Depression took its toll.
But Varley considered his time in North Vancouver in the early 1930s "the most creative period of his career," said Francis.
"He sort of took the arts community in the city by storm," said Francis.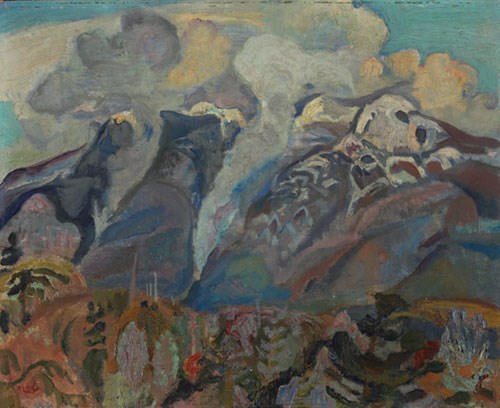 Though producing breathtaking art, Varley was not living the life of a model citizen. He had ditched his wife and four children and lived in the Rice Lake Road home with his girlfriend and former student Vera Weatherby. "He was probably what they called at the time a drunken libertine," said Francis.
Varley frequently hiked in the Lynn Canyon area and in the early 1930s came across the house, which he rented, complete with a piano, for $8 a month.
"Back then it really would have been the middle of nowhere," said author and local historian Eve Lazarus, who first took an interest in the house after walking her dog past it on neighbourhood strolls.
"You can just sort of imagine him in that old house on the top floor," she said. "It would have had an amazing view."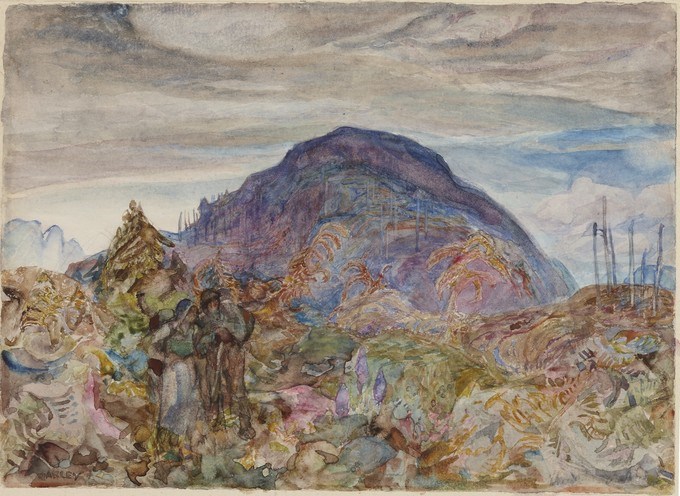 Varley would have taken the streetcar down to the foot of Lonsdale, then caught a ferry over to Vancouver to his teaching job at the art school, said Lazarus, who included the story of Varley's North Vancouver years in her book Sensational Vancouver.
"We didn't have the Lions Gate Bridge back then."
By 1937, Varley had moved back to Ottawa alone, but not before leaving his mark on North Vancouver. Weatherby would go on to marry one of Varley's former patrons, Harold Mortimer Lamb. Varley's wife Maud later came into a small inheritance, which allowed her to buy the home, which remained in the Varley family until 1974.
Lazarus later spoke to Chris Varley, one of Fred Varley's grandchildren, who recalled going to stay at the house with his grandmother.
At the time, he rememberd one of Varley's other famous paintings, Church at Yale – now in the B.C. archives - hung in a stairwell, said Lazarus, and bureau drawers were still stuffed with scraps of art.
There is even a rumour of a Tom Thomson sketch being used to patch a hole in the roof, she said.
The house remained in the Varley family until 1974, when new owners bought it. It has remained in that family until now, said Matt Council, the listing real estate agent.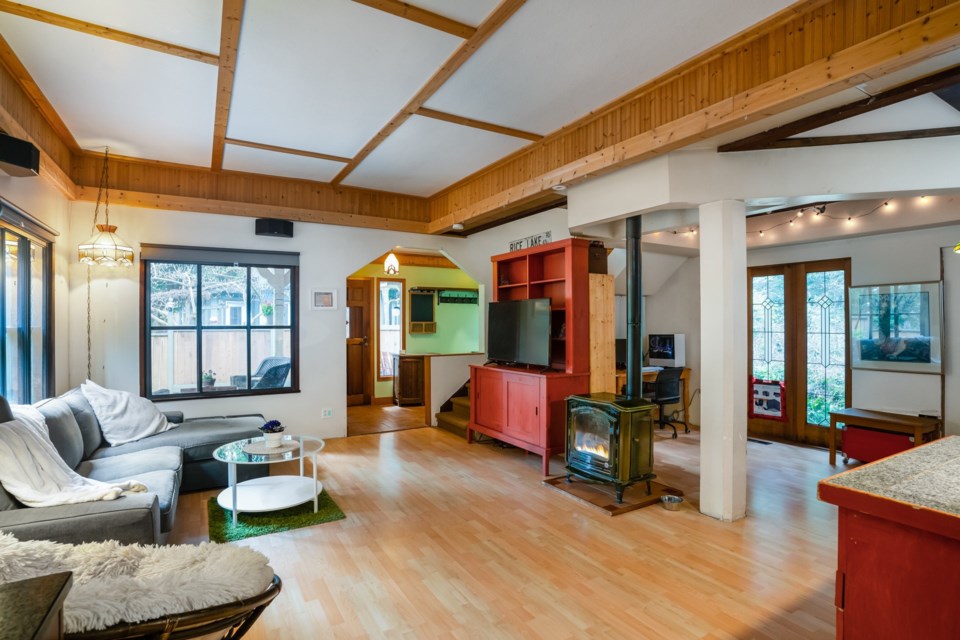 The general character of the house remains the same as it was when Varley lived there in the 1930s, said Council, although there have been interior renovations over the years, as well as a roof and cast iron natural gas fireplace added.
Council said news that the Varley house is up for sale has piqued interest.
"It's definitely been well received," he said.
BC Assessment lists the value of the property at $646,300.
The home is not listed on any District of North Vancouver heritage registries.