While many developments offer cookie-cutter homes in suburban areas, one new project in North Vancouver's burgeoning Moodyville neighbourhood is breaking the mould.
Toppen Ridge is a boutique collection of 24 homes, including eight two-bedroom, single-level garden "flats," some with lock-off studio suites. Stacked above are 16 three-bedroom, three-level townhomes, some including a live-work space with a glass storefront at street level.
"Families in urban areas need innovative solutions which is something we're focused on," says sales and marketing director James McKenny. "They're looking for compact floorplans that are well-designed with no unused space, which helps make home ownership more attainable."
Every individual or family's needs are catered to with these homes, which range from 1,137 to 1,576 square feet. A buyer can get a mortgage-helper if purchasing a unit with a lock-off studio. A young family can use their lock-off for income until they need the additional bedroom. Downsizers can enjoy single-level living with space for guests. An entrepreneur can set up shop at home while having plenty of room for their family. And a family with children can have all the living space they need in a three-bed-plus-den home.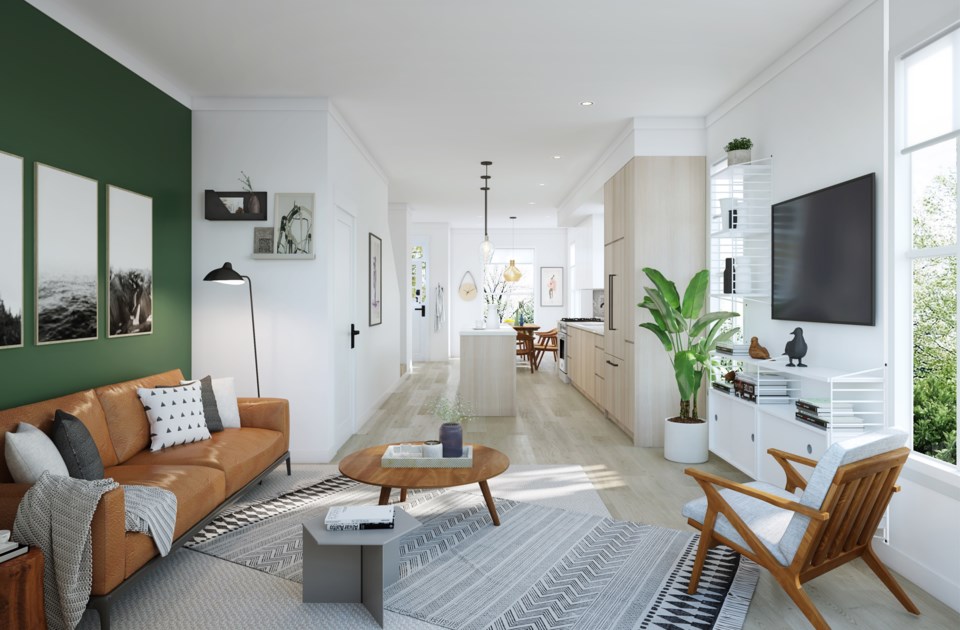 "Within just 24 homes, we have five different home types, to create a unique community," adds McKenny.
"The innovation in this unique collection of homes comes from the developer being an architectural firm that has created its own development arm," explains McKenny.
As you'd expect from an architectural developer, the exteriors and interiors of the homes are gorgeous, with a Scandinavian influence throughout, plus a nod to the area's industrial roots. On the outside, this is manifested in the pale-grey and white siding, the pitched rooflines and the black metal detailing of the lights and huge windows.

Inside these light-flooded homes, the Scandinavian theme continues, with a choice of two colour palettes — Freya (light wood) and Finn (soft mid-tone wood). The clean-lined kitchens have lovely details such as quartz countertops and porcelain backsplashes, and the stunning bathrooms have unique hexagonal floors and unusually patterned subway tiles, along with off-grey counters and cabinetry. The top floors of the townhomes are given over to luxurious master retreats, some with up to 10-foot-4-inch ceilings.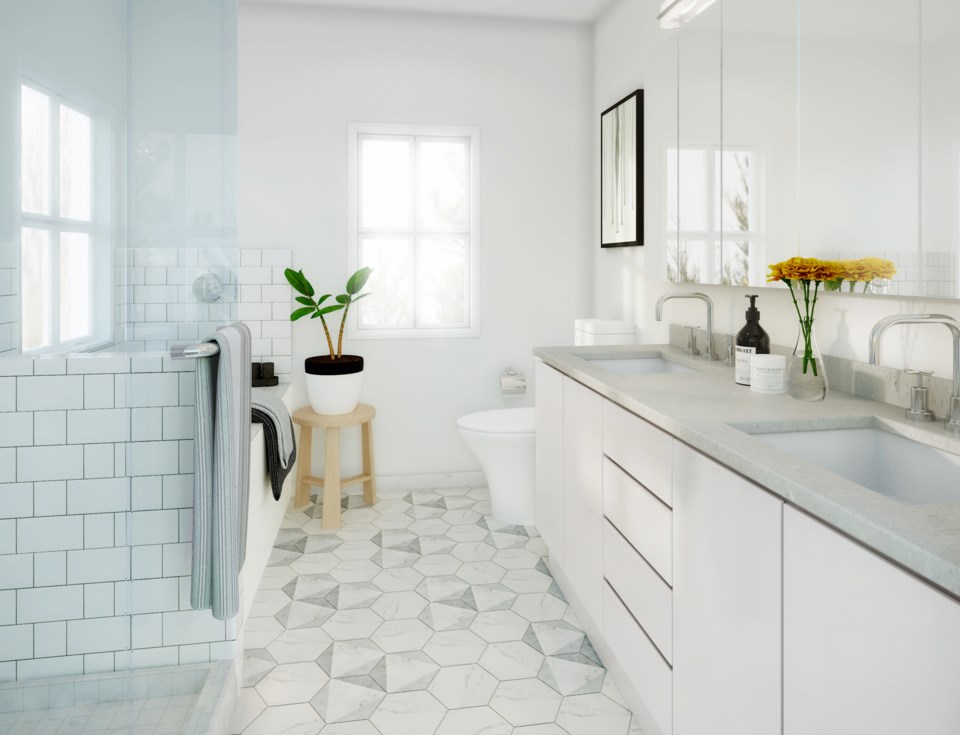 The homes back onto a courtyard with children's play area, encouraging neighbourly interaction. Just a couple of blocks away is the fabulous amenity of Moodyville Park, and nearby is the Pacific Spirit trail, which takes residents along the waterfront right to Lonsdale on onward to West Vancouver.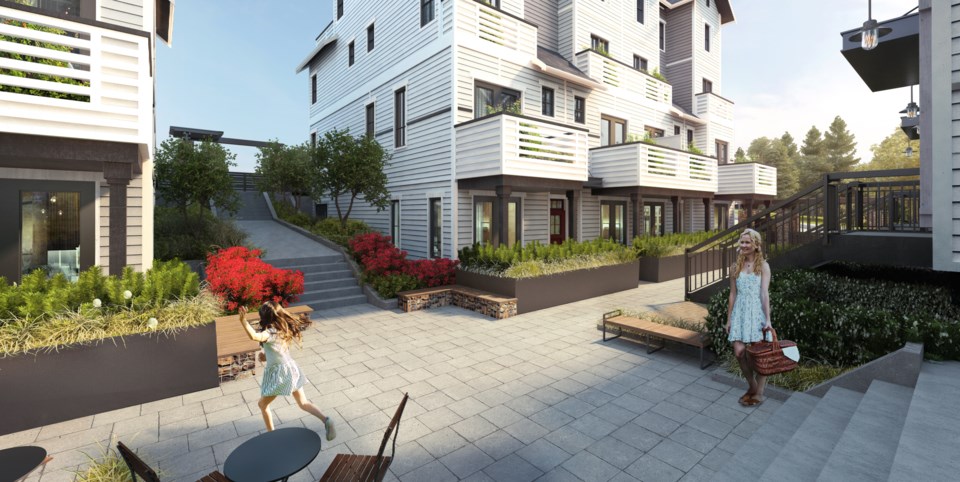 Moodyville is an exciting neighbourhood with an industrial past that is blossoming into a family community. Toppen Ridge is close to schools and within 10 minutes of all the amenities Lower Lonsdale has to offer — including the SeaBus, a quick hop to downtown Vancouver.
Toppen Ridge homes start at $929,900 and completion is due summer 2021. 
For more information, call 778-724-0495, visit toppenridge.com/register or visit the sales centre at 549 East 3rd Street, North Vancouver