We're officially past Halloween, so you know what that means: It's time to start thinking about Christmas! Right?!
OK, maybe it's a little too soon for some of you, maybe you want to enjoy fall a little bit more before we start arguing about "Baby It's Cold Outside," maybe you are so mad that I brought up Christmas already that you want to stab me with a wet candy cane.
I get it. But a holiday shopping guide arrived in my inbox last week and I knew immediately that I had to share it with all of you. The collection of gift ideas was sent out by Armani/Casa, billed as Vancouver's newest luxury housewares store, "the perfect boutique for the discerning holiday shopper." Intrigued? Let's have a look at some of the carefully curated gift ideas – and I swear I am not making any of these up – and you can decide for yourself if you are the type of discerning holiday shopper they are looking for.
Item No. 1: "Fire" ($112)
This handcrafted item is made of "vegetable-based paraffin" and "flaked velvet," adorned with a "G.A. gold metallic logo." Confused about what flaked velvet is? Not quite sure what G.A. stands for? Wondering what the heck we're talking about here? Well, maybe you're not the discerning shopper I thought you were.
"Fire" is, in fact, a candle. A $112 candle. A $112 candle made with flaked freaking velvet.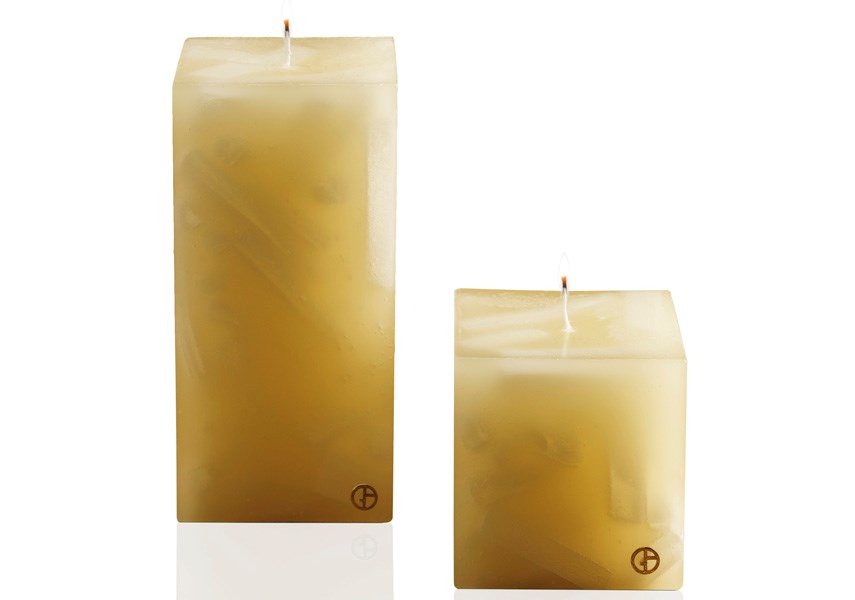 Fun fact: It's the only open flame you're allowed to take on an airplane.
And the G.A. that adorns "Fire" – it stands for God's Aroma.
Item No. 2: "Hola" ($178)
This, apparently, is a different, more expensive candle. It emits "Signore Giorgio Armani's preferred scent for interior spaces." Ah, so that's what the G.A. stands for. That makes more sense. And scents. And cents.
The Hola candle is "infused with 'Encens boisé,'" which is French for "wood smell," except the pronunciation is more expensive. This candle smells like the look a valet at the Four Seasons gives you when you hand him the keys to a Toyota Corolla.
Item No. 3: "Memories" ($267)
This item is actual memories ripped from the brains of cash poor but sexually adventurous college students, with each memory artisanally petrified and then ground into a powder to be consumed with a pinch snuffed into each nostril, or injected straight into the carotid artery.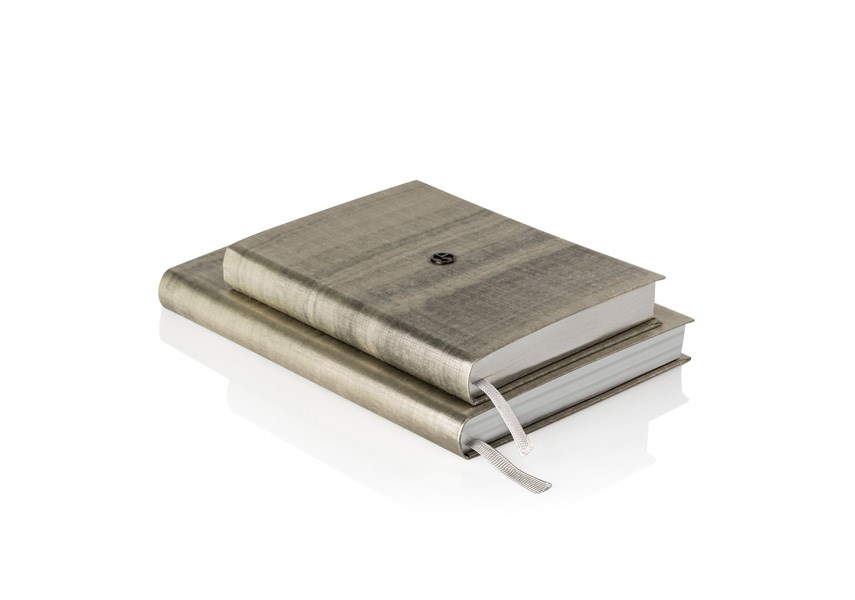 Just kidding. Memories is a notebook made of "handmade paper and covered with Armani/Casa's Nabucco wallpaper pattern." Nabucco is the Italian word meaning "no, not you."
The pages of the book are, of course, blank, because if you have $267 to spend on a notebook, obviously your own words will be much more insightful than any banal prose scribbled by such dullards as Tolstoy or Shakespeare.
Item No. 4: "Elletra" ($300)
Ohhh, Elletra. That sounds exciting. What could it be for $300? A phone charger infused with narwhal? A watch powered solely by its owner's pretensions? A hug from Tina Turner?
Nope. It's a napkin set. And by "set," I mean two. Two napkins. The napkins are adorned with "tone-on-tone ajour finishing." Ajour is the French word for "don't wipe your greasy chicken wing fingers on me." Elletra also comes with three-tiered "stacked-design" napkin rings.
Are the rings made of gold?
They are "gold-toned."
Yes, but is that real gold?
Enough questions, peasant!
Item No. 5: "Gallia" ($380)
Gallia is a set of placemats. Linen placemats, with the famous "ajour finishing." And yes, a "set" means two: one for you, and one for the crippling void that stares back at you every meal; you hear the voice of your teenage summer fling Liliana laughing somewhere in the distance but the more you look, the deeper and darker the void gets, her laughter turning slowly to tattered wails that spring forth, pierce your soul and then nestle softly around the neck of your one true friend, your haughty mastiff Pierre, slowly dimming the little spark that once danced in his jet-black eyes. You reach down to help, but at that moment you remember that Pierre died 30 years ago. 
The placemats are available in a selection of colours.
Item No. 6: "Teoria" ($1,580-$1,980)
Now we're talking! Those cheap $190 placemats were just trinkets compared to Teoria. This "jewelry/keepsake/curio" box is "exquisitely lacquered" and features a "mother of pearl inlay decoration" with an interior that is "upholstered in beige Alcantara (micro-suede) fabric." (I swear to God I did not make any of these descriptions up.) And what would someone store in this "jewelry/keepsake/curio" box? My three best guesses: dignity; secrets; teeth.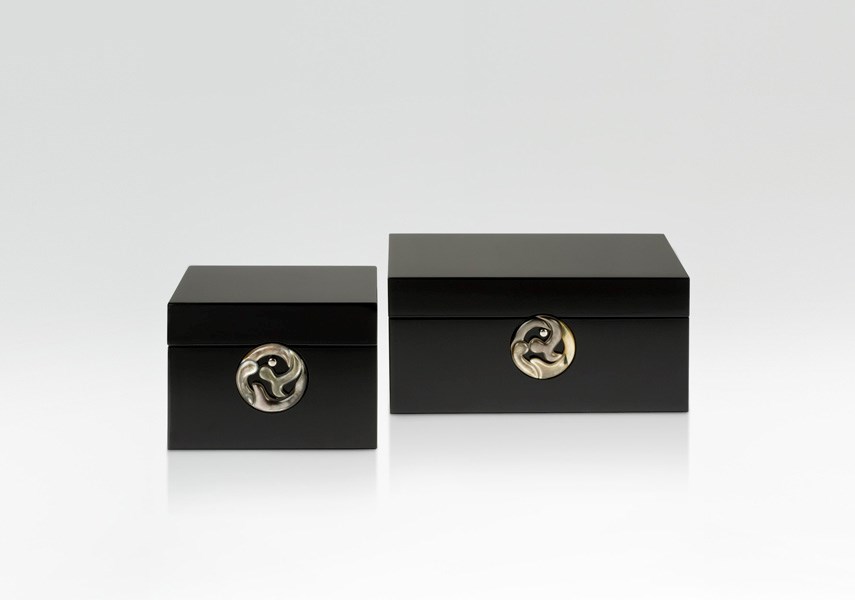 Item No. 7: "Luca" ($1,620)
Luca is a goatherd who, on command, will pay you a sincere compliment.
"You smell like my preferred interior scent, Signore."
Nah, just kidding. Luca is a blanket. Sorry, a "throw," a mix of "fine wool, silk and cashmere," with a "bicolour design, woven in jacquard." Finally some jacquard.
The throws are available in "two masculine shades of grey and brown." It's about time one of these items was targeted at us masculines, am I right fellas? A brown throw: the hot Christmas find for every man cave this year.
"Eh Roy, the game's about to start! I'll grab us a couple of beers and you can cuddle up under my brown Luca throw. No not that one, you idiot. The one woven in jacquard!" 
OK, that's it. That's the list of the must-have items this Christmas. And you know what, it kind of makes sense here in Vancouver. In a land where a little bungalow can cost $2 million, why wouldn't you spend $380 on two placemats?
In this hectic world, maybe we could all use a little more ajour finishing. It's what Pierre would have wanted.
Andy Prest is the sports editor for the North Shore News and writes a biweekly humour/lifestyle column. aprest@nsnews.com