If Peter Speck oversaw the golden age of newspapering on the North Shore, it was his successor Doug Foot who was at the helm when the winds of change blew in.
Changes in editorial sensibilities, the rise of the internet, the Olympic Games coming to town and a catastrophe that nearly left us in the ash can of history.
After joining the News as a controller in 1987, Foot rose up to general manager and, later, publisher after Speck's retirement.
As publisher, Foot said it was time to modernize the editorial outlook of the paper.
One of the first things to go was the Sunshine Girl, sometime in early 2000 "just because its time had come."
"Let's face it. Could you imagine having it now? The world changes and you've got to move along with it," Foot said.
Foot grits his teeth and rolls his eyes when recalling columnist Doug Collins. An Archie Bunker with none of the redeeming qualities. Though he didn't fire Collins, Foot told him he'd have to be "less radical."
"Try and find some new subjects. His subjects were the femmes and the teachers and Jews," Foot said.
The newsroom had already gone digital in its production, except for the final and most critical step. When the paper was ready to go to the press, it wasn't a matter of uploading files. Physical "flats" were still delivered by hand to the printers.
"There was no pushing a button electronically and there was no backup whatsoever. So we lived in fear. If that taxicab didn't make it or had an accident or they got destroyed, we were really in trouble," Foot recalls. "I didn't ever want that to happen on my watch. I'd, most of the time, stay until the paper went to bed. … Lots of times, Christmas Eve or whatever, and I'd be waiting for the last piece to see the paper through."
The paper never did miss an issue, although one day in February 2005 it came very, very close.
FIRE!
Foot remembers getting the call at 6 a.m. on Feb. 10. North Vancouver City Fire Department crews were already at the scene, but the longtime News office at 12th and Lonsdale was beyond saving.
"I'd be lying if I said I still don't think about it. That was a long, long time ago," he said. "You don't think about it every day, but you do still think about it. You hear a fire engine and it brings back memories."
News staff were shocked, but Foot made it clear, there would be a newspaper out the next day and deadline was approaching. The North Shore Credit Union offered up their boardroom as a makeshift newsroom and sales office. Employees cancelled plans and vacation days and worked until 4 a.m. Not seen by the wider community, the staff were already suffering headaches after transitioning to a new layout software that - guess what – wasn't working.
"It was just pandemonium to get it all done. … Then we had to get up on Friday morning and do it all over again for our Sunday paper." Foot said. "While I think it was one of the worst experiences of my career, it was one of best experiences of my career as well."
No one was hurt in the fire. The North Shore News never missed an edition. But there was a bigger loss: 10 to 15 years of photo negatives and digital backups, now gone for good.
The fire was ruled to be arson but no suspect was ever arrested.
Two days before the building burned, managing editor Terry Peters recalled taking a threatening phone call from someone unhappy with an article in the newspaper's online archive. "You don't know what I'm capable of," the caller told him.
There were also indications it was an inside job. According to police who originally investigated the arson, whoever set the fire likely used a key to get through two security doors at the building's back entrance shortly before 5 a.m. The perpetrator went upstairs and turned off the security alarm by punching in the correct code numbers on the first try. Almost an hour passed before the arsonist started to pour gas — including under the door of the computer server room and around the editorial offices — and the time fire alarms were triggered.
Foot isn't one to carry regrets but the fire clearly remains a sore point for him.
"I was really hurt by the fact it was arson and we still don't know who did it. We still don't know why they did it. I'm still really hurt by the fact the RCMP did their investigation but they never came to any kind of conclusions. They actually gave up on it. I think they could have done more," he said. "Because we don't want to live in a community where somebody can do that."
Insurance covered the News' losses and the paper found a new home at 15th and Lonsdale. But the bigger threat to the business was still looming.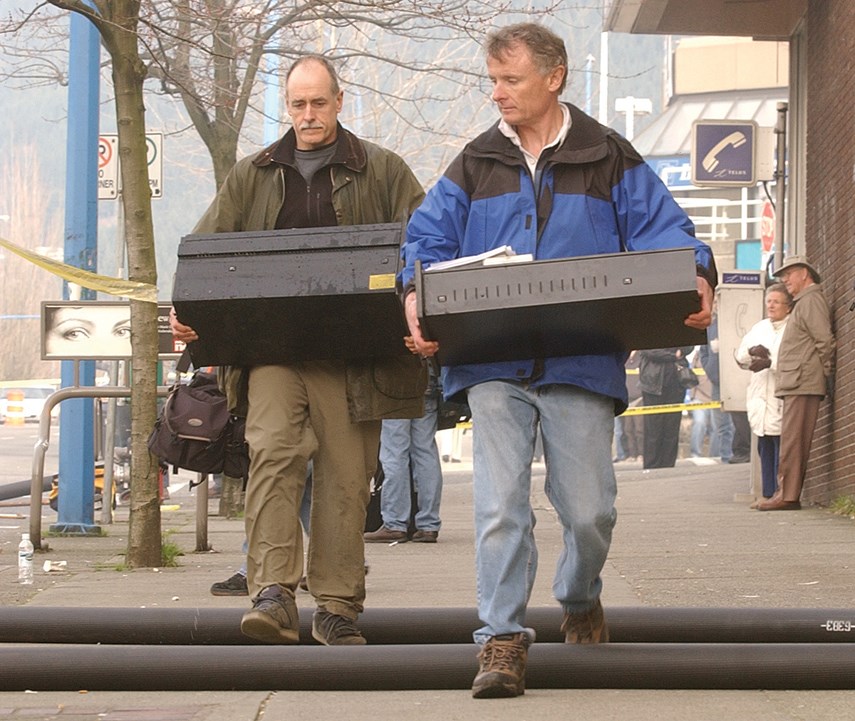 NEWS, DISTRUPTED
nsnews.com went live in 1995, one of the first community newspapers with a website in B.C., Foot recalls.
"As far as the sales department, the attitude was 'Yeah, I don't really see how that affects us.' In the newsroom, there was certainly hesitation that it was going to be more work. Why are we going to do it? Who is going to read it? All that stuff," he said. "We weren't quite sure what we were doing or why we were doing it, we just knew this was something that was going to be the way of the future."
It wasn't until the spring of 2006 when the news business model first started showing some vulnerability, worldwide, Foot said.
"Up until then, the web hadn't really affected us. We had a website. We weren't making any money on it. We weren't trying all that hard and it wasn't really affecting newspapers' bottom line or the way they do things. Then Craigslist came along," he said. "From then on, newspapers kind of realized this is the first onslaught. There could be several more. We need to start planning."
Part of that was reminding customers that a classified ad carried more credibility than an anonymous free ad on the internet. At the time, craigslist was rife with bad deals, con artists and flakes. (It still is.)
"We would try to make sure our classifieds were clean and we checked them out and followed up on complaints – all the things that we could do. That helped short term," he said.
Real estate advertising was next for disruption. Then car ads. Niche websites became destinations for niche markets, and advertisers went with them.
People go to print news to find things they didn't know they were looking for, Foot reasons, and newspaper ads have a way of creating demand for products and services readers also didn't yet know they were looking for. And the only way to create that kind of demand is to reach a wide market not already holed up in a niche.
"Right now, if you want to get to the majority of the people – because of the wonderful readership that the North Shore News has and not to a specific group ¬ I still don't think there's a better way to spend your money," Foot said, who still advises clients to buy in print to get a return on their investment.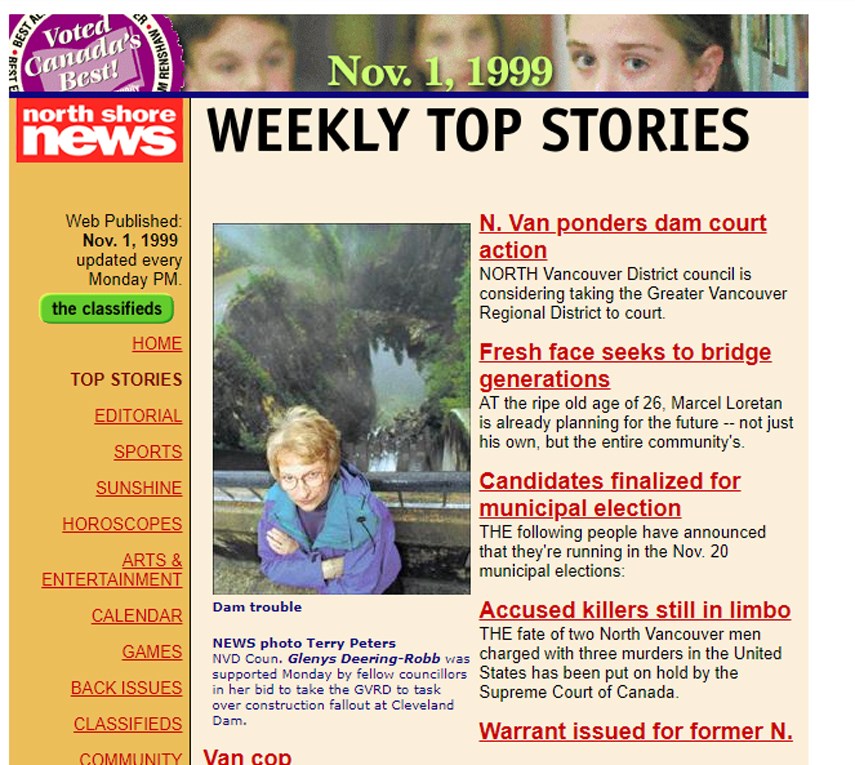 OLYMPIC GLORY
When the 2010 Winter Olympics arrived in Vancouver, the North Shore was a big part of it, with Cypress Mountain hosting snowboarding and freestyle skiing events – even though the weather was unco-operative.
Foot determined the North Shore News would start publishing a daily supplement in addition to its three regular issues. He set up a night shift for reporters and production staff, who could get all the day's event results written, edited and packaged by 4 a.m., printed and distributed by the next morning. There was a semi-serious offer of cots for staff to sleep on. Foot remembers it as a time of great fun, in the newsroom and out.
"To Vancouver, it was absolutely incredible," Foot said. "The Olympics, as you know, on the North Shore was a frickin' disaster. At Cypress, they had to close some of the events because it rained and it was so wet and slushy, and they had to haul in all the snow… Other than that, it was fantastic. It was a big, giant party. It was a party on the North Shore."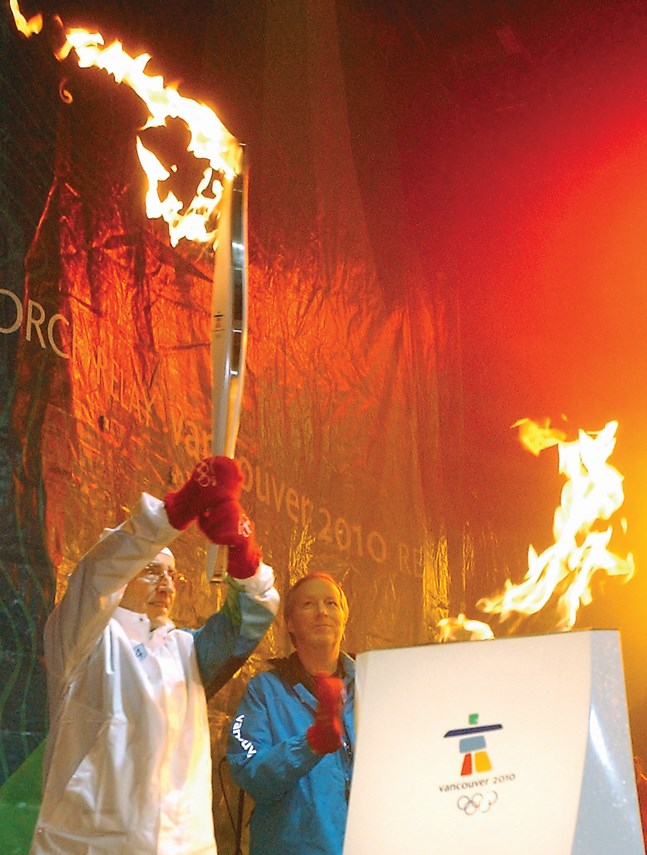 CHANGE OF HANDS
Foot was the boss for many years, but even bosses have bosses. In 1989, the North Shore News got its first corporate owner when Speck negotiated for the historic Southam Inc. and Madison Publishing to purchase the paper.
Later, Conrad Black's Hollinger Inc. came along, and through a series of transactions, in 1996 came to own all of Southam's assets including Lower Mainland Publishing, of which the North Shore News was the flagship paper.
"Those guys went to jail," Foot said with a laugh.
When Hollinger fell apart, its assets were sold to CanWest in the early 2000s. That lasted until 2010 when Postmedia bought bankrupt CanWest's empire.
With each transaction, running a newspaper became a little less fun, Foot said, particularly during Postmedia's tenure.
"That was pretty difficult because it was all about cutting costs," he said. "They were fighting a losing battle because every time they cut the costs, their revenue went down and they were chasing it all the way down."
In 2011, Glacier Media stepped in and purchased Lower Mainland Publishing, including the North Shore News and its sister papers, the Burnaby Now, Royal City Record, Richmond News, TriCity Now, Surrey Now, and Vancouver Courier.
"I was actually quite happy when we got sold to Glacier because Glacier, that's that they did. They had a bunch of community papers. We were still in the same industry, facing the same issues, but at least these guys cared about community papers and knew something about them," Foot said.
In January 2015, Foot went corporate and left the News to work in Glacier's head office. Soon after, Peter Kvarnstrom, who was already the vice-president of Glacier, took over as publisher of the North Shore News. It was something of a homecoming for Kvarnstrom who started in the business as a classified ad sales rep at the North Shore News in 1991 and later founded his own paper on the Sunshine Coast.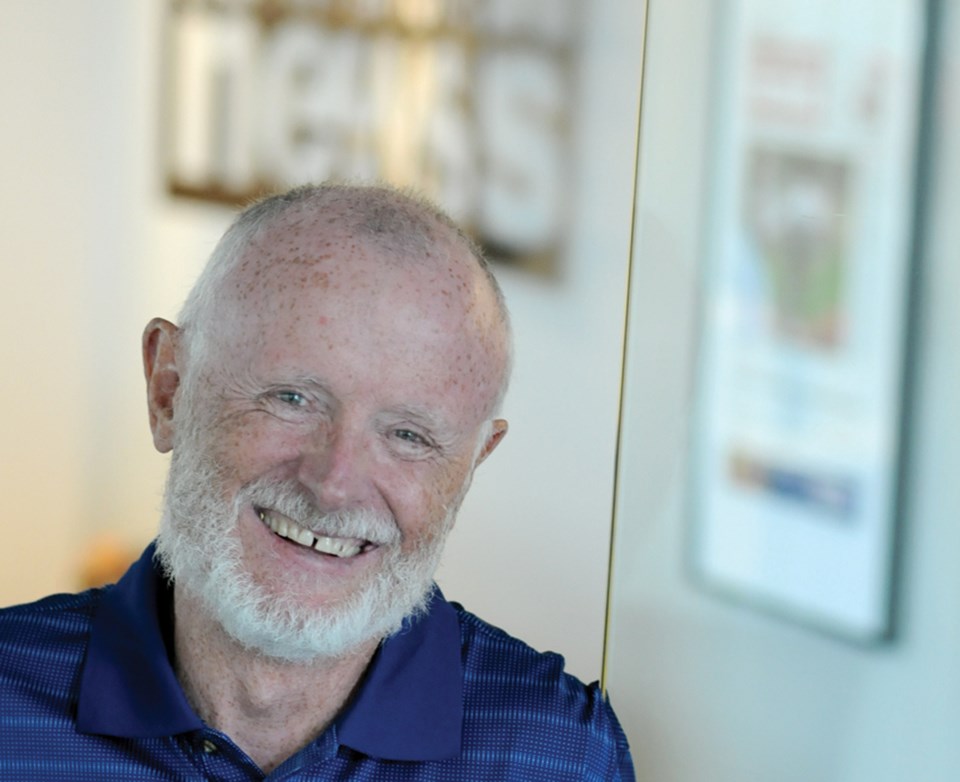 TOMORROW'S EDITION
The changes and challenges in the news business, regardless of medium, are no secret to anyone. Sitting behind his desk, Kvarnstrom said the core of the business doesn't change.
"We as the North Shore News need to recognize that our core asset is our engagement with our audience and our audience continues to engage with us in a significant and relevant way. Both online and in print." he said. "As long as we continue to focus on an audience-first strategy, we will continue to be relevant to our audience, we will continue to serve this community for many, many years going forward. In print and online."