Every workplace has its jargon.
Here Layne Christensen, the current editor of the North Shore News and a longtime staffer, lets readers in on what they might hear if they dropped into the newsroom on a press day:
Turbo
A printout of a photo with a caption for layout. Takes its name from the make of a long-forgotten newsroom printer used to output news photos. "Hey Mike, where's that turbo of the Cut crash?"
"Dogs, Bears, Trees"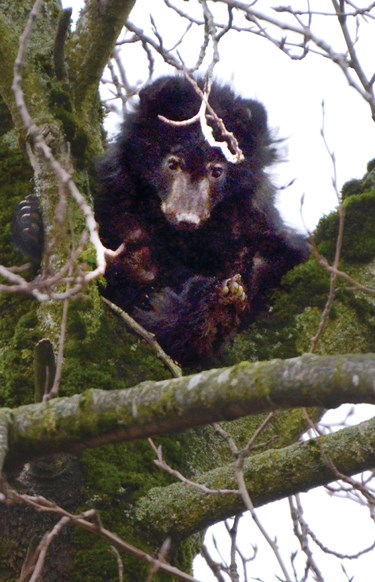 Frivolous [and not actual] formula for story selection during the dog days of summer, when absolutely everyone books out of town – school officials, politicians, neighbourhood tipsters, and even criminals -- typically resulting in a news drought. Recently expanded to: "Dogs, Bears, Trees, Traffic." Also a fairly accurate listing of the types of stories that typically generate the most reader reactions.
Page 3
A Focus feature story, photo essay or investigative piece planned for page 4 of our Friday print edition. Back in the day when we put out a Sunday paper, and before a newspaper redesign, the Focus feature always ran on page 3 of our weekend edition. The name remains, even though the stories never appear on page 3 anymore. "Brent's on the Page 3 schedule for this week. Looks like he's pulling another all-nighter."
"Deploy the photographer!"
Said in jest when a reporter gets a breaking news alert. First uttered in the 1990s by a dogged reporter known to closely monitor the newsroom police scanner, in excited response to a newsworthy police dispatch.
Inq Rep
Short for "Inquiring Reporter," where an intrepid reporter takes to the streets to ask readers their opinions on all manner of subjects. In journalism, it's known as a "streeter." At the News, it's a rite of passage for every new hire. Nothing feels better, though, than to gleefully hand Inq Rep duties over to the latest J-school intern. "Where's Ben? He's out doing Inq Rep. In the rain."
Dummy
The preliminary layout of our print edition showing ad placement and what editorial "holes" are to be filled with photos and copy. Most definitely NOT what we would call the latest J-school intern.
"Squish it down, sex it up!"
One editor's directive to a stringer [freelance reporter] upon reading a lacklustre story on municipal statement of financial information reports. It means chop some copy and find the news hook. A variant of the print journalism rule: "Keep it tight and bright."
Pub date
Alas, not a description of hardworking newsroom employees raising a pint after the paper goes to press, but rather a notation for when the print edition hits doorsteps. Pub date is short for "publication date." ◆
This story was included in our 50thAnniversary Issue, published Wednesday, Aug. 14, 2019. Click here for more stories from this special edition of the North Shore News.