"Who are the greatest athletes of all time?"
Len Corben penned these bold words pondering the excellence of North Shore athletes and venerating the idea of a North Shore Sports Hall of Fame as a way to preserve their legacy – back in November of 1967.
The question was posed in Corben's former sports column, Corben's Corner, which the longtime local sports builder wrote for decades in the now defunct North Shore Citizen.
"I've been involved with sports on the North Shore all my life. I'm 76 now," Corben, in the present day, tells the North Shore News. "I moved here from Vancouver when I was three."
Shortly after that original column went from pen to print, a North Shore Sports Hall of Fame was created.
A 1968 class of inductees saw athletes such as lacrosse player Henry Baker, tennis stars Caroline Deacon and Eleanor Young Stonehouse, track and field runners Harry Jerome and Bill Parnell, Olympic swimmer Elaine Tanner, and North Vancouver Lawn Bowling Club pairs Sam Gardiner and Dick Williams all commemorated, in addition to former BC Soccer president and North Shore soccer builder Jim Spencer.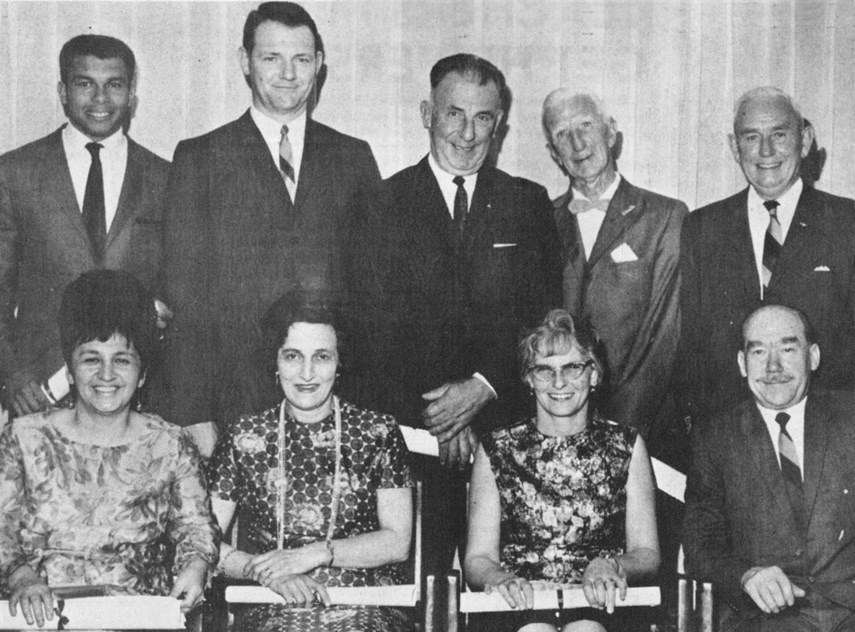 But like all athletic endeavours, momentum is required to keep going. The hall of fame, which was supposed to see a new class of inductees immortalized annually, ended up taking a three-year sabbatical.
In 1971, gymnast Sandra Hartley, figure skater Jay Humphry, archer Dorothy Lidstone and soccer builder Tommy Nelson were all inducted as well.
Then the North Shore Sports Hall of Fame seemed to stop entirely.
"I guess there was no staying power there for that committee," says Corben, but, he adds, that despite the hall of fame's nearly 50-year dormancy, it's always been there with us, waiting to undertake that prized endeavour all sports fans truly value above all else: the comeback.
 "We have a sports hall of fame, it's just it hasn't been active since 1971. It's time we revived it, re-established it – we've got so many great athletes," says Corben.
For the past several months, a new committee, chaired by Corben, has formed with the hope of bringing the North Shore Sports Hall of Fame back next year and beyond.
"We're going to have our next inductions in 2019," he says.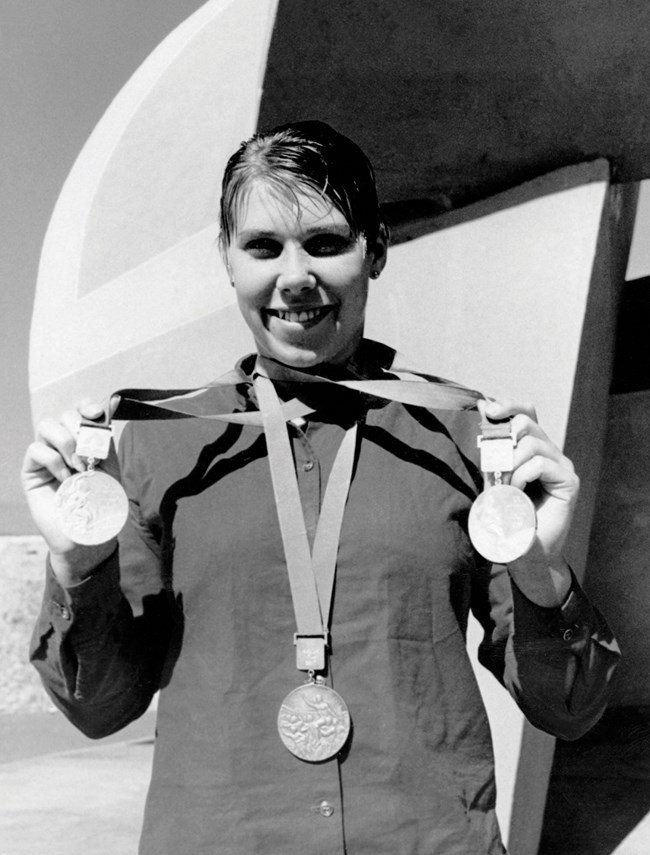 The new hall of fame committee, which is composed of Corben, Leslie Buchanan, Doug Green, Ron Holbrook, Gerry Karvelis, Keith Miller, Darcie Montgomery, C.J. Pentland, David Porter and North Shore News sports editor Andy Prest, have already considered more than 235 possible individuals and almost 50 teams that could be inducted during the coming years in the categories of athletes, coaches, builders (that is, sports officials, administrators and media) or teams.
The committee is planning to announce the class of 2019 inductees next month, says Corben.
"There are so many outstanding athletes from the North Shore," he says. "We have a great history, we have strong community support, and as a result we've developed some pretty great athletes with great builders and coaches in a pretty wide variety of sports too."
The criteria for the North Shore Sports Hall of Fame is extensive, but of note when it comes to the eligibility of nominees, explains Corben, is a strong connection to the local community.
"The stronger the bonds to the North Shore the better," he says, meaning that eligible athletes – in a wide array of sports – must either have been born on the North Shore, spent his or her youth here involved in sports, or have been a person who has lived here during much of the time of their significant sports accomplishments.
And for athletes, Corben notes, they will be eligible for nomination three years following retirement from the level of sport competition in which they are being nominated.
Corben adds that the committee is hoping to make this hall of fame a virtual one, with a website "where we would have our inductees and bios and pictures and that sort of thing – and also an opportunity there to nominate people" going forward.
The hall of fame is associated with the annual North Shore Sport Awards, although they are two separate entities. The hall of fame committee includes many of the same members as the sport awards committee, and both are supported by the District of West Vancouver and North Vancouver Recreation and Culture Commission. The North Shore Sport Awards place an emphasis on annual sport accomplishment with awards like official of the year, junior athletes of the year, or coach of the year.
The hall of fame, which will honour North Shore sports veterans from across the whole spectrum of North and West Vancouver's history, is about an overall career and legacy in sport – a lifetime's work.
"It's the ultimate, I guess you'd say, of sports achievement, either as an athlete, a coach or a builder," Corben says.
When it comes to sports, Corben knows a thing or two about a lifetime's work. His Corben's Corner column ran from 1962 to 1971 in the Citizen, and from 1969 to 1999 he was the co-ordinator of athletics for North Shore secondary schools.
Following his retirement, he returned to writing immediately, penning some 500 Instant Reply columns for the former North Shore Outlook from 1999 to 2014, in between churning out three books on local sports.
"I am a sports historian," he says, adding that he's thrilled to help get the North Shore Sports Hall of Fame resurrected again – it will be a wonderful complement to the North Shore Sport Awards in its own right, and a way to honour the legacy of local athletes, teams, builders and coaches.
"I still go to high school games and stuff. I remember when I retired as co-ordinator of athletics – I retired in June of 1999 – and in September I was in West Van at a high school football game and somebody called out, they said, 'Hey, what are you doing here? You should be on the golf course!'"
But Corben knew exactly where he wanted to be.
"I just wanted to be watching a game," he says.