There's a growing chorus of voices coming from the high school sports scene in British Columbia where administrators, coaches, parents and athletes are pushing for some sort of return to game play for fall athletes before their seasons come to an end.
Since the  start of school in September, athletic departments have been allowed to run practices for their fall sports teams – volleyball, boys soccer, girls field hockey, football and cross-country running are the main fall sports – but there have been no inter-school games played. BC School Sports, the governing body for high school athletics, said in September that the decision on whether or not to allow games to be played would be revisited in "mid-fall."
But as the calendar is set to flip to November with no green light in sight, the push is on for many involved in the high school sports world to get some sort of game action going, particularly for those Grade 12 athletes who won't ever get a chance to compete for their schools again.
One leader in the charge is Chris Kennedy, superintendent of the West Vancouver school district, who said he's hoping to see inter-school game action start soon, albeit in a limited and controlled small-cohort fashion to ensure the health of all participants. Kennedy first publicly broached the issue in a recent interview with Steve Ewen of The Province newspaper, and since then he has heard from many others who want to see the kids back in action too.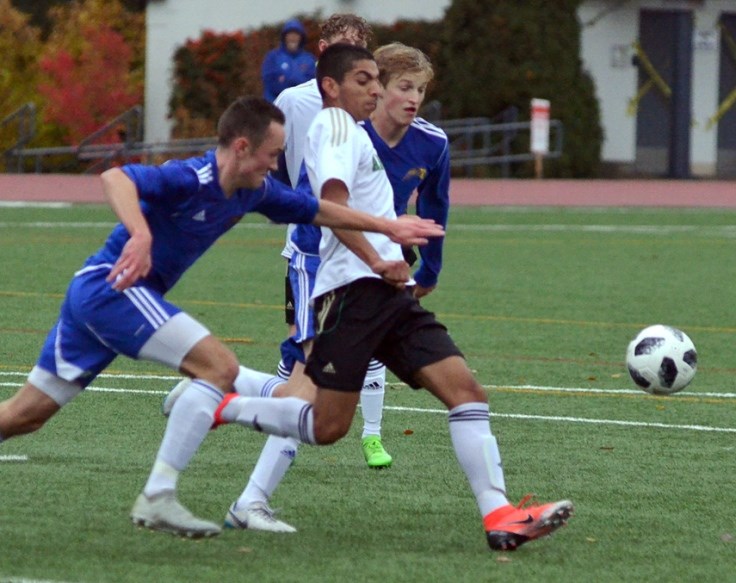 "We said 'when we get to mid-fall, we're going to take another look.' So, let's take another look now," Kennedy told the North Shore News Thursday. "I think it's what people want, I think there are lots of us that are hopeful that we can find a way to increase school sport, [or] at least have a conversation about it, for sure."
General wisdom in the school sport world is that the fall provincial election call, which thrust the government into caretaker mode while MLAs hit the campaign trail, pushed the return-to-play plan off the agenda until after election day.
"Without a government, there haven't been any adjustments to the back-to-school plan while the election was going on," said Kennedy. "And so I think the opportunity for adjustments to the back-to-school plan is just reopening now as the new government comes into play."
West Vancouver Secondary volleyball coach Kathy Finch is co-ordinating a coaching staff that has been running programming for around 80 students – including around 40 Grade 8 students split into three teams – with all of them taking part in practices only, with no games in sight. The coaches have done what they can to keep it fun and exciting, but Finch said she feels for her athletes, particularly the seniors who are taking their last shot after 12 years of schooling.
"My seniors have worked so hard, all season long," she said. "I really feel for those kids because they're athletes, they're a strong group of players, and now we don't get to test ourselves against other teams from other schools."
Finch said half of the players on her senior team have filled their spare time by volunteering to coach younger teams. But she'd love to get those students one more shot to play real games against other high-level teams.
"That's why we play," she said. "We play to get better, and then we want to test ourselves. … We've been able to get comfortable with the health protocols, and I would welcome the opportunity to play another team."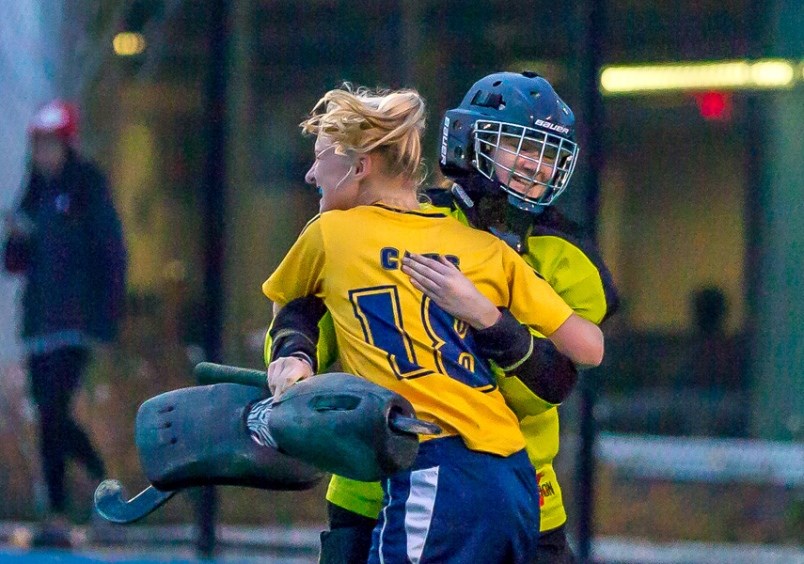 Shannon Leggett has been following the issue through a couple of different lenses as the coach of the senior boys volleyball team at North Vancouver's Brockton School as well as the parent of an elite volleyball player. Shannon's daughter Marie Leggett is a captain of Finch's senior girls squad at West Van Secondary. It's been tough on all of them going through a season without knowing whether or not they'll ever hit the floor for a real game, said Shannon.
"I'm not sure what the impact will be on Marie to not have the season she's always dreamed about her entire elementary and high school career," she said. "I think she'll get over it, but it's really hard."
Optimism is growing, though, that there will be some game play following a recent decision from BC School Sports to extend the fall sports season all the way to the Christmas break, pushing the start of the winter season to January. The fall seasons usually finish up by the end of November, with basketball, the main winter sport, kicking off in December.
The hope now is that Grade 12 athletes like those cross-country runners and volleyball players will get a shot to compete against other schools before the Christmas break.
"At least give the seniors a chance," said Leggett. "This is the end of their careers. If it can be done safely, according to the science, knowing that at any moment everything could be cancelled – because everyone realizes that and nobody's going to get mad … if there was an indication that there could be games, and that's the whole reason why the season has been extended, then just start it already so the seniors finally have something that they can remember."
Kennedy said that any game play that does occur will of course be greatly reduced from the high school championships held every other year.
"To be clear, nobody's thinking, 'we're going to provincials,' he said. "On the North Shore you might split it into three regions, and have three groups of four so that they get a little bit of inter-school competition. … It's really localised, and so I think it's quite simple to organise once you've got the green light that you'd be able to do it."
Part of the frustration for members of the high school sports scene stems from the fact that community sports leagues have restarted competitions in various forms since getting the green light from health authorities in August. High school coaches drive past soccer fields full of club teams playing games and wonder why school athletes are still stuck in practice mode. Schools are likely better equipped than many community clubs to implement safety protocols, said Kennedy.  
"I think we are probably better suited than even community sports to offer sports for young people, because we live through the protocols all the time," he said. "I'm also concerned that if you just limit it to community sports, you are limiting the number of kids who have the ability to participate. The beauty of school sports is that money doesn't stop kids from being able to participate. You want to join a community sport, some of them are low cost, but lots of them are thousands of dollars to be able to participate in. In school sport, we make sure everybody can play."
Kennedy also said there needs to be some nuance in the different school sports. Playing a full-contact football game is a much different proposition than holding a cross-country running race.   
"One of the challenges is that all sports were treated the same to start the year, and I don't think they should be," he said. "It feels like getting a dozen kids together from four schools to have a cross-country race outside feels pretty safe."
Kennedy acknowledged that there is a lot of anxiety in the province right now, particularly with COVID numbers on the rise during an apparent second wave, but added that consideration should be made for the vital role that sports play for many students. 
"I know, for a number of kids, sports are the connector for them to school," he said. "They get excited about school because of those connections they make through sport. I like the competitiveness of sport, but more importantly is that it's about the social, emotional wellbeing of young people. I think we need to make sure that schools still have those things that draw kids in. … Sports are super important for some kids. It's beyond 'I want to get a scholarship or win provincials.' It's like sport is something that gets them excited to go to school every day."
At a time when so much feels off, this is something that could do wonders for young people, said Kennedy.
"There have been so many things during COVID that have been struggles for them, their mental and emotional health," he said. "A little bit of school sport can go a long way."