As the North Vancouver Lawn Bowling Club says farewell to its longtime home before heading off on a move into unchartered territory, club members are taking solace in the knowledge they form a small volunteer army ready to do whatever it takes to help the club thrive in a new home.
This isn't, after all, the first time the 97-year-old club has faced a little adversity. Their first clubhouse, opened in 1924, was really just a "shed" that had been tidied up a bit. A new clubhouse was built in 1932 and it served well until 1966, when a heavy snowfall collapsed the roof, and the building was condemned. They played rest of the season out of a tent.
One year later a new clubhouse was ready to go, complete with lockers made by Carson Graham students as well as a donated piano.
There the club has stayed and thrived – their beautiful grass greens tucked around the corner from Harry Jerome rec centre – until now.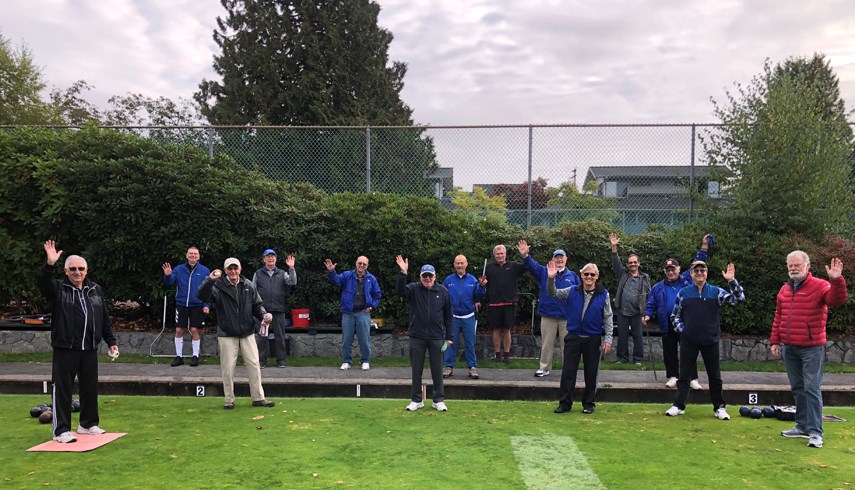 Tonight a small group of players – it is, after all, the COVID-19 era, so the crowd is capped at 50 – will pop some champagne before playing the last official games on these Lonsdale Avenue greens. Tomorrow the members will finish packing up, and on Saturday the moving trucks will roll in and cart it all away.
This time it isn't snow that is pulling down the roof, but rather the weight of progress. The long awaited rec centre rebuild is on the horizon, and so the club has been forced to move. After tonight those grass greens will be obsolete – the club auctioned off all of its lawn mowers and grass-tending equipment over the weekend.
"It's sad," said club president Bruce Murray Thursday as he prepared for the final match. "The movers will show up tomorrow morning and start packing, and then the vans will show up on Saturday and that's it."
Their new home will be just down the road near Mickey McDougall Gym, and the new greens, hopefully installed in time for play next spring, will be made of artificial turf. It's a change from the tradition of the game but one that many clubs are making these days as the artificial turf needs less tending and can be played all year without worry of a rainy season shutdown.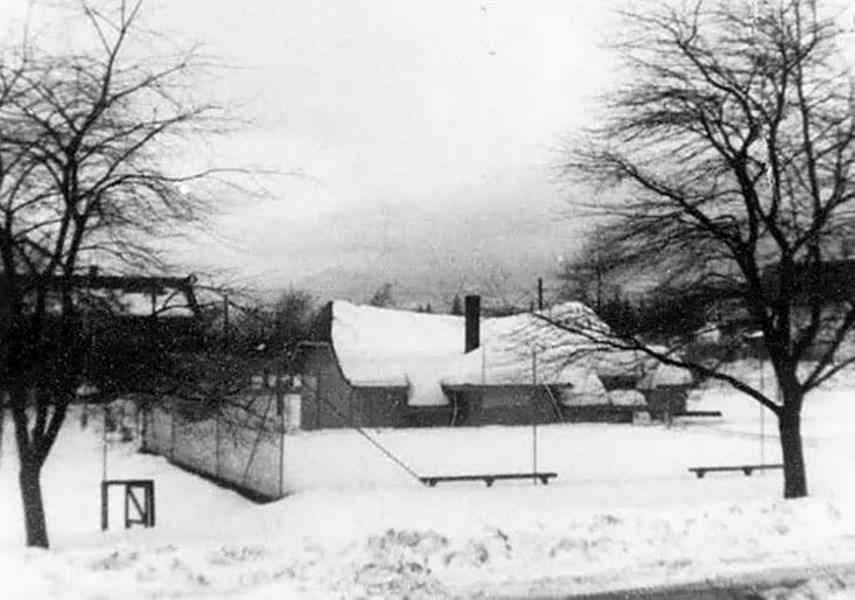 But there's no guarantee that the new greens will be ready next spring, as the artificial turf, as well as the workers with knowledge to install it, must come over from England, no easy feat during a global pandemic.  
There likely won't be a new clubhouse, however, for at least a couple of years, as negotiations with city officials, budget questions, as well as COVID-19 delays have slowed plans for a new building to house the players. And whenever the new greens open up, they'll be restricted at least for the time being to daylight hours, as plans for lights for the greens have not come together yet either.
It's an uncertain near future for a club preparing to celebrate its 100th birthday in a few short years.
"Hopefully this spring at least the greens will be ready to play, and anything we need like scoreboards and pushers and bowls and that sort of thing will be available to access easily so we can actually play," said Murray. "We're not sure what and how we're going to run the events out of it."
The strength of the club is the spirit of its 250 or so members, said Murray, adding that he knows they'll make the situation work no matter what obstacles they face. And when it's all ready to go, with new wheelchair accessible year-round greens and a new clubhouse, the club should grow stronger than ever.
"Our club is the envy of most clubs in the Lower Mainland or B.C. because of the volunteers we have here," said Murray. "This whole place runs on volunteers. You just ask someone to do something, and they dive right in."