The restoration of a 106-year-old heritage building and art gallery in West Vancouver has taken a huge step closer to becoming a reality.
Senior levels of government have agreed to chip in $1.85 million towards the Ferry Building restoration project, it was announced Friday afternoon.
The District of West Vancouver, which applied for the grant last year, will contribute more than $600,000 to the $2.5-million restoration.
The old Ferry Building has served as a community public art gallery for 30 years. The restoration project will include relocating the building to higher ground and erecting it on a new site that takes rising sea level into account.
The project will also include seismic and envelope upgrades, new washrooms, an exterior deck and stairs and ramps for the facility, as well as the installation of a side lift and basement, according to a press release from the federal government.
"The restoration of the 106-year old Ferry Building will allow it to continue to serve as an important centre of cultural learning in the heart of West Vancouver. These projects are an important part of our plan to support our local economy, and invest in our communities for all those who reside in them," stated Patrick Weiler, MP for West Vancouver-Sunshine Coast-Sea to Sky Country, in the release.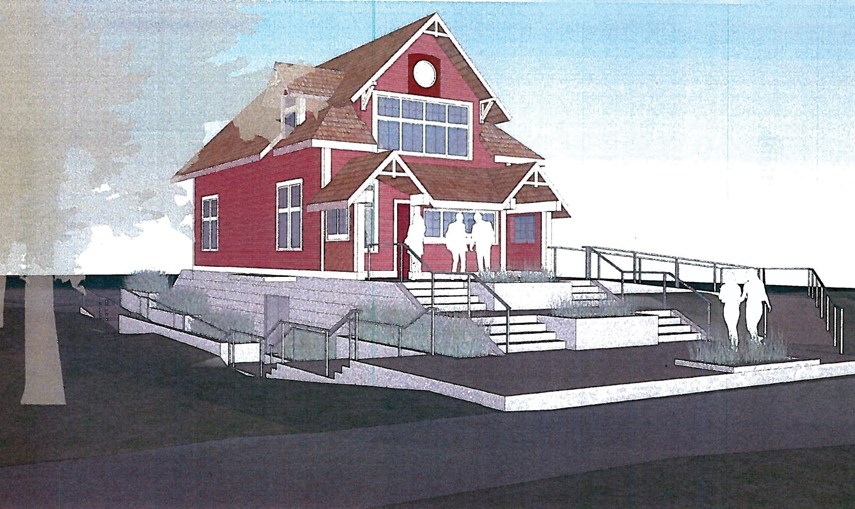 The Ferry Building was built in 1913 and designated a municipal heritage property in 1987.
Friday's news was part of a joint federal and provincial funding announcement of $63.7 million going towards 21 infrastructure projects in the Lower Mainland and Indigenous communities.