This story has been expanded since first posting.
A West Vancouver man who shot and killed his business partner outside their British Properties mansion, then cut up his body with a saw into over 100 pieces, has been found guilty of manslaughter.
B.C. Supreme Court Justice Terence Schultes delivered the judgment in the case Tuesday afternoon.
In handing down his decision, Schultes found Li Zhao not guilty of second-degree murder, but guilty of the lesser offence.
Schultes said while the case left many unanswered questions and included some contradictory evidence, he was left with a reasonable doubt that Zhao intended to kill his business partner, 42-year-old Gang Yuan, during a violent altercation that broke out between the two men at their shared residence in May 2015.
Intent to kill must be proven for a murder conviction.
The judge's decision this week brought to a close the long-running trial which for two and a half years has shone a light on the violent killing in a normally quiet and highly affluent area of West Vancouver.
Schultes said while he didn't believe some of Zhao's testimony on the stand during the murder trial, he had no reason to doubt what he said had happened in his videotaped statement to police immediately after the killing.
That pointed to Zhao's actions as having been based in fear, rather than an intent to kill Yuan, said Schultes.
Schultes also found Zhao guilty of interfering with human remains for cutting up Yuan's body with a saw inside the mansion's garage.
Schultes said early on in his judgment, delivered over two days in B.C. Supreme Court, that the basic facts of what happened in the case were never in dispute: Zhao caused Yuan's death by shooting him in the driveway of the West Vancouver mansion on May 2, 2015.
Instead, the case turned primarily on Zhao's mental state at the time and whether he intended to murder Yuan, a wealthy businessman with ventures in both Canada and China, who lived a lavish international lifestyle and was also a cousin of Zhao's wife.
Schultes found after analyzing the evidence of expert witnesses that Yuan was shot twice at close range by Zhao with a small-calibre .17 rifle in the driveway of their home at 963 King George's Way. An autopsy found Yuan died of a gunshot wound to the neck, said Schultes.
Blood spatter patterns found inside the foyer of the house indicated Zhao had also hit Yuan in the head with a hammer during their fight, fracturing part of his skull, said the judge.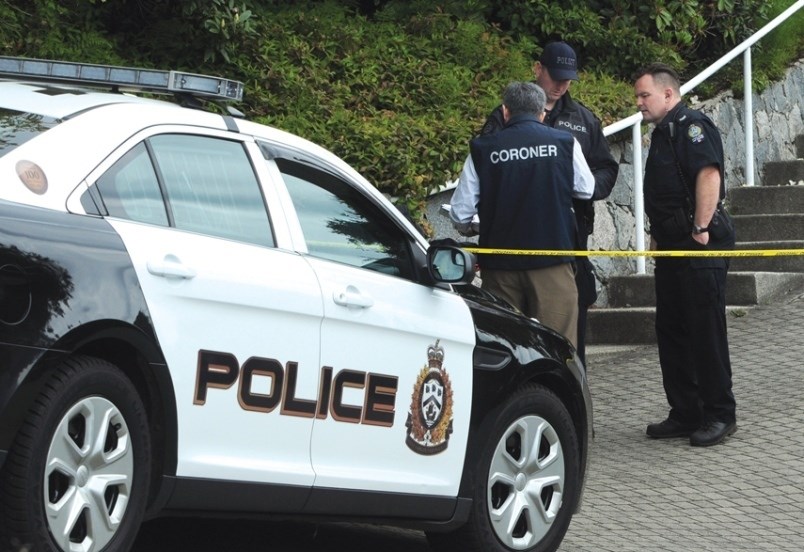 Court heard during the trial that police were called to the home at 963 King George's Way shortly before midnight on May 2, 2015 after Zhao's wife – who had returned from a walk to find Yuan's body in the driveway – called 911 with the help of an English-speaking family friend.
Police set up containment around the mansion and attempted to reach Zhao by phone while observing him throughout the night. During that time, officers observed Zhou walking through the house with a long-barrelled rifle over his shoulder. They also heard the sounds of a reciprocating saw operating in the garage and watched Zhou "methodically washing his hands up to the elbows," said Schultes, as well as "meticulously scrubbing" a saw in the kitchen sink.
A Mandarin-speaking police officer eventually reached Zhao by phone around 8 a.m. and convinced him to give himself up. He has been in custody ever since.
Police later went into the home and found Yuan's remains in plastic garbage bags in the garage.
During the trial, court heard the two men got into a violent altercation after Yuan made a business proposition to Zhao that included allowing Yuan to marry Zhao's daughter, Florence.
At the time, Florence Zhao, who was in her 20s, was starring in the Vancouver-based reality TV series Ultra Rich Asian Girls, and the mansion where Yuan, Zhao and their extended families lived had been featured in the series along with a private island owned by Yuan.
Florence Zhao was already married, but separated from her husband at the time, court heard.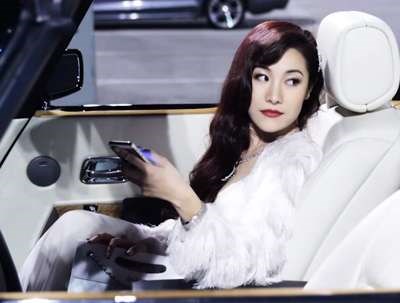 Yuan's extravagant lifestyle and penchant for womanizing was also highlighted during the trial.
Zhao testified about living in a Shaughnessy mansion owned by Yuan, telling the court Yuan had at one point "tried to enlist (him) to burn it down" after becoming frustrated with bureaucratic red tape involved in renovations he wanted to make to the heritage home. Zhou also described Yuan buying Bentleys and Rolls Royces to show off and "he boasted of having many children with women with whom he was no longer in a relationship," said Schultes.
Zhao told police in his videotaped statement Yuan "gets mad easily" and had "tons of girlfriends. A different one every day," whom he would often "beat up" or treat badly.
When Yuan suggested wanting to marry Zhao's daughter, Zhao first told him, "This is a bad joke," according to his videotaped statement to police, later telling him, "You're not a person. You're a beast."
In court, Zhao described how the two men struggled in the foyer of the mansion before Zhao grabbed a hammer and hit Yuan in the head with it before running outside with the rifle.
Yuan grabbed the hammer and after falling to the ground, threw it at Zhao in the driveway, at the same time as Zhao ducked and fired the rifle, Zhao told police in his statement.
"I was scared. I opened fire," Zhao said in his police statement. "I was scared. I shot the second time."
A lengthy trial in the case began without a jury in May of 2017.
Crown prosecutors urged Schultes to find Zhao guilty of murder, pointing to inconsistencies between his original police statement and testimony in court, describing that testimony as "fabrications" intended to portray Yuan as being more aggressive than he had originally described.
Evidence showed Zhao was the aggressor during the entire confrontation, prosecutors said, adding cutting up Yuan's body afterwards was an attempt to destroy the evidence.
Defence lawyer Ian Donaldson told the judge any inconsistencies were the result of the trauma on Zhao's memory, adding the physical fight, Zhou's fear and mental state all raised doubt about his intent to kill.
At the point he fired the rifle Zhao was "panicking and afraid" the defence lawyer told the judge.
Cutting up the body wouldn't be likely to cover up Yuan's killing because Zhao's wife and mother-in-law had already seen Yuan lying dead in the driveway, the defence lawyer said, adding no rational person would think he could get away with the killing.
Following the judgment, defence lawyer Ian Donaldson called the decision a "fortunate outcome" for his client, whom he described as "a completely normal, well-adjusted sensible human being" who was "completely non-violent" until the events of that day.
"One of the witnesses testified that this was the last thing in the world he would ever expect to hear concerning Mr. Zhao," he said.
Donaldson said Schultes did an excellent job in sifting through complex evidence in the case.
Crown prosecutor Adrienne Lee said it wasn't the decision she'd hoped for, but said Schultes' decision was "very careful, thoughtful and thorough."
Lee added a representative of Yuan's family in China was in court for the decision this week.
A date for sentencing in the case is expected to be set Jan. 15.
The minimum sentence for manslaughter using a firearm is four years in jail. The maximum sentence is life in prison. The almost five years Zhao has already spent in jail will also be taken into account in his sentencing.
Yuan left no will when he died, prompting a civil court fight over his estate, estimated to be worth up to $21 million.
Last year, a B.C. Supreme Court justice ruled Yuan's estate would be split among his five children.