The victim of Tuesday's shooting in North Vancouver has been identified as 32-year-old Ngoc Mai (Anita) Nguyen of Burnaby.
Now police are appealing to the public for leads on who shot her in a parking lot in broad daylight.
Police rushed to a parking lot off an alley behind businesses in the 1100 block of Lonsdale Avenue around 11 a.m. Tuesday after reports of gunshots being fired.
There they found Nguyen suffering from gunshot wounds.
Nguyen was rushed to hospital where she has been on life support ever since.
Investigators believe the shooting was targeted. They say Nguyen is not expected to survive.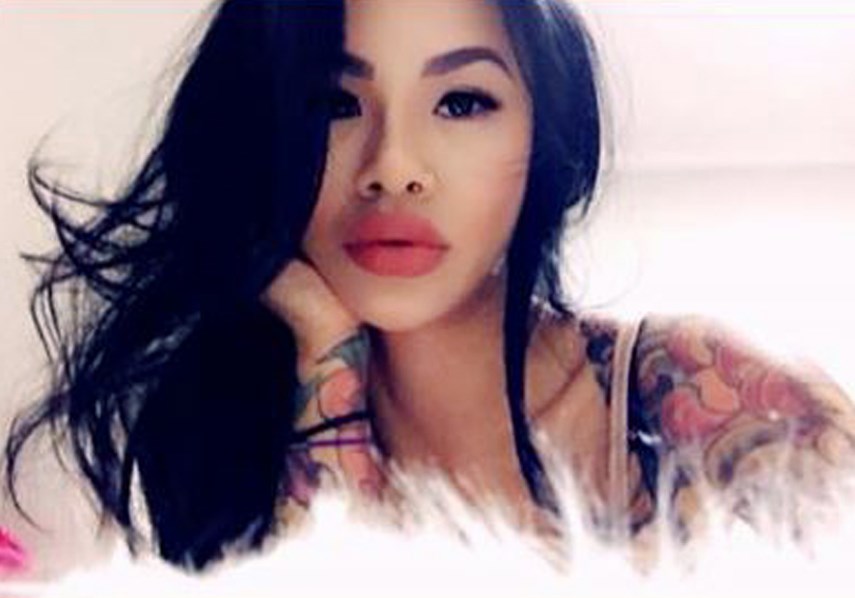 "We know that her condition is critical. She's not expected to survive those injuries,"said Cpl. Frank Jang, spokesman for the Integrated Homicide Team.
Now investigators are asking the public for help and say they need to speak with those who knew Nguyen best to find out who would want to kill her.
"We think it's targeted. From what we've heard from witnesses and the evidence gathered so far, we believe we have a good idea of the circumstances around the shooting,"said Jang. "Everything leads us to believe that this was not random. The shooter targeted Ms. Nguyen for murder."
Jang said police have already spoken with a number of Nguyen's acquaintances but need more information.
"We really need those people who have recent information who can say 'Anita had an issue with this person or this person had an issue with Anita',"he said.
Jang said Nguyen has no criminal record but "she's had a few negative police interactions,"in the past. So far the motive for the shooting isn't clear, said Jang.
"That is our top priority right now –to determine why anybody would want to shoot and kill this woman."
Police have not released any further information about Nguyen, except to say that family members have been by her side in hospital, which was under extra security after the shooting.
Jang would also not confirm further details about the shooting itself, except to say police have spoken to several witnesses in North Vancouver.
Investigators are pursuing several leads and have "persons of interest"who they believe have further information, said Jang.
"No one has been arrested or charged in relation to this incident,"he said. "We're hoping to change that very soon."
Police tape around the alley and parking lot where the victim was shot was down the day after the shooting, but a black Jeep Sahara remained in the parking lot.
Police presence was still visible in the area, with officers observed conferring at the rear of one business in the Masonic Temple building, which backs on to the parking lot where the victim was discovered and entering neighbouring apartment buildings to speak with potential witnesses.
"We will be continuing our co-ordinated canvass of the neighbourhood where the shooting took place for video surveillance footage and witnesses,"said Jang in a statement. "Our detectives will continue to follow up on several leads and we urge anyone with information about what happened to Anita Nguyen to contact IHIT immediately."
Anyone with information, who has not yet come forward to police, is asked to call the IHIT info line at 1-877-551-IHIT (4448) or by email at ihitinfo@rcmp-grc.gc.ca. Anyone who wants to remain anonymous can Crime Stoppers at 1-800-222-TIPS (8477).