Editor's note: This story has been updated. Scroll to the bottom for the latest.
The RCMP's explosives disposal unit squad was called in to blow up a volatile substance left in a North Vancouver government lab Tuesday.
According to District of North Vancouver Fire and Rescue Services assistant chief Jim Bonneville, staff at Environment Canada's Pacific Environmental Science Centre on Dollarton Highway came by a bottle of a chemical that had been left on a shelf and called a private hazardous material removal firm to come retrieve it.
But the substance had sat so long, it became dangerous, and hazmat staff said it was unsafe for them remove it.
"In this case they had to get a hold of the manufacturer because the product had crystallized and apparently is very unstable and explosive when it's in a crystallized form," Bonneville said.
"They said, 'We can't take that and nobody will take it. You'll have to dispose of it with the bomb squad, basically."
Though it was just a small amount, first responders and government agencies took the substance seriously, Bonneville said.
"Just to put it in perspective, it was a 100-millilitre bottle and there were only 30 millilitres in it, so hardly anything, really, but it was still recommended to dispose of it the way the RCMP did," Bonneville said.
Both North Vancouver fire departments became involved around noon.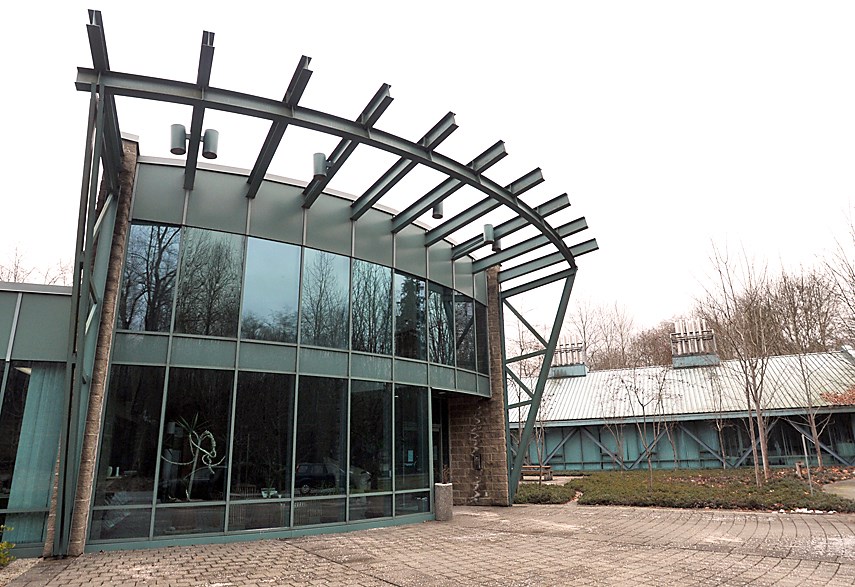 North Vancouver City Fire Department is the lead agency on the North Shore for dealing with hazmat situations but safety protocols prevented even them from handling it.
Although the building was not evacuated, district crews set up a perimeter and escorted the RCMP's explosive disposal team and their bomb handling robot to the site, according to Sgt. Doug Trousdell, North Vancouver RCMP spokesman.
Police boxed up the bottle and moved it to a gravel pit off Seymour Boulevard where they shrouded it in a more stable plastic explosive and buried it before detonating it safely.
"It was quite loud, apparently," Bonneville said. "I had never been on a call like that before."
The whole process took about four hours.
Neither of the fire departments nor the RCMP could say what the chemical was.
The Pacific Environmental Science Centre does chemical, biological, toxicological and toxicogenomic analysis for other branches of government as well as marine water quality monitoring and biological research, according to Environment Canada's website.
Environment Canada did not respond to a request for comment.
UPDATE: Environment Canada sent the following statement after the North Shore News deadline:
"The incident occurred while a contractor from a professional waste disposal company discovered pentylmagnesium bromide dissolved in diethyl ether while disposing of old substances that are no longer required. Roughly one third of the container was crystallized because the ether had evaporated. In this form, the chemical is considered instable and potentially flammable. The chemical was previously used to assist in various testing. It is no longer used in these testing methods and was thus being disposed of. Given these specific circumstances, this incident is highly unlikely to reoccur in the future.
 Environment and Climate Change Canada (ECCC) employees followed standard procedures when a chemical is found in this state. These step by step procedures were followed in order to be as safe as possible. Contacting the local fire department, CANUTEC and having the substance detonated by the RCMP were all part of the standard procedures to ensure safety."