Explosives detection contractors have found a three-inch mortar shell on the former Blair Rifle Range lands.
The province, which co-owns the land just north of Mount Seymour Parkway, is taking over its administration for recreational trail use but the Department of National Defence announced last month that contractors with its unexploded explosive ordnance program or "UXO" would be conducting a sweep, looking for anything potentially deadly left behind from its days as a military training range. They found the three-inch mortar on Monday.
"As part of our regular UXO safety procedures, the area was secured immediately and access restricted to ensure public safety," a statement from the Department of National Defence read.
According to the department, a military ordnance disposal team was due on site Thursday to "assess and safely dispose of the item."
Initially, National Defence  officials said their records indicated the range was only ever used for rifle and pistol training but out of "an abundance of caution," contractors would be on site from Feb. 18 to March 3. That may now be extended.
"As a result of this find, we will be assessing whether additional site work is needed to ensure the area remains safe for community use. We will continue to provide updates to local residents if anything of concern is found, as well as final results once the investigation is complete," the statement read.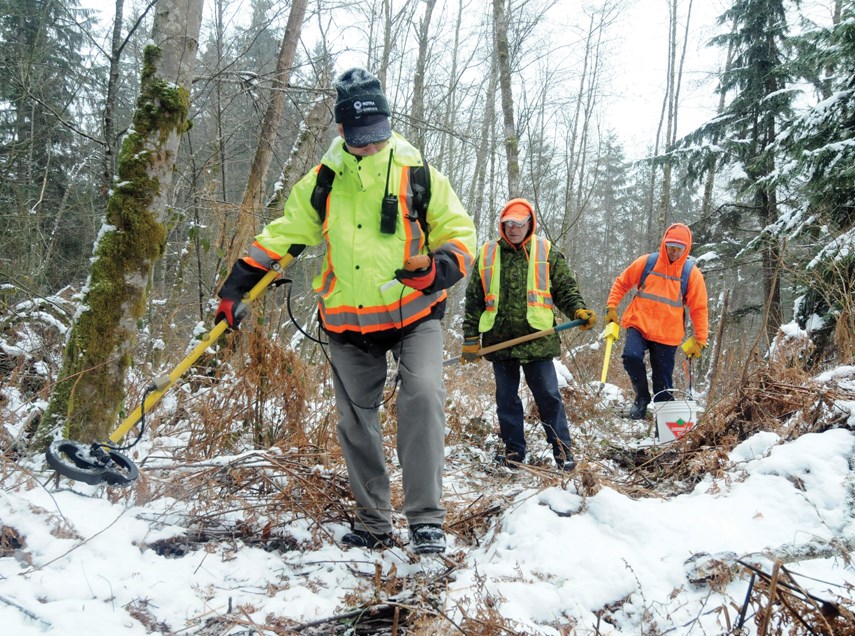 The department has done surveys of the land in the past that turned up no UXO but since those searches in 1977 and 1995, there have been advances in technology used to hunt for explosives, according to National Defence.
"Mapping, location, and record keeping techniques were often very limited at the time that military training took place at the former Blair Rifle Range, and this information was recorded and filed away in a period before computers existed," the release stated.
Donna Sacuta, a local historian who published a history of the range in 2015, said it's a case of "I told you so."
Sacuta had interviewed members of the Royal Westminster Regiment who said they did grenade and mortar practice there.
"That had been the rumour from a number of people. I think they will probably need to do a closer look," she said, adding the defence department should probably also do a better job of keeping the community apprised of what's going on in the survey. "The dog walkers use that range extensively. I don't want to be alarmist but there could be way more there than we realize."