Lions Gate Hospital is taking a new approach to fighting germs, using copper surfaces to help disinfect high-touch areas.
This week, Teck Resources, a Vancouver-based mining company, announced it's donating $750,000 towards the installation of antimicrobial copper surfaces in Lions Gate Hospital's new acute care medical and surgical centre.
The company is making the donation to the new Paul Myers Tower through its Copper & Health program, and will include installation of copper surfaces throughout the new acute-care facility when it is built.
Those will include door handles, light switches, IV poles, bed rails, door handles, countertops and other high-touch surfaces.
Copper has unique antimicrobial properties and has been shown to eliminate up to 99.9 per cent of harmful bacteria on surfaces.
From 2017-2020, Teck supported a study in four hospitals across Canada including Vancouver General Hospital and B.C. Children's and Women's Hospital. The study, published in February 2020, found that copper surfaces showed reduced bacteria compared to stainless steel, and maintained their effectiveness over time.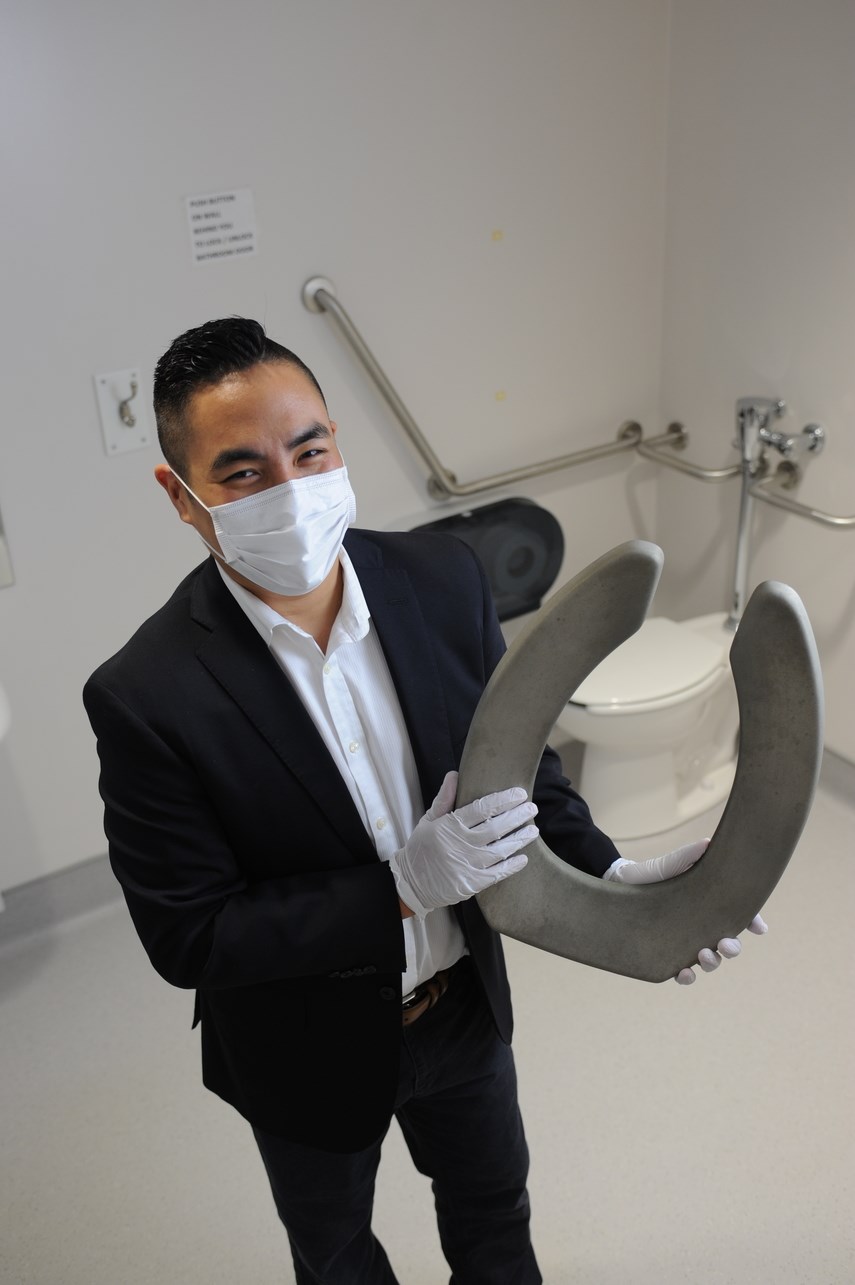 The Teck donation builds on projects already underway at Lions Gate Hospital.
Copper fixtures have already been installed in certain areas of the emergency department, including two isolation rooms and washrooms, thanks to a $250,000 donation from the West Vancouver 2010 Legacy Foundation. That includes copper toilet seats, overbed tables, bed rails and door handles.
Copper will also be used in the 12-bed high acuity unit which is currently under construction on the hospital's second floor, due to open in April.
In that case the copper fixtures and state-of-the-art ultraviolet disinfection have been funded by a $320,000 donations from the Dawn and Axel Rehkatsch Foundation.
Copper has also been installed in Vancouver Coastal Health's bone marrow transplant unit and the ICU at Vancouver General Hospital.
The province announced in May that it had awarded the design-build contract for the Paul Myers Tower hospital expansion project to PCL Constructors West Coast Inc. The budget for the expansion project is $310 million.
The new facility will feature 108 single-patient rooms with ensuite bathrooms, eight new operating rooms, a new pre-operative and post-operative care area (including anesthesia intervention and isolation rooms), a telehealth centre and a primary care centre to give residents without a family doctor faster access to non-acute services.
The six-storey building will occupy the site of the former Activation Building/North Vancouver General Hospital, which was demolished in 2017.