This story has been amended since first posting.
A luxury superyacht rebuilt several years ago in North Vancouver for the billionaire owner of Washington Marine Group has been involved in a fatal collision at sea near to San Diego.
The collision happened off the west coast on the evening of Oct. 26, about 14 kilometres from San Diego near the United States-Mexico border.
The U.S. Coast Guard received a call from the Attessa IV about 7:45 p.m. advising the 332-foot yacht had collided with a 65-foot sports fishing charter boat, Prowler, and that "Prowler sustained some pretty significant damage to its rear starboard quarter," said Joel Guzman, public affairs spokesman for the San Diego Coast Guard station.
The Coast Guard launched a Jayhawk helicopter, 45-foot medium response boat and the Coast Guard cutter Sea Otter to the crash site and arrived on scene about 8:45 p.m. where 17 people from the sports fishing charter boat were taken on to the coast guard vessel. Three people were injured, including one man who had critical head injuries, said Guzman.
He was airlifted by helicopter to shore and taken to hospital.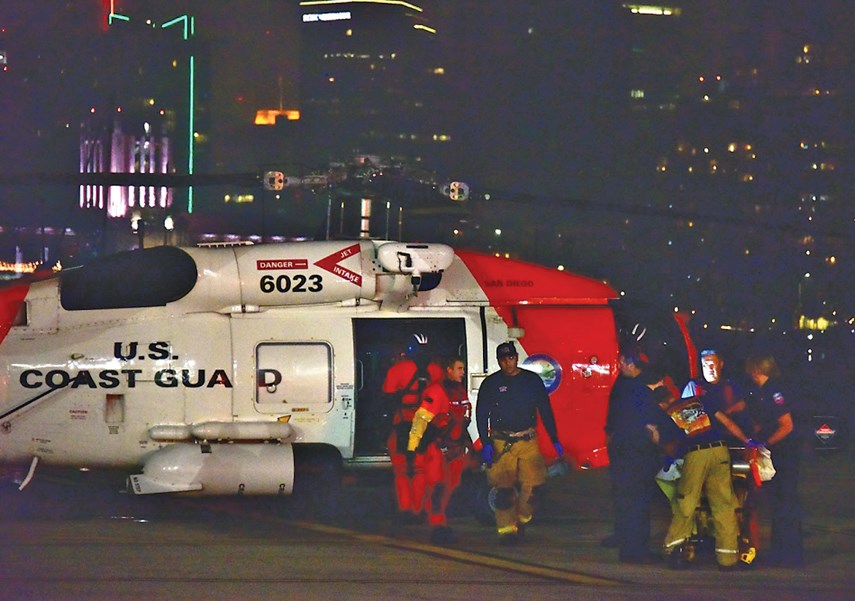 The San Diego medical examiner's office confirmed 66-year-old Richard Neff of San Clemente later died of those injuries.
Guzman said an investigation is now underway to determine why the ships collided, which includes speaking to everyone on board both vessels at the time of the crash. The investigation could take several months, said Guzman.
There is no word on who was among the 28 people on board the yacht at the time of the collision.
Records of ships' movements show the Attessa IV in North Vancouver July 8. It later travelled down the west coast arriving in San Diego Oct. 15.
The yacht left San Diego following the crash and is now in Puerto Vallarta, Mexico.
Attessa IV, which is registered in the Cayman Islands, is one of the largest privately owned yachts in the world. It was bought in 2007 by Dennis Washington, a U.S. billionaire whose network of companies includes Washington Marine Group and Seaspan Shipyards in North Vancouver, where Kyle Washington, Dennis Washington's son, is executive chairman.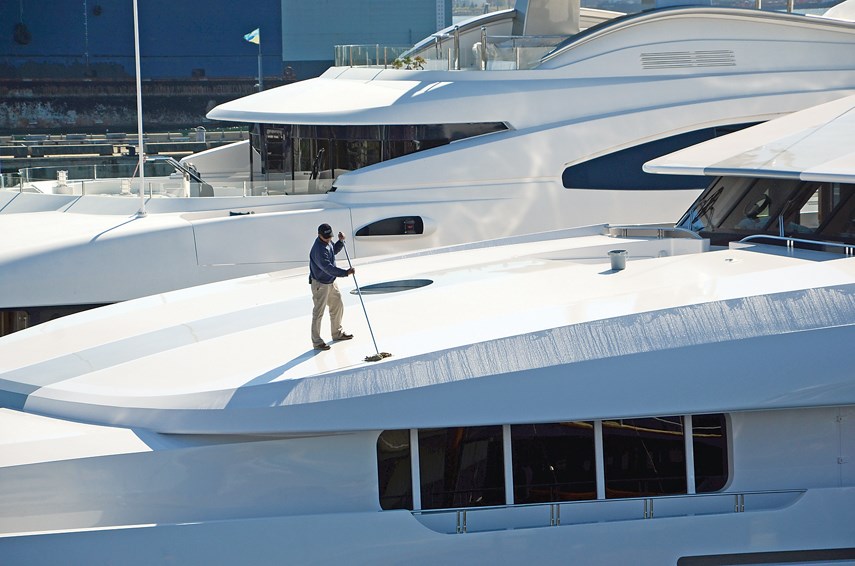 The mega yacht was extensively rebuilt in a three-year project by Washington Yachting Group in North Vancouver, in the same shed where the three ill-fated Pacificat fast ferries were put together by shipyard workers in the 1990s.
The luxury yacht, which has been featured in a number of yachting and lifestyle magazine articles, features its own on-board helicopter and landing pad, spa, gym and pool, and opulent guest quarters including sculptures by Henry Moore and a hanging glass sculpture by Dale Chihuly.
Editor's note: This story has been amended to reflect that the Attessa IV was in North Vancouver July 8, but did not leave North Vancouver on that date.