North Shore Rescue's first mission of 2017 came just days after the last search of 2016 ended in tragedy.
After more than five days of scouring the gullies and drainages around Cypress Mountain for two lost snowshoers, the team's leadership and West Vancouver police made the decision to call off the search for Roy Tin Hou Lee and Chun Sek Lam on Friday.
A badly needed break in the weather allowed NSR to get one more full day of searching, using two helicopters around Lembke Creek, before the decision was made.
"Unfortunately, we didn't have any luck. We didn't see any sign of these guys," said Mike Danks, North Shore Rescue team leader. "With the amount of snowfall that we had over the period that they were missing, the high avalanche danger and the low ceiling with the clouds, it really challenged the search for us."
West Vancouver police informed the men's families.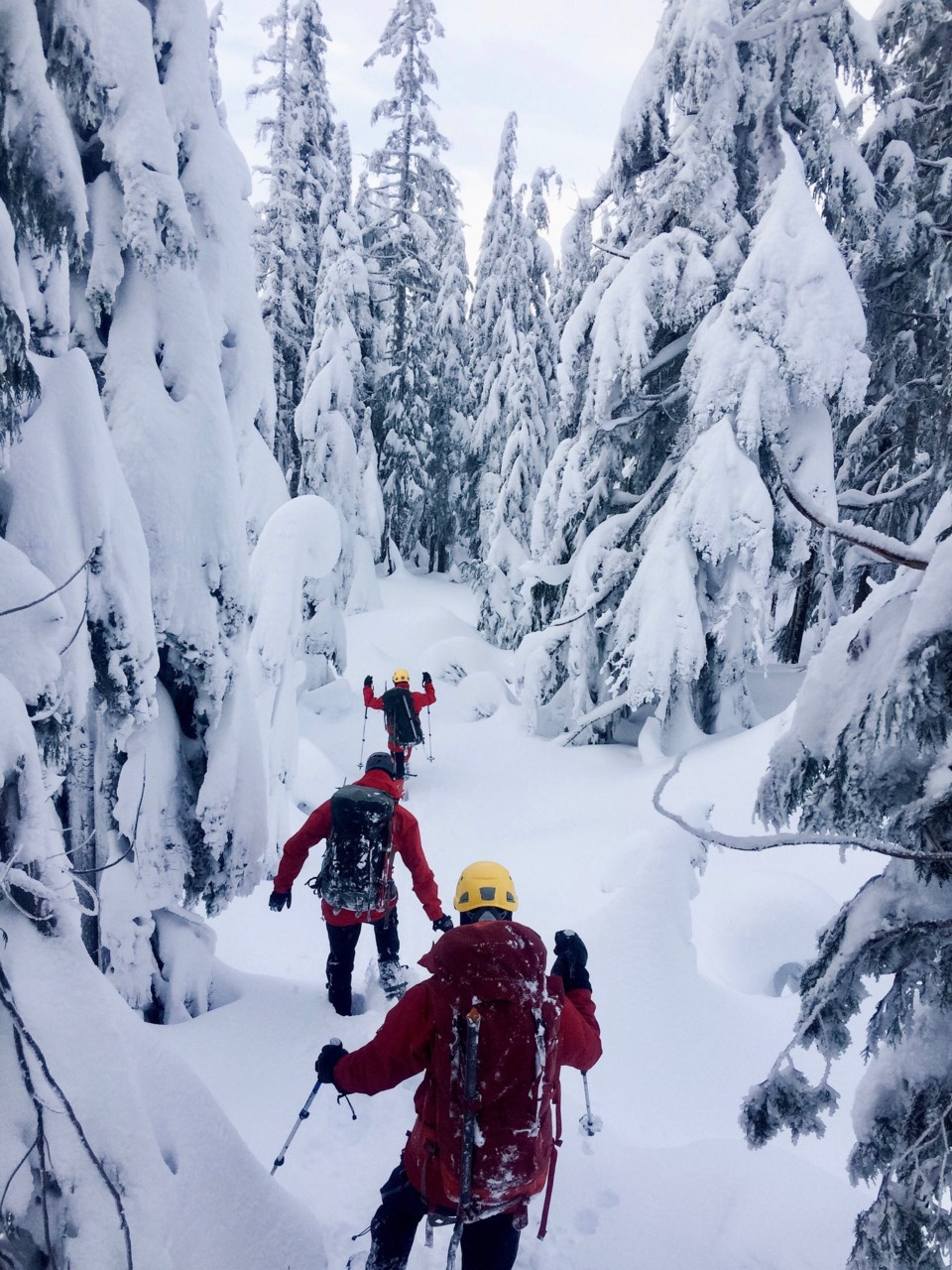 Their vehicle was found abandoned at the Cypress parking lot on Christmas Day. Searchers began fanning out the next morning, but with no indication of where the men were, it spread the team thin and greatly reduced Lee's and Lam's chances of being found, Danks said.
"It's just been a real tough one for our team," he said. "The last thing that we want to do is be unsuccessful and our guys put their hearts and soul into this, and it's just really unfortunate that we weren't able to find these guys in time.
It brings the total number of fatalities in the North Shore Mountains in 2016 to five. In January last year, a 40-year-old man from Surrey died when he snowboarded off a cliff in the Montizambert Drainage, an out-of-bounds area where many deaths have occurred. In May, a Delta man slipped while crossing a shallow part of Norvan Creek in Lynn Headwaters Regional Park, causing him to hit his head and go into fatal cardiac arrest. And in October, rescuers searched for days for Vancouver senior Debbie Blair who became separated from her hiking group on the Howe Sound Crest Trail and was not heard from again.
"I would say that's higher than normal. Again, I think each one of those calls has a burden on our members. ...This isn't something that we're dealing with on a daily basis," Danks said. "Each and every person, they're committed to doing this for the community."
While 2016 ended in sadness, the team notched their first rescue of 2017 just hours into the new year. A local couple in their 40s were skiing off Tim Jones Peak on Mount Seymour on New Year's Eve when they wound up down the ominously named Suicide Gully.
Thankfully, they happened upon one of North Shore Rescue's strategically placed supply caches.
"If you come across this cache, it's because you're completely in the wrong area," Danks said.
The couple called a friend to let them know where they were and that they were going to attempt hiking out on their own but asked the friend not to call the police. Wisely, the friend ignored the plea and called 911.
North Shore Rescue members contacted the lost couple via phone and told them to stay put.
"We talked to them and said 'Your best bet is to go back down to the cache. There's blankets there. Spend the night and we'll get you first thing in the morning when it's safe,'" Danks said. "If people try to self-rescue, more often than not, they get themselves further into trouble."
Unfortunately, some other lost skiers or hikers had already been to the cache and helped themselves to some of the supplies that would have kept the subjects a bit more comfortable. There was still a blanket for them to stay warm, and the couple was airlifted out on New Year's Day.
Whoever took the old supplies should have let the team know, though, Danks added.
"I'm really glad the cache got used. That's something Tim (Jones) had the forethought of putting in and it's … definitely fully saved lives," he said. "If that happens, we want to hear from you because we want to make sure that gear is in place for people who are really going to need it."