The province has nixed a proposal to allow fee-paying adventure seekers to climb to the highest point of the Lions Gate Bridge.
Legendworthy Quest owner and local entrepreneur Kevin Thomson had been discussing the proposal with the ministry of transportation and infrastructure for more than two years. If approved, visitors would have been allowed to use a 110-metre service ladder inside the bridge's support towers to go from the base at sea level to the navigational beacon at the top.
But Thomson said he learned earlier this month that the new NDP government rejected the proposal after the previous Liberal government issued a notice of intent to go ahead with the plan in the spring. Another anonymous vender also wrote to express interest in submitting their own proposal, slowing down the process and, possibly, dooming it.
"They deliberated and deliberated and deliberated and then an election happened," Thomson said.
Transportation and Infrastructure Minister Claire Trevena issued a statement Monday confirming bridge climbing was off the table.
"When we formed government, we looked closely at this proposal and determined it was not in the best interest of British Columbians," Trevena said. "This is a private company requesting the ongoing use of a major piece of public infrastructure for commercial gain. Our government has decided not to support this type of venture."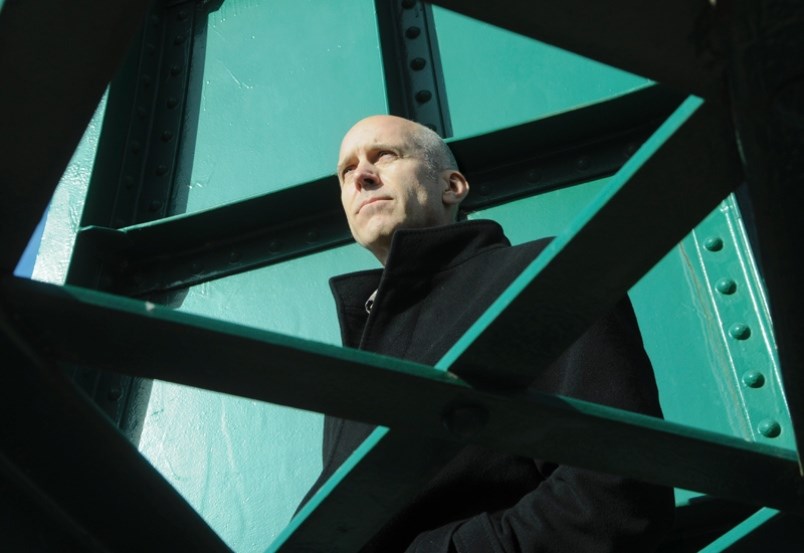 Thomson said he hasn't been able to get an explanation for the decision.
"It's not a reason. It's a conclusion. There was no justification and nothing has changed. We've done everything we were asked to do for the last two years," he said.
The matter became the subject of political sparring in the B.C. Legislature on Monday with West Vancouver-Sea to Sky Liberal MLA Jordan Sturdy needling the NDP over the decision during question period.
"Over (two) years of due diligence was done to turn this project into a reality, but the government has completely pulled the rug out from underneath this tourism entrepreneur and revoked the agreement to trial this exciting opportunity," he said.
Sturdy accused the government of failing to "advocate on behalf of the tourism sector generally."
North Vancouver-Seymour Liberal MLA Jane Thornthwaite piled on, warning that banning commercial uses of Crown assets would have wider implications for B.C.'s economy.
"We all know that the B.C. film industry needs consistency and certainty to be sustainable. This policy has a potential to fundamentally restrict the film industry's ability to secure ideal locations for their productions," she said.
Trevena said Thornthwaite was "missing the point."
"My responsibility as minister is the safety of all our vehicles on the road, our people who are using our highways. It is not to commercially exploit our bridges or our highways, and that was our decision," she said.
Her later statement said film production companies should not be worried about being booted from local streets and highways.
"I want to be clear. This decision is not related to the film industry's use of public infrastructure. Our creative industries are important to British Columbia and we are not contemplating any changes to the current permitting practice for film," she said.
Thomson isn't giving up yet. He's launched a website, lionsgatebridgeclimb.com, which he hopes will be used to rally supporters who can lobby the NDP to let them know they approve of the project.
 In the meantime, he warned, the bridge will still attract rogue climbers.
"It's that unobtainable. It's there now. It's forbidden. We know people climb it illegally and that's very risky. That's far more of a danger than having organized climbs go up there. By a long shot. They're not attached to anything. They're going up in weird weather. They're going up at night. It's very dangerous," he said. "But the reason that they're going up there is it's absolutely incredible. It's a view you can't buy. You're the tallest thing for kilometres around."