A childhood friend of a woman identified as the victim in a North Vancouver shooting says friends are shocked and at a loss to understand why someone targeted her for killing.
"A lot of people are devastated," said Diana Paredes, who went to Thunderbird elementary school in East Vancouver with Ngoc Mai (Anita) Nguyen. "I cried a lot this morning."
On Thursday, police investigators identified Nguyen, 32, of Burnaby, as the victim of a brazen daylight shooting that happened around 11 a.m. Tuesday morning in a parking lot behind businesses in the 1100 block of Lonsdale Avenue.
Nguyen, a single mother of a three-year-old daughter, was rushed to hospital with what police described as "non-survivable injuries" and has been on life support.
Police said Thursday she is not expected to live.
Police have said the shooting was targeted and have appealed for help from Nguyen's friends and anyone who knew her movements in the days and hours before the shooting. So far, no arrests have been made.
Paredes said she can't imagine who would want to kill her friend.
"I don't know who would do it or even think about doing it," she said.
She described Nguyen as a "really sweet" person who was "up for anything" and loyal to her friends.
"She would have your back every time if she knew somebody upset you. She would make things right," said Paredes.
"I remember her being pretty level headed. She had a pretty strong personality. She was pretty assertive," she added.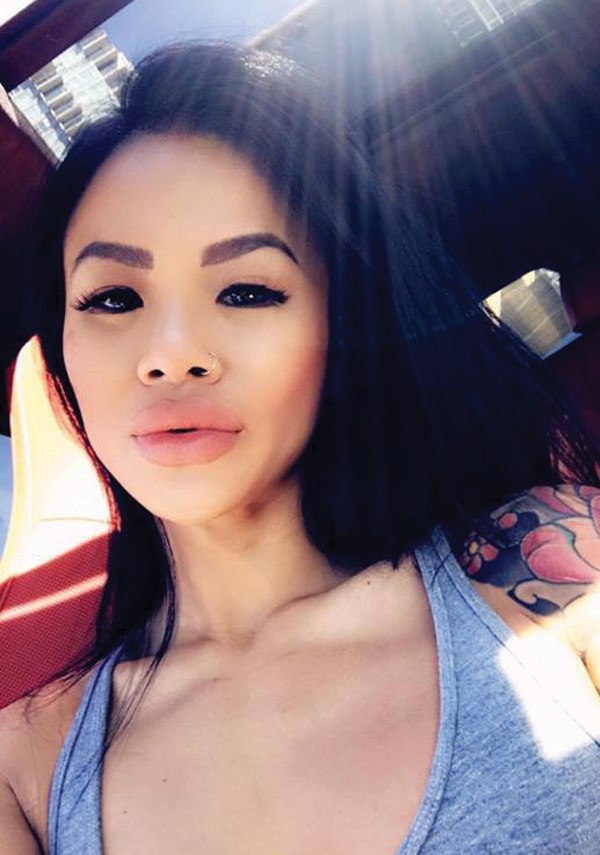 Nguyen was a fitness enthusiast, a good cook who liked to make healthy meals, and a "really great mother" to her daughter, said Paredes.
Thinking about the little girl has been the hardest for those who knew her, she said. "Everyone's really concerned about her daughter. When you think of her daughter, how can you not cry? She doesn't have a mother anymore."
Nguyen was working for a North Vancouver food preparation business that operates out of the back of one of the businesses in the Masonic Temple building and delivers throughout the Lower Mainland. The back door of that business opens on to the parking lot where Nguyen was shot and it is believed she was arriving for work on Tuesday when the shooting happened.
Contacted by the North Shore News, the owner of the business said she had no comment.
One of Nguyen's coworkers, who did not want to be named, described her as a "sweet lady" and a private person who was a devoted mother.
"She was all about her daughter," he said. "She was a happy person."
Neighbouring business owners described hearing multiple gunshots Tuesday morning. Police arrived on the scene soon after, they said.
Police presence was still visible in the area this week with officers observed conferring in the back of the business where Nguyen worked and entering neighbouring apartment buildings to speak with potential witnesses.
Some of the businesses in the building appeared to have video surveillance cameras mounted outside the doors.
"We will be continuing our co-ordinated canvass of the neighbourhood where the shooting took place for video surveillance footage and witnesses," said Cpl. Frank Jang, spokesman for the Integrated Homicide Investigation Team, in a statement. "Our detectives will continue to follow up on several leads and we urge anyone with information about what happened to Anita Nguyen to contact IHIT immediately."
Anyone with information, who has yet to come forward to police, is asked to call the IHIT information line at 1-877-551-IHIT (4448) or by email at ihitinfo@rcmp-grc.gc.ca.
Anyone wishing to remain anonymous is asked to contact Crime Stoppers at 1-800-222-TIPS (8477) or solvecrime.ca.