The City of North Vancouver's new Shipyard Commons skating rink will officially open tomorrow, with the public invited to hit the ice starting at noon.
On Wednesday city employees took some turns on the ice as final preparations were being made on the new attraction which is expected to be a major winter draw for the city's refurbished Shipyards district. The 12,000-square-foot ice surface will be open free of charge from noon to 7 p.m. daily, with skate rentals available for $7 for adults and $5 for children. Kids 12-and-under will be required to wear a helmet (available for free) while skating.
The new facility includes its own 100 per cent electric Zamboni as well as skate sharpening equipment in the skate shop. The rink, dubbed Skate Plaza by the city, also includes a powerful sound system as well as colourful lighting to bring some festive cheer to the rink.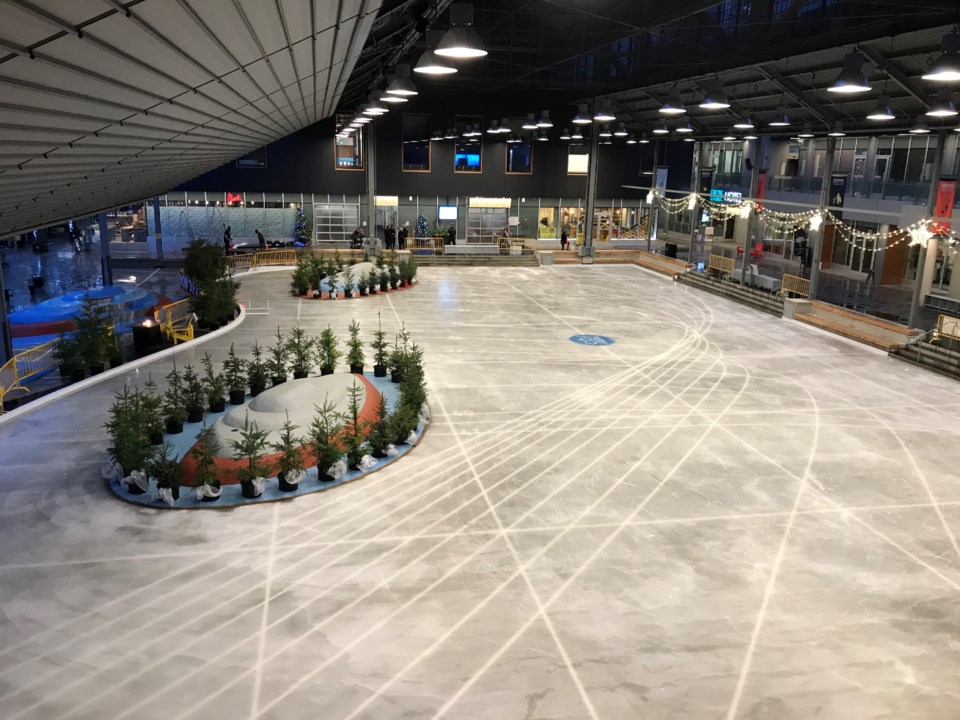 "It's one of those opportunities that don't come around that often, so I'm really excited to be a part of this," said City of North Vancouver shipyards and waterfront manager Lino Siracusa as employees put final touches on the rink Wednesday afternoon. "You can see the skyline of the city in the background and all of these commercial amenities immediately accessible – it's just absolutely spectacular. It's unlike any other skating rink in Vancouver."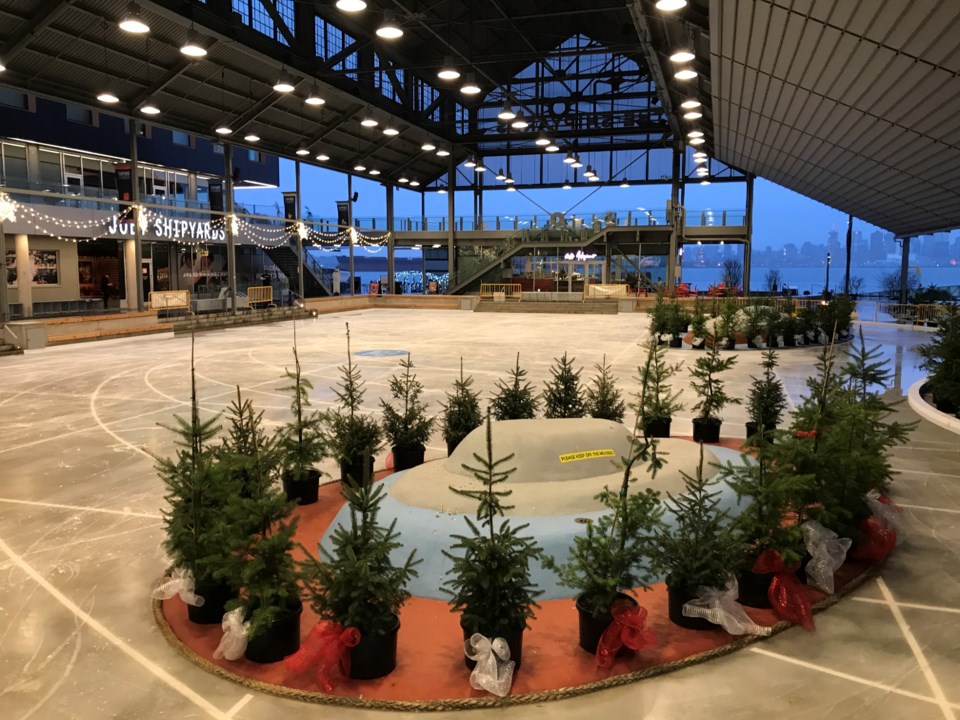 The project was originally slated for a mid-November opening but there was some trouble with the freezing equipment in one small section of the rink. The kinks have all been ironed out now and the ice is ready for skaters to explore its smooth surface which includes some winding and weaving through a few islands which serve as water features in the summer. The plaza is open to the elements from the sides but the entire ice surface is covered by a retractable roof, allowing skaters to enjoy crisp clean ice even when it is pouring rain, as it was Wednesday afternoon during the test run.
"It's a beautiful winter day under here," said Taylor Mathiesen, director of operations for Quay Property Management, the city's development partner on the Shipyard Commons project. "The way the space was designed it was really meant to feel like you're outside and maintain that connection to the waterfront. I think that was well achieved, and having an ice surface that is not just an open surface but it's got the neat little trails around these water play pods – it's really kind of a creative space to enjoy skating on."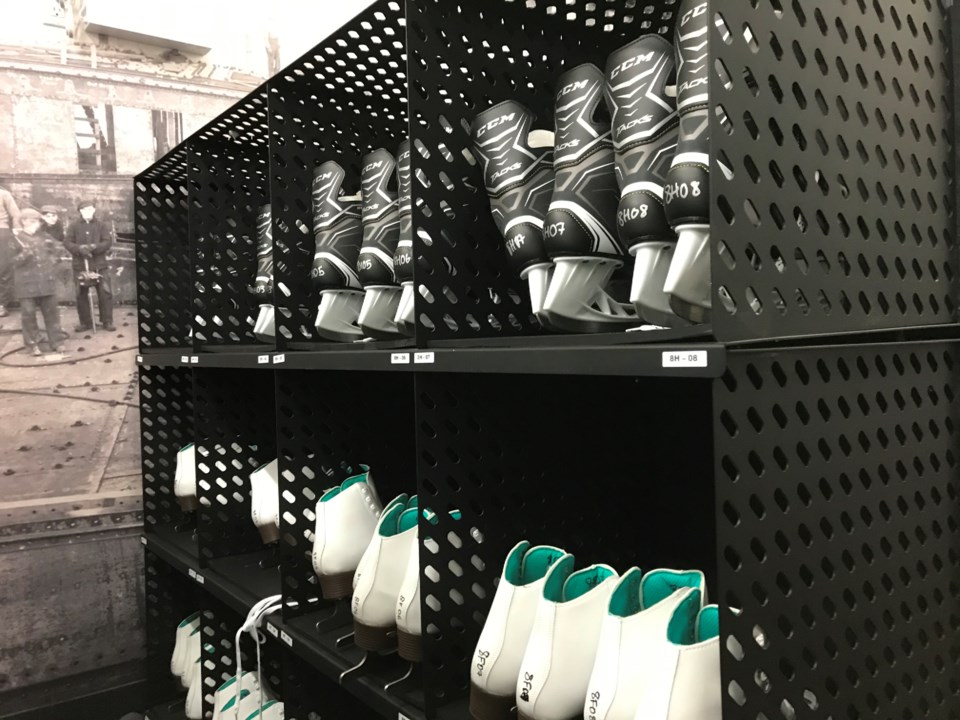 Here are some more details from the City of North Vancouver:
Skate Plaza Information
Skate rentals are available at a cost of $7 (quantities are limited)
Hours: 12-7 p.m. daily (closed on Christmas Day).
Supervision is not provided at ANY time
Helmets and skate aides are available free of charge
Helmets are mandatory for all kids 12 and under
No food or drink is permitted on the ice
Skate Plaza will close periodically for ice cleaning
For Your Safety
Be courteous to your fellow skaters
Maintain an appropriate speed for your skill level
No climbing or sitting on mounds
No figure skating or ice hockey