It was a historic upset in in the traditional Liberal stronghold of North Vancouver Seymour Saturday night, with the NDP's Susie Chant defeating three-term Liberal incumbent Jane Thornthwaite.
Chant finished the evening with 7,353 votes – just over 45 per cent of ballots cast on Election Day and in advance polls – to Thornthwaite's 5,804 votes – just under 36 per cent.
The Green Party's Harrison Johnston had 2,917 votes – or just under 18 per cent of the vote.
The preliminary result was a major victory for the NDP in a riding that has voted Liberal or Social Credit since 1975.
A total of 16,289 ballots had been counted by Saturday night.
Final results in the riding won't be declared until after mail-in ballots – up to 11,800 of them – are counted.
But on election night, Chant took an early lead in the ballot count, which remained consistent throughout the evening.
On Monday, Chant said she was taking a cautious approach to her new role before the final votes are counted. "I don't want to get ahead of myself," she said. "I'm a bit of a let's not count the chickens before they're hatched type person."
Support for the NDP evolved as the campaign progressed, she said, which often involved her parking her 16-foot camping trailer as a mobile office and meeting voters outside. "My goal was just to work as hard as I could."
Chant said a lot of the support for her party was connected to Premier John Horgan's handling of the COVID-19 crisis.
Other issues on the minds of voters included transportation housing affordability, and health care in general, she said.
For Thornthwaite, first elected in 2009, Saturday's outcome was disappointing.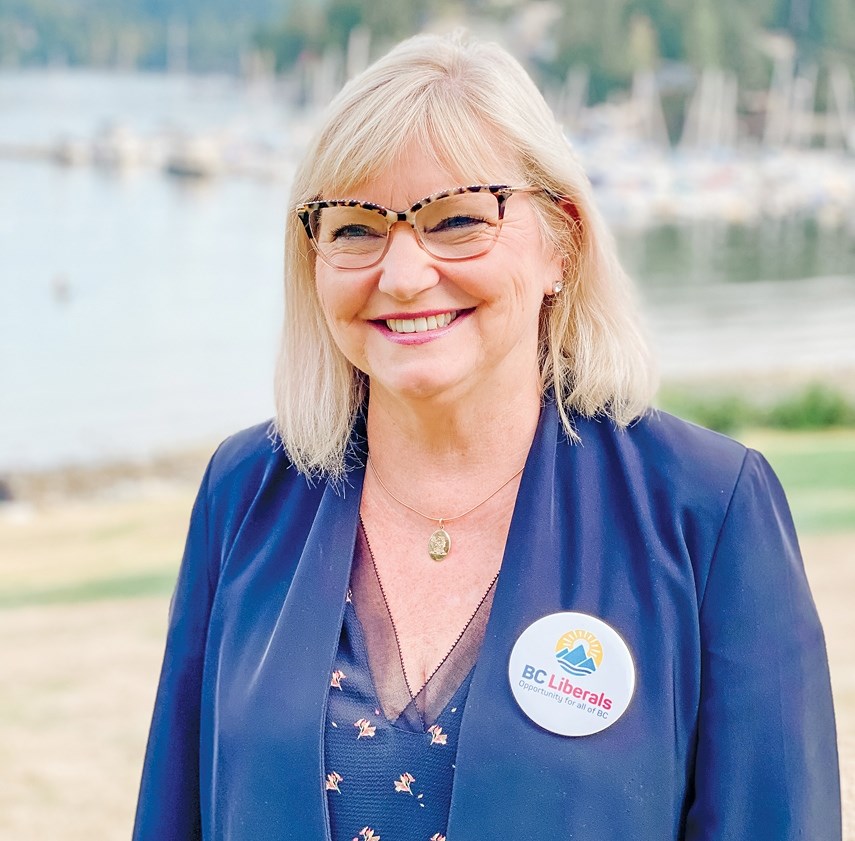 "Obviously I'm disappointed, but the voters have spoken," she said. "I've spent 11 years working for this riding."
Thornthwaite said while she doesn't know what the final vote counts will be, she's not expecting major changes to the end result. Thornthwaite added she has called Chant to congratulate her.
It's unclear how big a role the scandal that involved Thornthwaite having to apologize after making sexist remarks about the NDP's Bowinn Ma at a virtual roast played in the election results.
"It's hard to say," said Thornthwaite. "Obviously I apologized and I had to move on."
The Liberals' loss of North Vancouver-Seymour to the NDP appeared to be part of a pattern of Liberal strongholds in suburban Metro Vancouver ridings flipping to the NDP, which is now poised for a majority government.
With leader Andrew Wilkinson announcing Monday he is stepping down, Thornthwaite said the Liberal Party now faces a rebuilding effort under a new leader that will have to involve focusing on more urban issues as well as on greater diversity in caucus.
Greg Lyle, a political pollster and researcher with Innovative Research, said the outcome in North Vancouver Seymour and other suburban ridings around Vancouver likely reflected voters' feelings on how the NDP has been handling the COVID-19 pandemic and their desire for stability.
While voters are usually concerned with a broad range of issues, "all that stuff got put on hold back in March," said Lyle.
Elections B.C. said Monday it was hoping to release the number of mail-in ballots received for each riding later this week.
Up to 11,800 people requested mail-in ballots in North Vancouver Seymour. In 2017, about 24,600 people voted in the riding.
Lyle said it's uncertain if mailed ballots will make a big difference to Chant's 1,549-vote lead over Thornthwaite.
"That's not impossible but it doesn't seem terribly likely," he said.
Elsewhere on the North Shore, the other big upset of the evening was in West Vancouver Sea to Sky where Green Party candidate Jeremy Valeriote is poised to defeat two-term Liberal incumbent Jordan Sturdy. Valeriote – who would be the first Green elected in the Lower Mainland – held a 604-vote lead on election night, with 17,743 ballots cast.
The NDP's Bowinn Ma was handily re-elected in North Vancouver-Lonsdale and Karin Kirkpatrick took West Vancouver-Capilano for the Liberals, the seat held previously by retiring MLA Ralph Sultan.