As society navigates drastic changes to stop the spread of the COVID-19 pandemic, North Vancouver RCMP members say they are keeping on top of things.
"We're pretty well prepared for any kind of emergency. We plan for things like earthquakes, major disasters, chemical spills – anything that you can imagine – and that includes a pandemic event," said Sgt. Peter DeVries, North Vancouver RCMP spokesman.
Inside the detachment, surfaces are getting sanitized regularly and officers are keeping the recommended two-metre physical distancing to stop transmission of the virus.
Morning briefings have been split into groups so they can maintain distance. If it there are too many officers showing up, they'll move the meetings to the underground parking garage.
If the virus strikes a member's home, the RCMP have plans to move the officer into a local hotel so they can maintain staffing.
911 dispatchers are screening callers to assess the likelihood of COVID-19 being present when first responders arrive.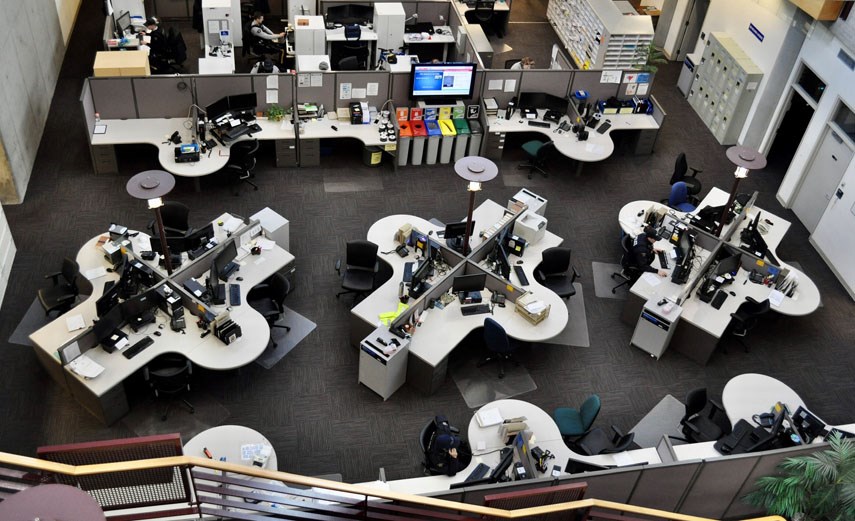 The courts have been cancelling any non-critical court appearances so officers have been avoiding booking suspects after their arrest unless they are a threat. To minimize exposure, more suspects are having their bail hearings done from holding cells via video in the police station, rather than being moved up to the courthouse.
"If we do end up transporting a prisoner, we have the equipment that we need to sanitize the police car afterwards," he said.
When it comes to dealing with the public, non-essential services like finger printing and criminal background checks are being put on hold for a month, at least, DeVries said.
People who report crimes can still expect officers to respond, but the strategy now is to limit the amount of contact between investigators and witnesses by doing more of their work on the phone and less in person.
Criminologists, like other academics, will spend years analyzing how the COVID-19 pandemic impacted society, but for now at least, there has been no significant change in the volume of calls for service the North Van RCMP get or the types of crimes being reported, DeVries said.
"When societal patterns change, there's always the potential for crime patterns to change along with them," he said. "Our crime analysts are keeping tabs and tracking very closely."
The one exception has been scammers attempting to prey on people's fears during COVID, including fake texts and emails promising government money, fake charities popping up, or people selling bogus COVID prevention products.
"Thankfully we haven't received any reports of people losing money," DeVries said. "We want to keep it that way."
Even with stricter protocols in place and greater uncertainty in the public, DeVries said morale remains high for officers, all things considered.
"People find a way to laugh," he said. "That's not to say that anxiety levels aren't higher, for sure."
And everyone remains devoted to the task at hand, he added.
"Our officers are out there every morning. We are really committed," he said. "We just want to reassure people that that's the case that we are here. We're ready. We're prepared and no matter how difficult this gets, we will rise to the occasion."