There's something brewing in North Van.
With at least five breweries either opened or on their way, the light-industrial area of Lower Lonsdale could become something of a brewery district, similar to Port Moody's Brewers Row or Yeast Van in East Vancouver.
Council voted unanimously Monday night to explore zoning bylaw changes that would make it easier for breweries to open up shop and serve suds in attached lounges along East Esplanade and East First Street.
The change stems from an application for a new yet-to-be-named brewery at the corner of Esplanade and St. Andrews. But with several other similar applications coming for the same neighbourhood, staff suggested it would be more efficient to simply rewrite the bylaw.
Among those urging council to open the taps: Beere Brewing Co., which opened on Esplanade in 2017, House of Funk, Streetcar Brewing, and Outpost Brewing.
The law currently allows breweries to set up "tasting rooms" where patrons are limited to 125 millilitres per serving and 375 ml per customer per day. Anything more than that requires a liquor primary licence and rezoning, which can take upwards of two years to get.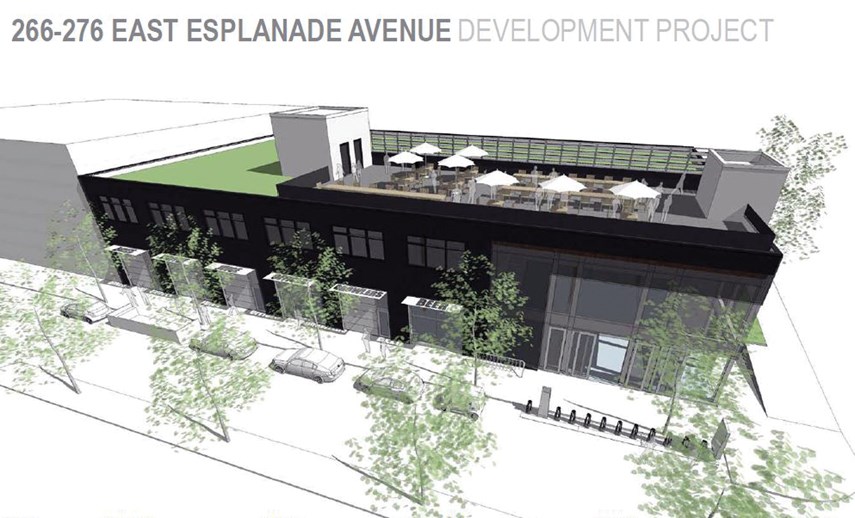 "When patrons come into our establishment, they're looking for a glass of beer at a brewery as anyone would expect you would get there. … They think it's confusing and it's a nuisance for them," said Kyle Nelmes, general manager of Beere Brewing. "We've been tied up since May trying to get this open and just now, we're finally getting to speak to someone."
Darren Hollett, co-founder of House of Funk, urged council to consider the benefits that would flow to the rest of the area if Lower Lonsdale became a destination for people in search of quality brews.
"We see this bylaw amendment as an opportunity to put North Vancouver on the map in regard to craft beer," he said.
The lounges would be capped at 80 square metres (enough to seat about 50 guests).
The plan has the endorsement of the Lower Lonsdale Business Improvement Association and the North Vancouver Chamber, although chamber CEO Patrick Stafford-Smith cautioned council against jeopardizing the rest of the light-industrial zone.
"It pits something that is really popular against something that is really important, which is the protection of industrial land on the North Shore," he said. "I don't believe that light-industrial needs to become an entertainment district but I do believe that if a product is made here, we should be proud of it and give the manufacturers a chance for people to come and see what they're producing."
The proposal was well received by council members.
Coun. Tony Valente said a "brewers row" would animate the street and give North Vancouverites and visitors a place they're proud to spend their time, while still keeping the land reserved mostly for manufacturing.
"It's almost hard to see a downside," he said.
Coun. Don Bell voted in favour but said he had concerns about noise complaints coming from the residential neighbourhood to the north and the potential for breweries crowding out existing light industrial businesses.
"I'd like to make sure there is a balance maintained somehow," he said.
Coun. Angela Girard agreed but also looked to the benefits.
"I think it will bring tourism to the area and promote the other local businesses as well. Lower Lonsdale is just becoming a much more popular destination and I think we need to support the small businesses that want to invest in that area," she said.
Mayor Linda Buchanan said the bylaw change would bring vibrancy and cut red tape.
"I think this change in the zoning bylaw is appropriate in terms of streamlining the process. I think that's going to make it easier," she said. "Waiting two years to see whether or not you can go forward is just not acceptable."
Although council's support was unanimous, there are still a number of steps before the law changes. Council must direct staff to begin rewriting the bylaw, which will also require public consultations and a public hearing before the change can be adopted by the municipality. Under the proposed rule changes, the province would still consult with council on individual applications before any liquor licences are granted.
Coun. Holly Back was not at Monday's meeting.