One man is dead and his son is still missing following a disaster on the Capilano River, Oct. 1.
The Cleveland Dam was part way through a maintenance project when the spillway opened unexpectedly around 1:45 p.m., causing the river to rise more than three metres at the Cable Pool and increase its flow from a trickle to more than 400 cubic metres per second.
Anglers enjoying salmon season were sent scrambling for safety. At least five people were swept into the river, most of whom were rescued or made it to shore.
District of North Vancouver Fire and Rescue Services members pulled one man in medical distress from the water and attempted CPR but he was pronounced dead. The next day, North Vancouver RCMP confirmed a second 27-year-old man was still missing.
The victims have been identified as father and son Ryan and Hugh Nickerson from the Highlands neighbourhood.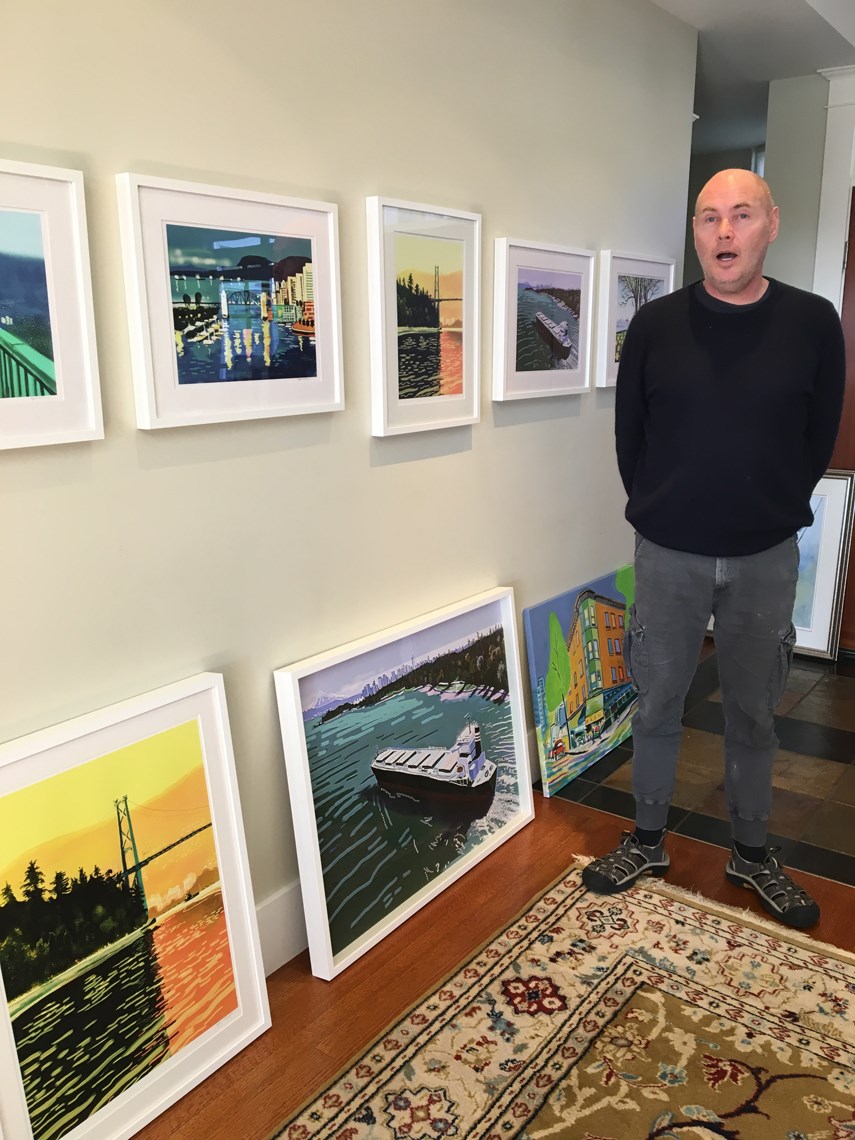 Before an update to the media on Friday, North Vancouver RCMP Sgt. Peter DeVries exchanged some quiet words with a group of young mourners who'd gathered in Capilano River Regional Park.
"It's sad," DeVries said, holding back tears. "I really feel for people in this situation. Words can't express how difficult it is when something so tragic happens with the loss of life, when friends and loved ones don't have answers."
Ryan was an artist who frequently drew inspiration from the North Shore's geography, including the Capilano River for his scenic paintings.
Nancy Cottingham Powell, executive director of North Van Arts, said it was tragic loss of an artist.
"He was a delightful man and incredibly enthusiastic about his artwork. He was a very bright spark," she said. "I was really impressed with his work."
Searchers from North Shore Rescue, the Vancouver Police Marine Unit, and the RCMP scoured the river from the dam to all the way to the mouth over the weekend and confirmed no body could be found. The RCMP's dive team searched the waters around the mouth of the river.
Keifer Baker was fishing on the river near the bridge with two family members when they could hear something was wrong.
"We just heard rumbling. It sounded like thunder," he said. "Suddenly white water was mixed with what looked like chocolate milk coming down the river. It looked like half a football field of water coming down the river."
Baker said his group had less than a minute to grab their fishing gear and run up the bank to safety, leaving their fish behind.
"It all happened so quick," he said.
Baker, a member of the Squamish Nation, said he's been coming to the river since he was six and has never seen anything like that.
Metro Vancouver, which controls the dam, has started its own investigation into what happened. The BC Coroners Service will be expected to investigate the death of the first victim. The 27-year-old is currently classified as a missing person.
It isn't the first time tragedy has struck on the river.
A year ago a man in his 30s died after his fishing line snagged and he was swept into the Capilano.
In January 2018, a kayaker also died after losing control in high water levels.