It's as close as you can get to North Shore Rescue without joining the team or having them haul you out of the backcountry.
Search and Rescue: North Shore, a five-part documentary series following a year in the life of the team of all-volunteer professionals, premieres Nov. 10 on Knowledge Network.
For the film, director Grant Baldwin and his crew at Peg Leg Films embedded themselves with North Shore Rescue, dashing into the mountains on virtually every call from the spring of 2018 to the summer of 2019.
"You're going get an inside view of the situations that we're commonly thrust into," said Mike Danks, North Shore Rescue team leader. "We go from sleeping in the middle of the night to quickly responding. And sometimes you can be very quickly put into a very, very terrifying situation for someone and for yourself, where you have to remain calm, and do your best to help that person."
In Baldwin's previous documentary, This Mountain Life, he'd wanted to feature a short snippet with a North Shore Rescue member. But a short snippet wouldn't do, he found.
"As soon as we started doing any research, we realized that a segment in a documentary wasn't enough to tell the story of the team," he said.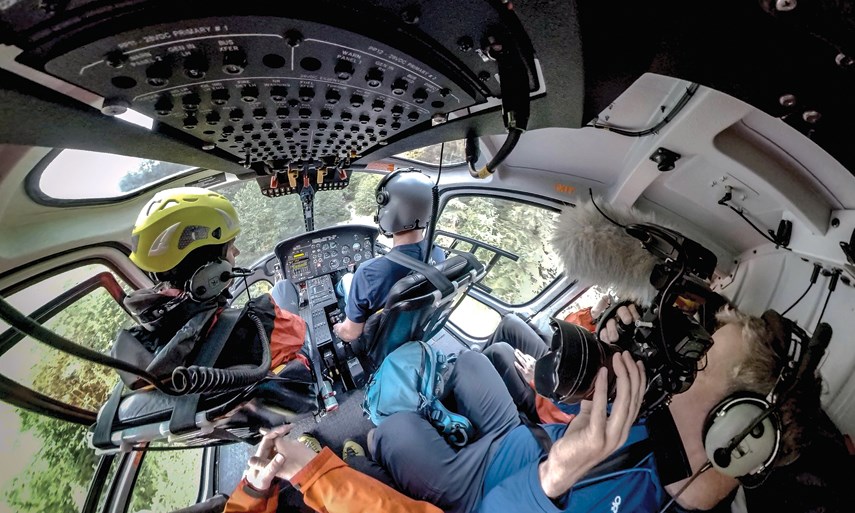 It took some convincing, but North Shore Rescue's search managers saw an opportunity to further public education efforts in trail safety. And they wanted the general public to see what happens behind the scenes.
Peg Leg produced a five-minute demo and the Knowledge Network gave them the green light to make a five-part series.
The comparison to Knowledge reality shows Emergency Room: Life and Death at VGH and Paramedics: Life on the Line can't be avoided in that we see up close how professionals go about their life-saving work in their calm, methodical way. But the North Shore Rescue series dives deeper, following the members' home lives and the work that continues to happen after the gear is washed and put away.
The cold cases of backcountry adventurers who went into the mountains and never returned feature prominently. We see new updates to files that spawned massive search efforts. There are emotional moments. In some moments of levity, the team's founding members tell stories of the early, much less sophisticated days of North Shore Rescue.
It's also beautifully shot and stylized in a way that captures the awe of the scenery and the drama of the search.
From the time they got into the field, an array of cameras were rolling. Over the course of the year, Baldwin and his team logged enough footage to fill a stack of eight-terabyte hard drives to waist high.
Baldwin and his fellow camera operator Ian Christie moved to Lynn Valley so they could be closer to the team's Cap Gate and Bone Creek search and rescue stations.
"We basically weren't allowing ourselves to go more than 10 minutes from home, and we took our equipment with us too so we could jump on a call. It happened all the time when we were trying to do something with family so we got we got a sense of what it'd be like to be a team member," he said.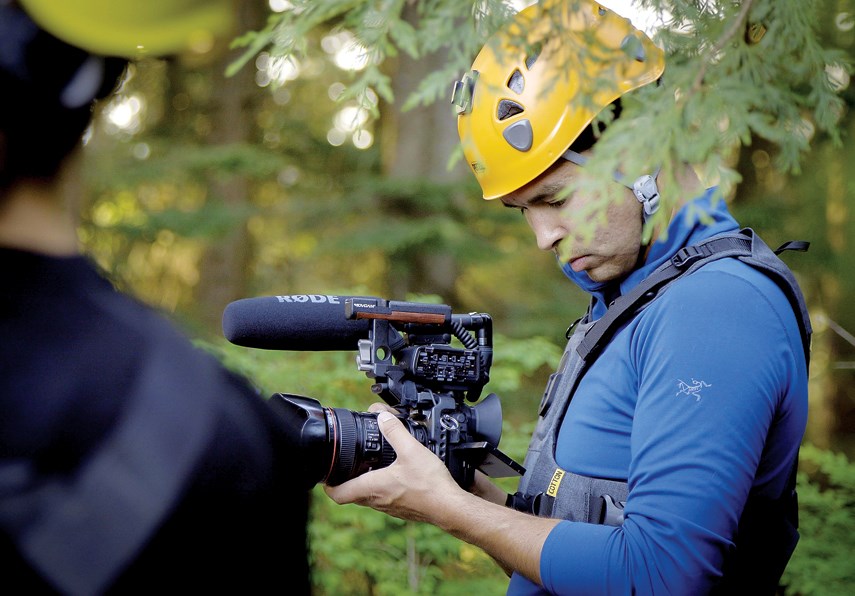 It took some time before individual team members warmed up to a film crew tagging along, Baldwin found.
"Not everyone on the team was keen on the documentary at first," he said. "But you spend a night or two out with some people sitting in the bush and bonds develop and we became friends."
When the team got busier, so did Peg Leg. There were times the crew would arrive home and wouldn't have a chance to charge camera batteries or download footage before they'd be called back out again. It was moments like those that underscored the staggering commitment the team members have, Baldwin said. It's also what has him questioning whether he could pull off a second season of the series.
Baldwin and Christie now volunteer with North Shore Rescue, using drones to help search hard-to-reach areas when called upon.
About three-quarters of the rescue subjects who appear in the doc agreed to have their faces shown, mostly out of gratitude for North Shore Rescue. Some were persuaded when they learned the footage was for Knowledge Network.
Thanks to an injury, Danks was on desk duty for much of year the series was filmed. But he came away proud to see textbook lifesaving. "It really highlighted to me that we have such a diverse group of highly skilled, very motivated volunteers who are going out there and putting patient care first," he said. "I'm really excited for people to see that."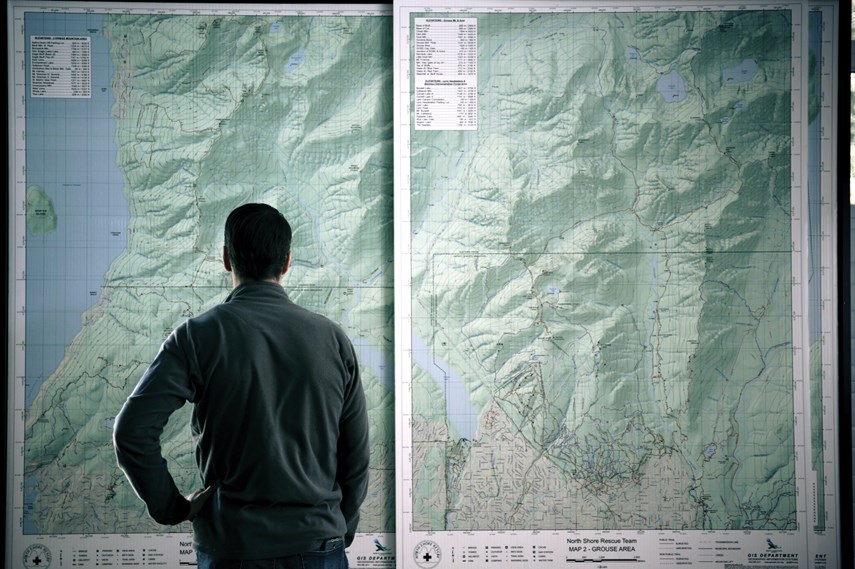 In October, the team held a socially distanced screening on the top of Mount Seymour, in the shadow of Tim Jones Peak. There, the team's members gave it their blessing.
"It's super exciting. It's a positive thing for a team. I think it'll be positive for the community," Danks said. "2020 has not been the best year for everybody and hopefully this brings everyone up a level and they can be proud of what their community members are doing for the North Shore here."
North Shore Rescue gets a lot of attention, Danks said, but there are 80 SAR teams in the province who deserve the same credit.
"This is about search and rescue in British Columbia. We're representing a much larger organization," he said, adding he hopes the series will inspire people to donate to their local rescue outfit.
Baldwin said there are moments that will stay with him, long after the series has aired. Mostly though, it will be the folks he captured on camera and their commitment to selflessly helping others.
"It makes me kind of humble a little bit. In this day and age where society seems to be getting more selfish and racist, it's nice to see good people out there," he said.
"Good people you never want to meet," he added with a laugh.