Arts institutions on the North Shore are bracing for what could be a longer than usual intermission during the ongoing COVID-19 crisis.
On one of the end of the North Shore, Deep Cove Stage Society has cancelled its April and June shows while on the other end, in West Vancouver, Kay Meek Arts Centre has suspended all its productions to at least the end of May.
And every other arts centre in between on the North Shore has found itself in a similar bind.
"We're still hopeful for October," said Chris Stanley, director at large for Deep Cove Stage Society, about its presumptive fall production of The Strange Case of Dr. Jekyll and Mr. Hyde.
Lenore Swenerton, director of donor relations and audience development at Kay Meek, noted that up to a quarter of the arts facility's revenue has traditionally come from its spring productions, which have in large measure been moved to September – although they've so far not been able to reschedule everything.
"We're hoping that people will just transfer the ticket revenue over, but we're still losing that cash flow now," said Swenerton. "If people aren't coming, they're not engaged. And if they're not engaged, then they're not donating to us. … Even a small donation would make a huge difference to us."
In accordance with COVID-19 event restrictions, all Kay Meek events for the next six weeks are to be cancelled or postponed. Full details here: https://t.co/fsvpA5GwKm

— Kay Meek Arts Centre (@KayMeekCentre) March 17, 2020
Nancy Cottingham Powell, executive director at North Van Arts, echoed Swenerton's plea to effectively keep ticket revenue invested in the places on the North Shore that let artists, musicians and the creatively-inclined showcase their work.
"Don't ask for a refund, if you can," said Powell, pointing out that places like Kay Meek, Presentation House Theatre, Centennial Theatre, and numerous other North Shore venues both big and small depend on ticket sales to keep the lights on and the magic happening. "If you can financially pull it off, let them keep those ticket revenues."
North Van Arts found itself in the eccentric situation of launching its vast North Shore Culture Compass last month, right before most public spaces and arts venues were forced to close due to social distancing requirements introduced by the province to combat the pandemic, said Powell.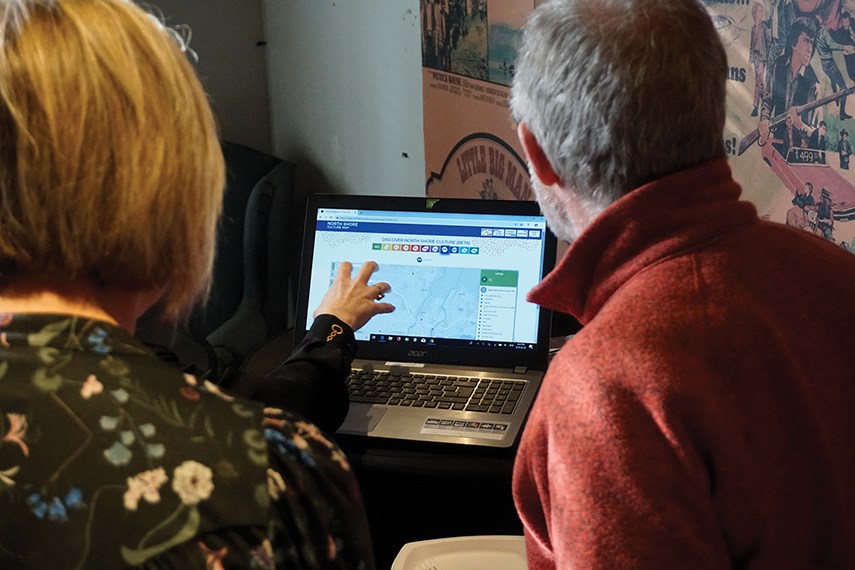 However, the Culture Compass – an interactive mapping tool which features more than 450 listings of local points of cultural and historic significance – has since become an online hotspot for people looking to engage with local culture from the safety of their homes, according to Powell, adding that the tool features many entertaining and captivating bits of local colour, history, and artistic exploration.
"We've transferred our messaging from 'Go navigate North Shore culture' to 'Use this tool to discover North Shore culture,'" said Powell. "Apparently there was a goat craze in Lower Lonsdale in the early 1920s and everybody had pet goats. That was a real thing. Those are the fun things people can discover poking around."
In addition to closing Lower Lonsdale's CityScape Community Art Space to the public, North Van Arts has also cancelled what would have been its 21st annual Art in the Garden festival scheduled for the end of May as well as much of its ongoing arts education programming.
"We were super lucky we got the Art Crawl in, which was the first week of March," noted Powell.
I will be presenting a four-week "Introduction to Acrylics" online class via Zoom for @northvanarts May 5 - 26, 6:30PM-8:30PM

They are offering different payment options ranging from free to full cost.

More info & registration at https://t.co/B3oWsLd2E9 pic.twitter.com/y2Duw5TkKg

— Jeff Wilson (@jeffwilsonart) April 8, 2020
As the arts organization weathers the uncertainty of the pandemic, they've endeavoured to offer some online arts education opportunities where they can, she said, including a weekly pay-what-you-can online video session of songs, stories and family art activities hosted by North Van Arts' own Joyelle Brandt.
"We're also setting up online galleries," said Powell. "Right away we identified that people were going to go stir crazy at home."
Polygon Gallery has also been forced to shut its 25,000-square-foot facility at the edge of the North Vancouver waterfront for the time being.
As art institutions across the country are being forced to go dark for an indeterminate period of time right now, Polygon director Reid Shier said many organizations will be compelled to make some tough decisions.
With Polygon staff currently working remotely, Shier said his team are working hard to bring the public what arts and photographic programming they can, such as curating a weekly exhibition on Instagram and turning its monthly Kids First Saturdays into a weekly online affair which encourages youth to keep creating at home. There is also a Polygon Podcast, which focuses on artists and creators and their prominence in these times of uncertainty, in the works, according to Shier.

"Everybody's kind of looking towards the fall as a date when at least we'll have a better sense of what the future holds," said Shier. "The way that artists are addressing these situations and challenges are vital for us."
BlueShore Financial Centre for the Performing Arts at Capilano University has also cancelled or postponed the remainder of its upcoming slate of shows and events, with staff now looking towards the new season which starts this fall.
Fiona Black, director of programming at the centre, noted that, much like Kay Meek, they're trying to reschedule as many events that have been cancelled as possible, such as the Delvon Lamarr Organ Trio who had been originally booked to play their brand of up-tempo funky jazz last month.
"We've managed to reschedule them for Nov. 27, 2020. We don't have to wait another year for them," said Black.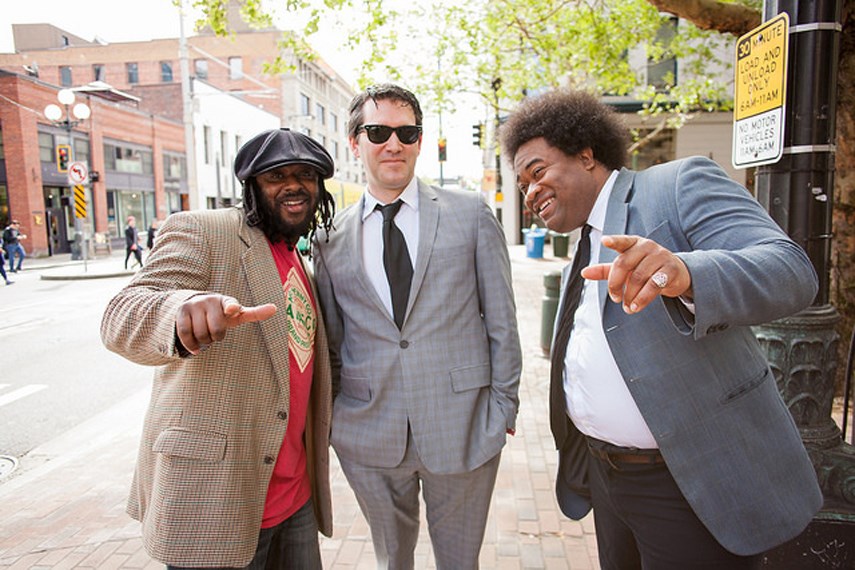 Swenerton also noted that, at an upcoming date, classical pianist Ian Parker has agreed to do an online concert at Kay Meek which will then be broadcast online live to audiences.
And it's artistic and creative moments like this, and their importance to society at large, that have really come into focus while the pandemic has raged on, according to Black.
"This is a privilege that we kind of took for granted for a lot of our life – the ability to go out and attend shows. This has been a huge privilege to have lost," said Black. "The need for it will be that much greater when we're able to come together again."