North Shore residents who need to see a doctor for urgent care will soon have another option.
Provincial Health Minister Adrian Dix announced Thursday that a new North Shore urgent primary care centre will open in Lower Lonsdale next month.
The centre, one of 10 in the province and three in the Vancouver area, will have two main purposes. One will be provide same-day care for urgent but non-life-threatening medical needs as an alternative to patients going to the hospital emergency department. The other will be to provide primary care for the approximately 16 per cent of North Shore residents who don't have a family doctor.
The centre will be operated by Vancouver Coastal Health and staffed by a team including four doctors, one to two nurse practitioners, seven nurses and two social workers, said Dix.
The province is budgeting about $1.95 million to renovate a 6,500-square-foot space on the second floor of a commercial building at 221 Esplanade.
When complete, the new care centre will have 13 exam rooms, a treatment room, three stretcher bays and a waiting room.
Annual staffing and operating costs of the centre will be about $3.38 million.
Staff will be able to assess and treat medical conditions like sprains, simple fractures, minor cuts requiring stitches, minor burns, skin rashes, abdominal pains, and infections. Services like X-rays, laboratory services and electrocardiograms will be available either on site or close by.
Diverting some patients from the emergency department and reducing wait times is one goal of the centre.
In 2017-'18, almost 11,500 visits to Lions Gate Hospital's emergency room – about 16 per cent of all local ER visits – were for non-emergency conditions, with Sunday being the busiest day for those, according to the province.
"One in six people visiting the ER should probably not be in the ER," said Dix. "This provides some options."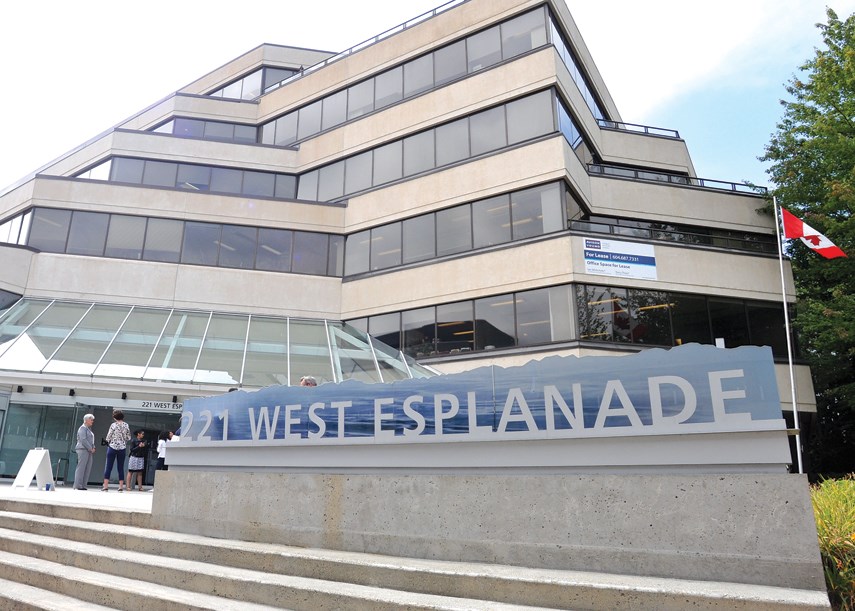 The centre will also help provide care for the approximately 33,000 people on the North Shore who don't have a family doctor.
North Vancouver-Lonsdale MLA Bowinn Ma said she has first-hand experience with that.
"I have not had a family physician since I was in high school," she said. "I've been relying on walk-in clinics for the past 15 years."
Part of the centre's mandate is to link patients with available doctors in the community, said Dix.
Factors in the current doctor shortage include many family doctors reaching retirement age and high rents in Metro Vancouver that make it difficult for doctors to set up clinics, he added.
Reena Minhas, a nurse practitioner who works in an urgent care centre in downtown Vancouver, said the centres fill a gap in the health-care system, particularly for people with chronic illness who don't have a family doctor.
North Shore resident Carolyn Sluis recently visited the downtown urgent care centre when her daughter required stitches to her leg on the B.C. Day long weekend. After checking wait times at the Lions Gate ER, Sluis and her daughter headed downtown to the urgent primary care centre instead, where her daughter was treated right away – rather than waiting for hours in the emergency department.
Sluis said she was impressed with the service, adding it makes more sense in many cases than heading to the emergency department.
"They don't need to have a trauma team standing by to deal with a kid who's stuck a marble up his nose," she said.
The new North Shore Urgent and Primary Care Centre at 221 Esplanade West is expected to open by the end of September, and will be open to patients without an appointment. It will be open Monday to Saturday from 8 a.m. to 10 p.m. and on Sundays and holidays from 9 a.m. to 5 p.m.