Those calming online videos of snow falling in slo-mo over the local mountains might be an apt metaphor for the real estate market on the North Shore.
It's cool out there. And very, very quiet.
In the first 10 days of the month, "There hasn't been one sale in December for detached houses" on the North Shore, said Calvin Lindberg, a Realtor with Angell Hasman and Associates in West Vancouver.
"It is unusual," he said.
Swiftly rising interest rates – the most recent rate hike happened just this week – are driving away buyers, he said.
According to the Real Estate Board of Greater Vancouver, sales in North Vancouver are down between 24 and 42 per cent in September to November 2021 and during the same period this year. Sales in West Vancouver are down even more in that three-month period year over year: dropping between 37 and 67 per cent.
Few sales doesn't mean no sales, however.
Here's a look at some of the cheapest and most expensive detached homes, townhomes and condos sold on the North Shore last month.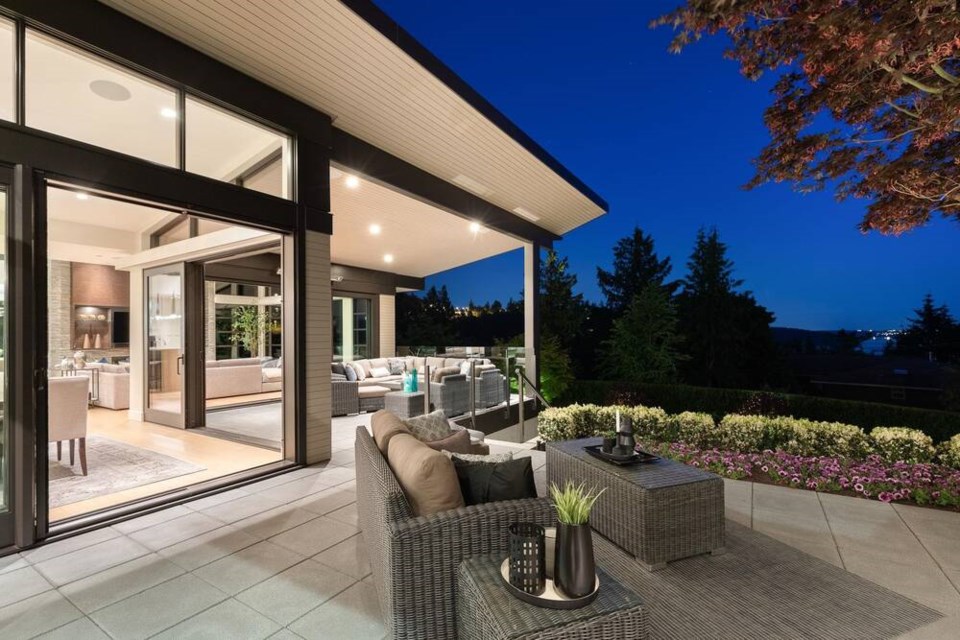 Most-expensive detached house
The highest sale on the North Shore in November was a four-bedroom five-bathroom house at 6210 Overstone Dr. in West Vancouver that sold for just over $5.4 million Nov. 19 after 130 days on the market. The house isn't waterfront, but sits high on a rocky perch and a half-acre lot overlooking water views towards Passage Island in the Gleneagles neighbourhood.
Built in 2016, the house of over 6,000 square feet was designed by architect Gordon Hlynsky with floor-to-ceiling windows and expansive sliding doors. Features include a large media room with bar, and a full gym with steam and infrared saunas opening onto a patio hot tub. The home also comes with a triple garage.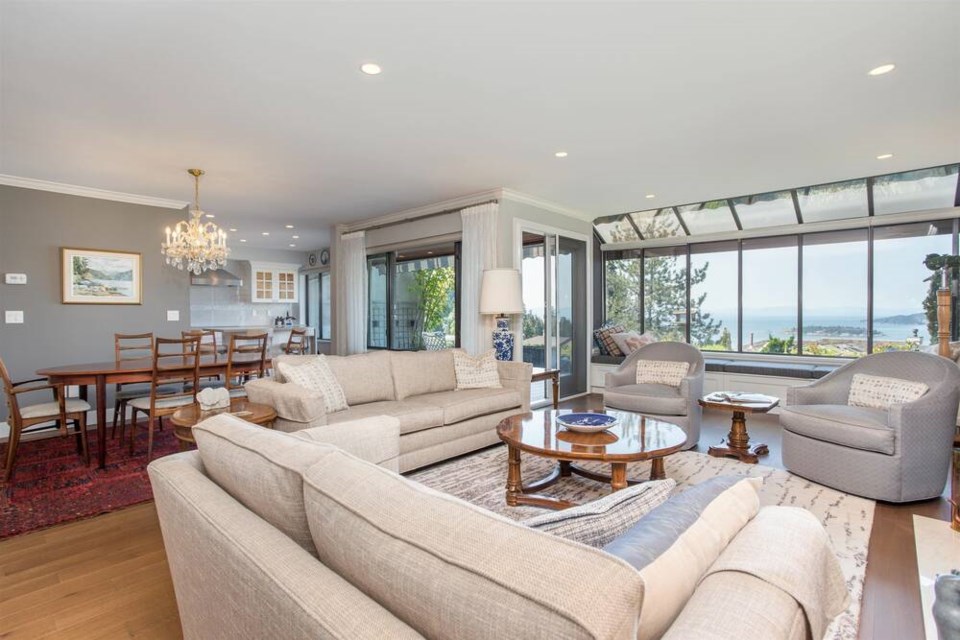 Most-expensive townhouse
The most-expensive townhouse sold on the North Shore last month was a non-strata row house, this time in West Vancouver's upper Caulfeild neighbourhood.
The three-bedroom, three-bathroom home of approximately 2,250 square feet at 5466 Meadfeild Ln. sold for just over $2.6 million on Nov. 1 after 41 days on the market.
Features of the 34-year-old home include views of Eagle Harbour, Passage Island and Georgia Strait, with large living and dining rooms with gorgeous wood floors and a beautiful window seat. The kitchen includes top-of-the-line appliances. There's also a bathroom with a view.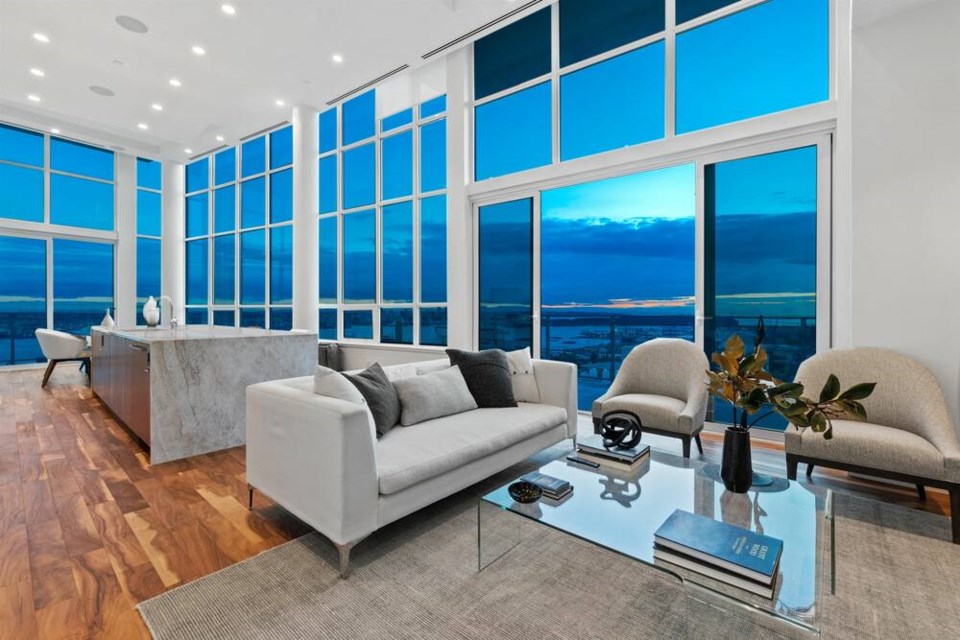 Most-expensive apartment
The highest-selling apartment last month on the North Shore also commanded top views over the City of North Vancouver. A two-bedroom, two-bathroom penthouse apartment at 2402 – 125 East 14th Street – the residential tower above Whole Foods in central Lonsdale – went for just under $3.2 million on Nov. 13.
Sellers were rewarded for playing a long game – the 1,700-square-foot, five-year-old apartment had been on the market since September 2021.
Key features of the apartment include 270-degree panoramic views out over the city, ocean and mountains from 18-foot floor-to-ceiling windows. A generous patio and private 1500-square-foot rooftop deck with hot tub, outdoor kitchen, barbecue and fireplace round out the appeal, to create 3,000 square feet of living space. A private elevator, Wolf appliances, and private three-car garage complete the package.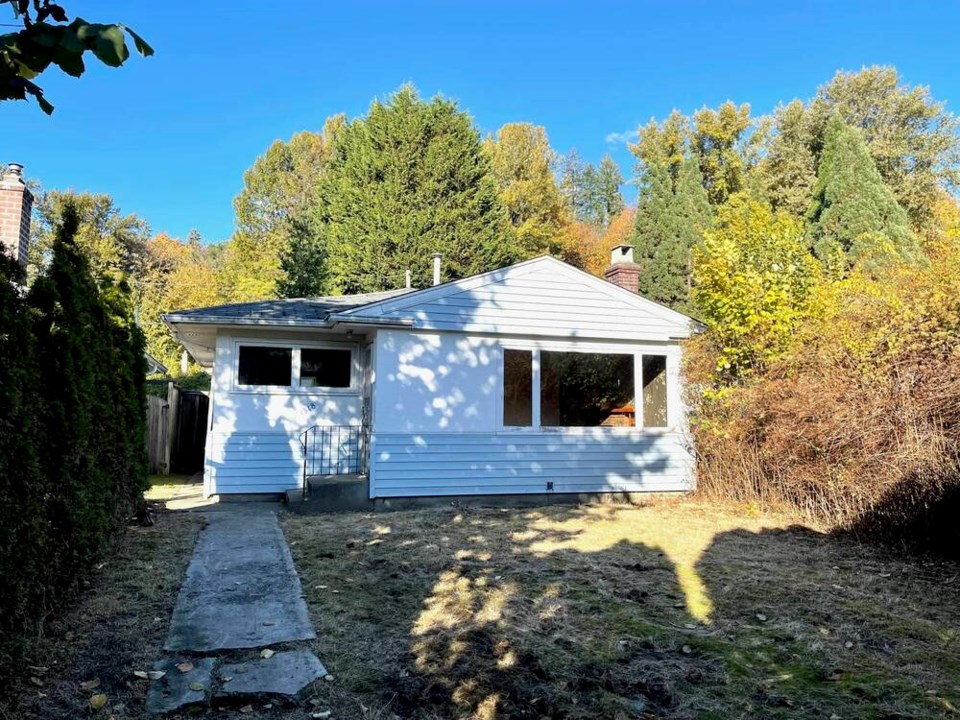 Least-expensive detached home
Location, location, location! The cheapest detached home to sell on the North Shore last month could more accurately be described as a tear-down on a desirable lot in the Pemberton neighbourhood between Pemberton Heights and Marine Drive in North Vancouver.
The 68-year-old, two-bedroom rancher at 1318 W. 17th St. is euphemistically described as in "very original condition and has not been lived in for some years."
The lot, however, is a level property on a quiet cul de sac. In this case the assessed value of the land alone – at just over $1.2 million – is more than the $1.08 million the buyer snapped the property up for on Nov. 5 after just two days on the market.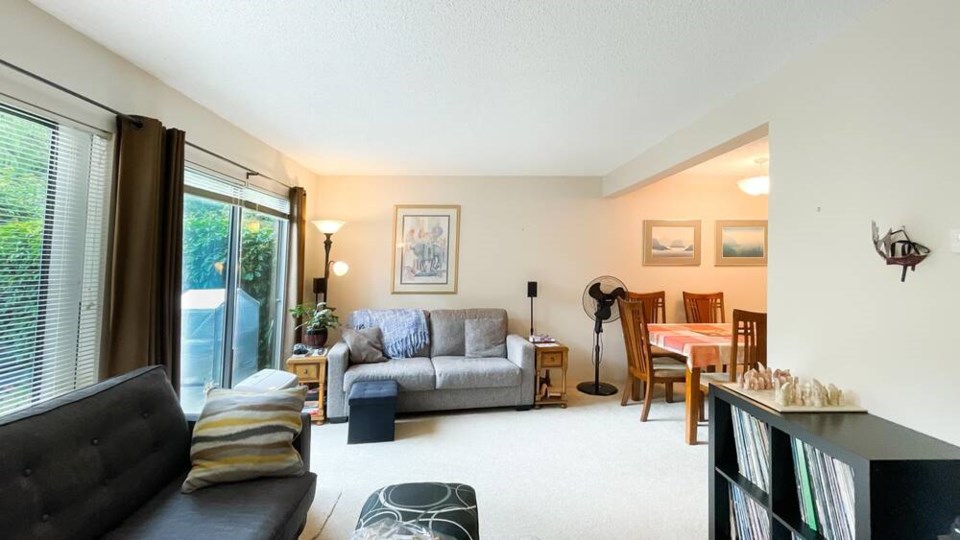 Least-expensive townhouse
The least-expensive townhouse to sell on the North Shore in November was a three-bedroom, 1,750-square-foot unit #93 in Westlynn's Mountain Estates, at 1950 Cedar Village Cres.
The 42-year-old townhouse sold for $815,000 Nov. 10 after 35 days on the market.
Features include a basement with a recreation room, a large sunny backyard patio and family-friendly neighbourhood.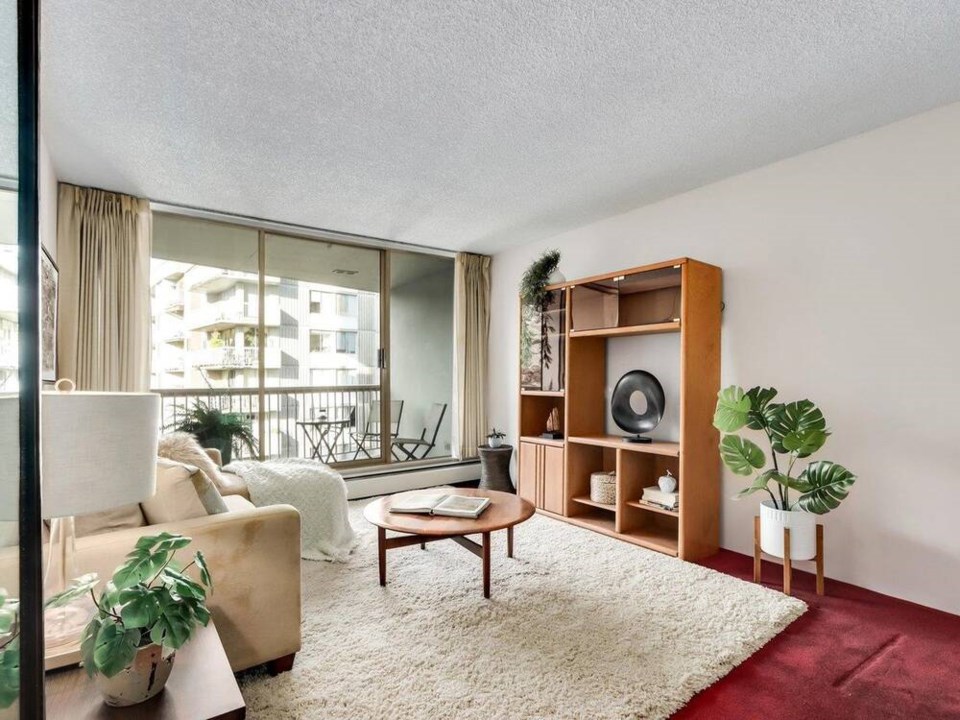 Least-expensive apartment
The cheapest deal in North Shore apartments last month was a one-bedroom, one-bathroom condo in Woodcroft Estates at 1105 – 2024 Fullerton Ave. in North Vancouver.
The 47-year-old, 780-square-foot apartment sold Nov. 1 for $445,000 after just six days on the market.
This unit is described as one of the largest one-bedroom suites in the Woodcroft complex, with possibilities of renovating a storage room into a home office.