If the real estate market in November was cool, in December it went into the deep freeze.
Traditionally, between the beginning of December and the middle of January is the slowest time for real estate sales. This year, interest rate hikes have compounded that trend, said Realtor Calvin Lindberg of West Vancouver's Angell, Hasman & Associates.
Sluggish market
"I think we're into a very sluggish sales market now,"agreed Brent Eilers of Re/Max Masters Realty. Buyers with mortgage pre-approvals at lower rates helped the real estate market limp through the earlier part of the fall, said Eilers, but now, "all those pre-approvals are gone. So we're dealing with people who have to qualify at the new rates. And there's just not a lot of people who can do that."
According to the Real Estate Board of Greater Vancouver, sales in North and West Vancouver dropped between 65 and 75 per cent between November and December. Sales of detached homes between October and December 2022 were down about 36 per cent in North Vancouver over the same time period last year. In West Vancouver, detached sales over the same three-month period were down 52 per cent year-over-year.
Foreign-buyers' ban, cooling-off period in effect
New government measures that came in Jan. 1 include the two-year foreign buyers' ban on residential property purchases and a three-day "cooling off" period for purchases, during which buyers pay a financial penalty and can back out of a property deal. But given the current market, Lindberg said, neither are likely to have much of an immediate impact.
Given all that, what were some of the houses that did sell on the North Shore in December? Glad you asked!
But first, a small confession: as several of the top sales happened just one or two days before December got underway, at the very end of November, we'll cheat a bit and include them.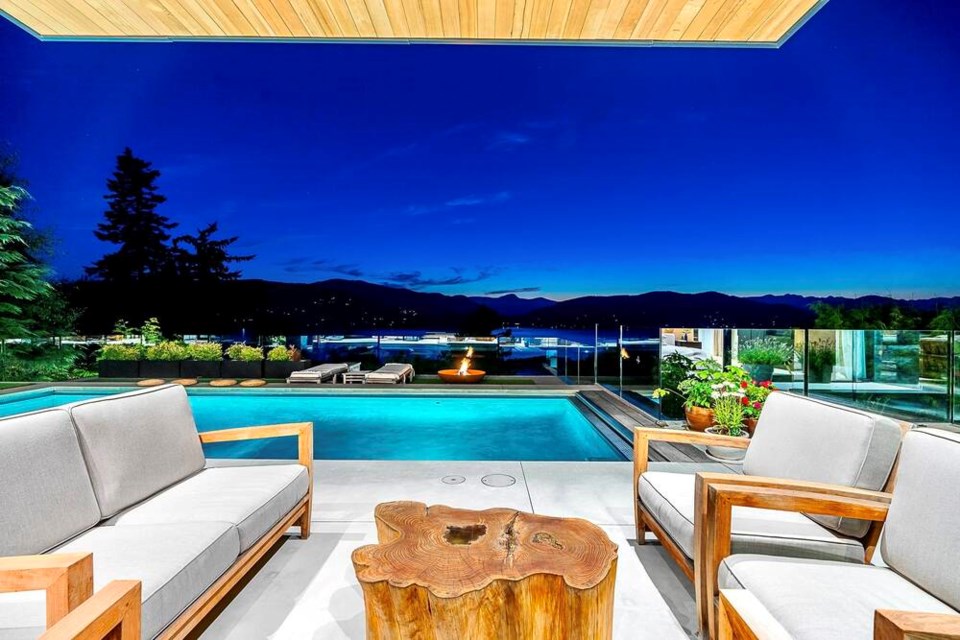 Most expensive detached house
The highest sale at the very end of November, was of a four-bedroom four-bathroom 5,000-square-foot house at 6252 Overstone Drive in West Vancouver's Gleneagles neighbourhood. The six-year-old house was sold for $6.1 million Nov. 29, by agent Jason Soprovich, after 116 days on the market. Interestingly, the property is on the same street, just four houses down, from November's previous top sale at 6210 Overstone, which went for $5.4 million, Nov. 19.
Architecturally designed by award-winning architect Fritz De Vries, the home at 6252 Overstone is perched on a private one-third-acre property with 180-degree views overlooking the ocean. Features include concrete floors, a heated driveway, a custom multi-coloured granite exterior, media centre, and entertainment patios with an outdoor gas fire pit, outdoor pool and hot tub.
The property sold for below the asking price of $6.8 million, but well above the assessed value of $4.2 million.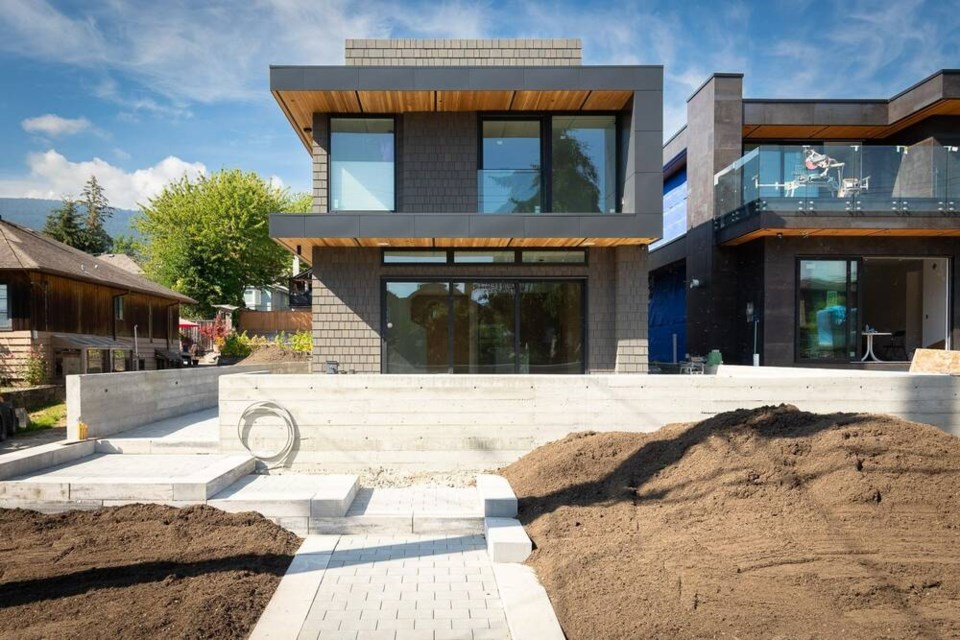 The second highest sale of last month happened just days later when a brand-new home at 1267 Duchess Ave. sold for just under $4.2 million Dec. 4, after 122 days on the market.
The three-bedroom, three-bathroom 3,000-square-foot Ambleside home is described as a modern, open-concept home featuring a rooftop patio with views of the ocean and Lions Gate Bridge.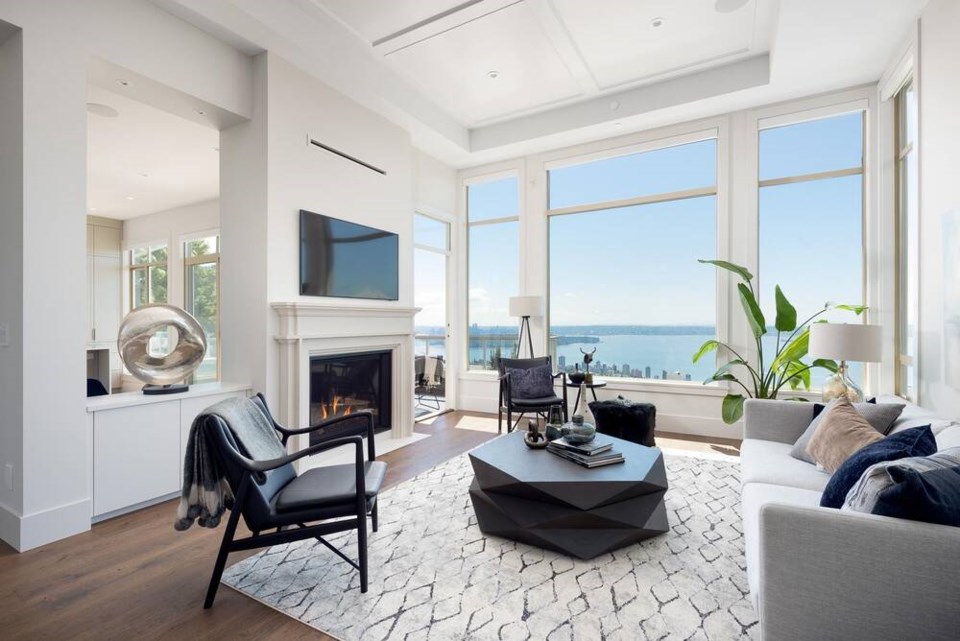 Most-expensive townhouse
The most expensive townhouse also sold at the very end of November, when a two-bedroom three-bathroom 2,400-square-foot exclusive townhouse at 2468 Varley Lane above West Vancouver's Panorama Village sold for just under $3.2 million.
The 25-year-old end unit features 12-foot ceilings, a spacious deck and private office off a gated courtyard entry as well as unobstructed city and ocean views.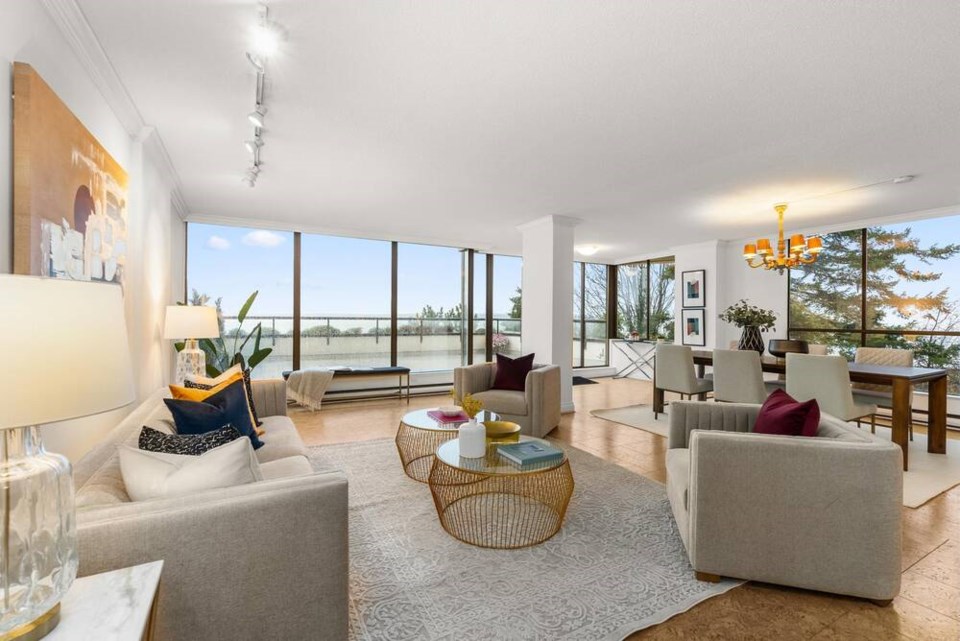 Most expensive apartment
The most expensive apartment to sell was a two-bedroom, two-bathroom 1,700-square-foot corner unit in Waterford House at 202-1972 Bellevue Ave. in West Vancouver's Ambleside neighbourhood. The waterfront apartment with an extra-large patio sold for $2.8 million Nov. 30 after 13 days on the market.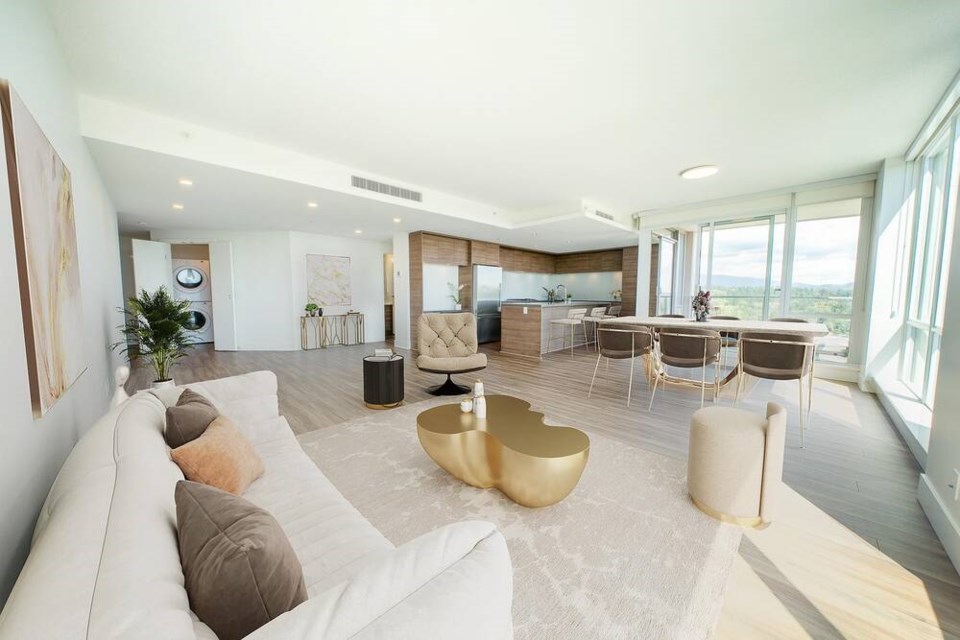 The next-highest apartment sale was of an apartment in Seylynn Village's Beacon building in North Vancouver, where a seven-year-old three-bedroom, three-bathroom 1,640-square-foot unit at 1805 – 1550 Fern St. in Lynnmour sold Dec. 16 for just under $1.5 million after 39 days on the market. A unique southeast corner floor plan and open concept equals views in every direction.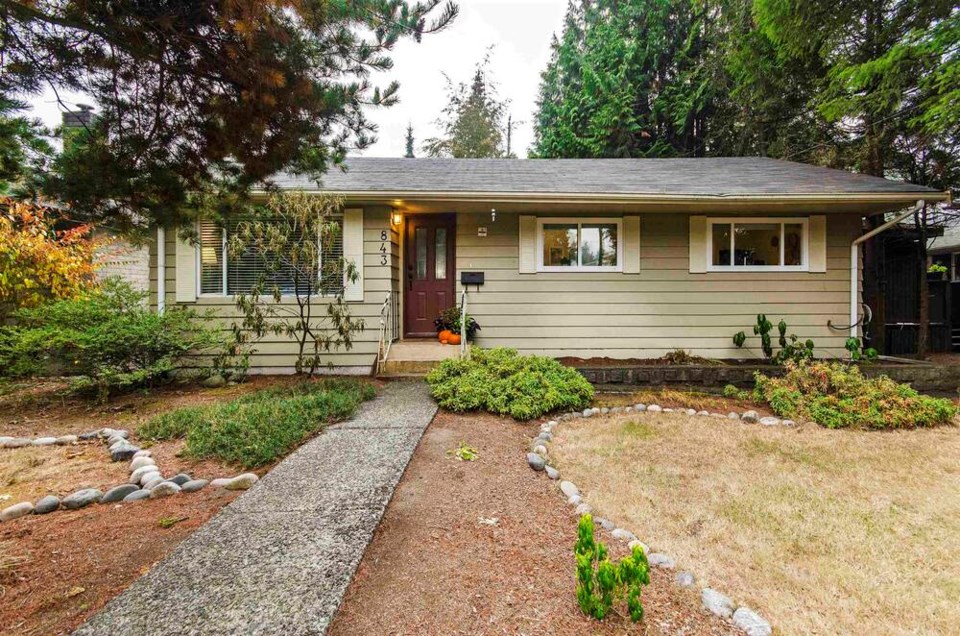 Least-expensive detached
The least-expensive detached home on the North Shore to sell last month was a three-bedroom one-bathroom 1,000-square-foot house at 843 West 21st St. in North Vancouver's Hamilton Heights which sold Dec. 4 for just under $1.5 million.
The 64-year-old home sits in a neighbourhood between Edgemont Village and Marine Drive, flanked by the McKay Creek greenbelt. A south-facing backyard with large deck and double carport are among the features.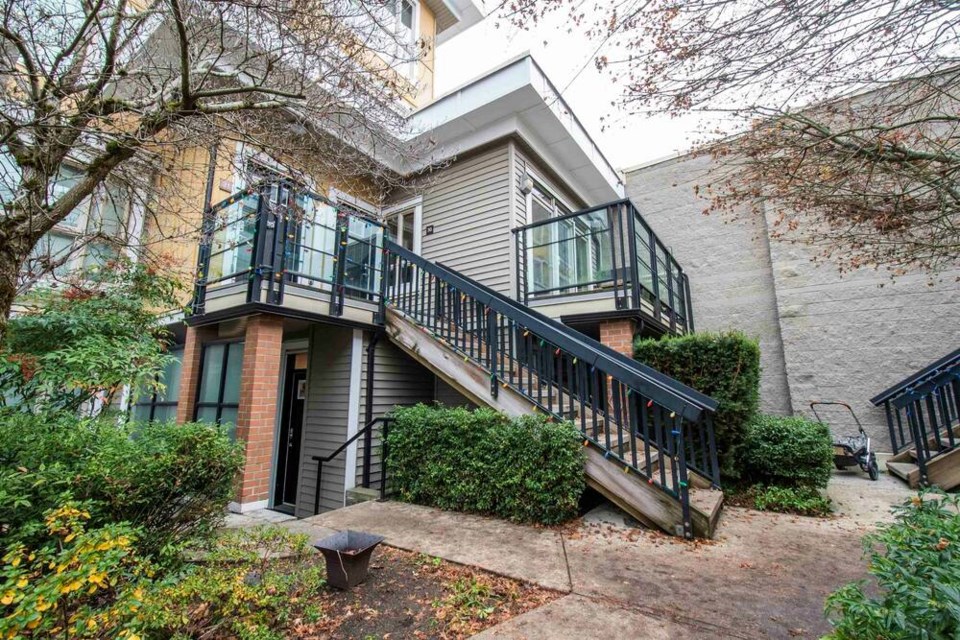 Least expensive townhouse
The least expensive townhouse sold close by, when a two-bedroom two-bathroom 860-square-foot home sold in the NOMA building at 30 – 728 West 14th St., also near Mosquito Creek, for $690,000 on Dec. 15.
The 14-year-old end-unit sold after just three days on the market. Among its features, the NOMA includes an interior courtyard, and the complex contains a gym and small play area for children. One cat or one dog is allowed, and EV charging is available.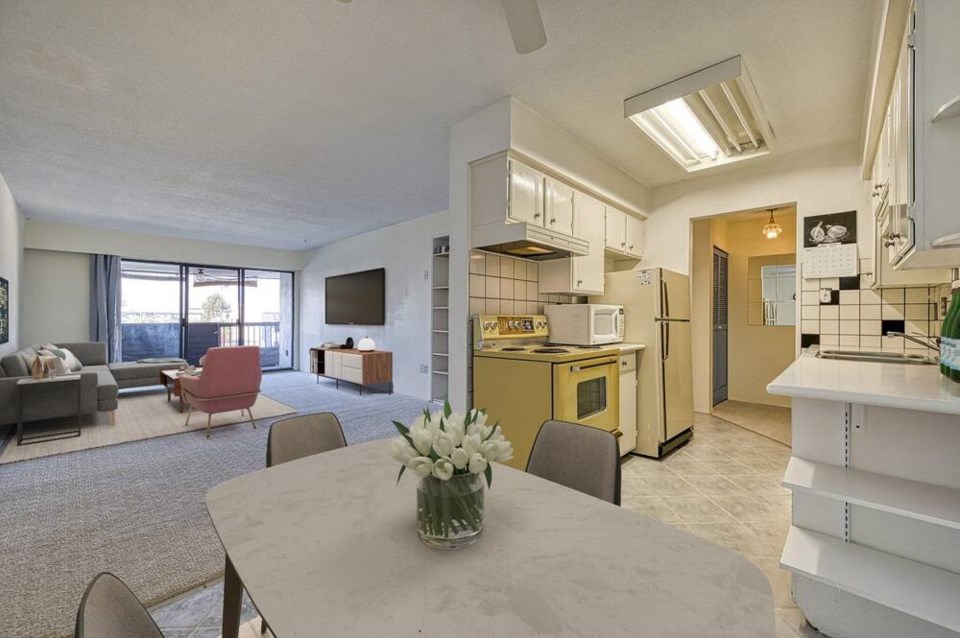 Least expensive apartment
The cheapest deal in North Shore apartments last month was an apartment at 305- 122 East 17th St. in North Vancouver in the Imperial House apartments in Central Lonsdale. The one-bedroom 49-year-old 750-square-foot apartment in "original condition" sold Dec. 8 for $402,000. Two small to medium-sized pets are permitted.