Mary-Ann Booth has been confirmed as the new mayor of the District of West Vancouver after the municipality's extremely close election results came down to a judicial recount.
Just 21 votes separated mayor-elect Booth and Mark Sager on election night.
District staff converted the Gleneagles Community Centre gym to an ad-hoc elections recount office Thursday after the courts agreed to an application from outgoing mayor Michael Smith, who had endorsed Sager in the race, and council candidate Jim Finkbeiner, who finished just 20 votes back from the last council seat.
When Judge Joanne Challenger declared the results official around 8:30 p.m. Thursday, Booth finished with 4,397 votes and Mark Sager, 4376. Both candidates picked up three extra votes during the recount and finished with the same 21-vote margin they did on election night.
"I'm great," Booth said on Friday morning. "It's been a surreal two weeks, to be honest."
Booth said she was filled with a mixture of relief and elation when results were final. The 12-hour recount was stressful but a worthy endeavour, she added.
"I actually now feel good about it. I think it was an expense but when you have a vote that's so close, I wouldn't want any doubt left in people's minds about the accuracy or validity of the count," she said.
Booth said she also came away with an appreciation for the amount of work that went into the recount.
As the recount proceeded through the day, the chief election officer pulled aside 178 ballots that were "marked in such away they were open to interpretation." After the other 11,640 ballots were recounted, the candidates and their agents, the chief electoral officer and Judge Challenger were sequestered in a separate room to hand count the sequestered ballots. Only two of those were disputed by the candidates and required Challenger to step in and adjudicate what the voters' intent was.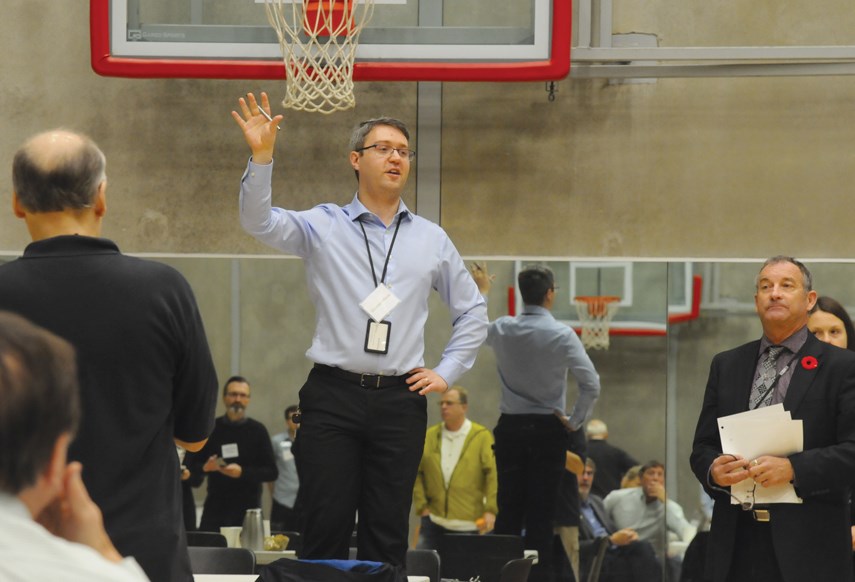 Other mayoral candidates Christine Cassidy and Rosa Jafari each picked up an additional vote in the recount.
At issue for Smith were 68 ballots that were cast but apparently didn't register a vote for any mayoral candidate. Smith argued that meant there maybe 68 people whose votes were not counted. After the recount, it was confirmed there were 60 West Van voters who left the mayoral vote bubbles blank.
The final tallies in the council race fluctuated three to four votes in either direction for individual candidates but the final make up of council, which include Craig Cameron, Peter Lambur, Nora Gambioli, Marcus Wong, Bill Soprovich and Sharon Thompson, remains unchanged.
"We are the stewards of the electoral process and we're pleased that judicial recount upheld our process," said Mark Panneton, director of legislative services for the district.
This was the first time West Vancouver has used ballots requiring voters to fill in a bubble. Voters are given the instructions three times before they cast their ballot, Panneton said.
"There is always going to be some margin of voter error as well with regards to how they mark their ballots. It's not something we can necessarily account for but we'll certainly review the process. We'll always see if there's a way we can improve going forward," he said.
While the election result are now final, Challenger did not make a decision about who should be picking up the estimated $10-$20,000 cost to run the recount. The district bore those costs up front but it will be up to the new council to decide whether the district should seek a court order requiring Smith and Finkbeiner to pick up some or all of the costs. Because it involves legal action, the decision will have to be made behind closed doors.
"I know it sounds like a lot of money but it was an important issue for the community to have this solidly put to bed. It's probably a good investment," she said.
The new council is due to be sworn in on Monday at 7 p.m.