What happened: The Canadian government on March 13 banned cruise ships with more than 500 people from docking at its ports until July.
Why this matters: The Vancouver Fraser Port Authority estimates that the cruise sector is worth $2.16 billion annually to the local economy. That includes direct and indirect spending, 13,866 jobs, $673.5 million in wages and $211.9 million in indirect business and income taxes.
Transport Minister Marc Garneau said the move is intended to slow the spread of the global COVID-19 pandemic that has so far infected 137,445 people and killed 5,088, according to Johns Hopkins Center for Systems Science and Engineering. 
B.C.'s provincial health officer Dr. Bonnie Henry had urged the federal government to delay B.C.'s cruise season, and polls show that the move is popular.
A Research Co. poll conducted March 9 to 11 found that 82 per cent of British Columbians wanted the cruise season to be delayed, while 12 per cent disagreed and six per cent were undecided.
The move is expected, however, to be a hit for the tourism and hospitality sector.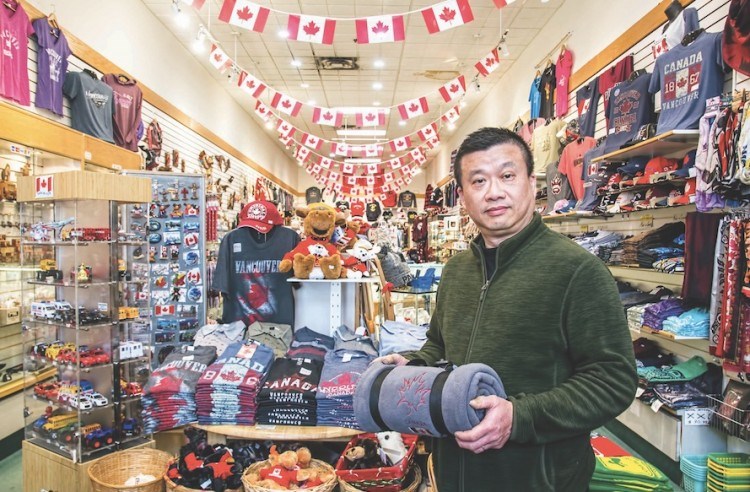 Wilson Chung has for decades worked at his parents' Grand Maple Gifts on Robson Street, providing him with a good sense of how many tourists should be popping into his souvenir store to buy Canadian flags, mugs and other mementoes at any given time of the year.
Visitor volume has plunged by more than half on many recent days, he told Business in Vancouver a few days ago on a quiet Tuesday afternoon, adding that the COVID-19 global pandemic is to blame.
"In March, usually we have a lot of students from Japan, Taiwan, Hong Kong as they have a break from college," he said. This year, that traffic is a trickle, if that.
Bulk sales have been cancelled. One local travel agent had planned to buy a large order of products and then give them as gifts to a large group that had booked a cruise.
When the people cancelled their cruise, the agent cancelled the order, Chung said.
The COVID-19 pandemic has resulted in multiple cruise ships around the world being placed under quarantine.
Cruise lines such as Princess Cruises yesterday suspended all operations, resulting in the certainty that Vancouver's cruise season, which was set to start on April 2, would at least be disrupted.
Tourism industry insiders believe that it is an extraordinary step for Ottawa to ban large cruise ships from docking at ports to slow the spread of COVID-19, but the virus has made the extraordinary commonplace, with unprecedented travel bans, quarantines and lockdowns.
Stock markets have plunged on expectations that the global economy will sputter.
Vancouver's regional economy is inextricably linked to others around the world, so the hit to the cruise sector will have repercussions across the region. 
The port authority estimates that each time a cruise ship docks in Vancouver, it generates a $3.17 million economic impact.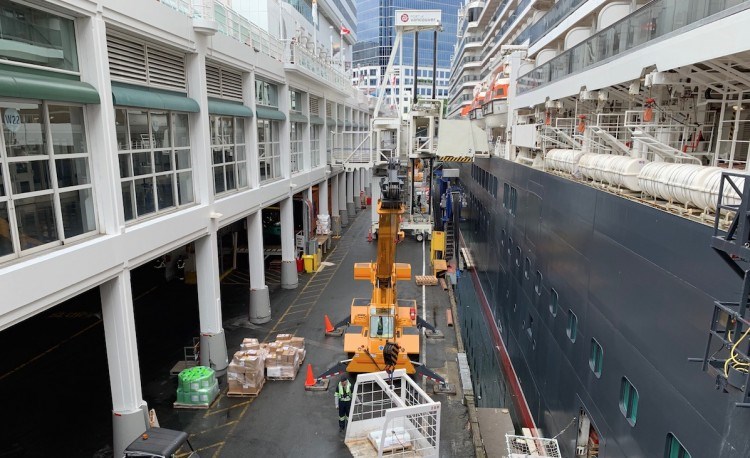 "There's fresh flowers, fresh produce – there are lots of things that are sourced here," said Donna Spalding, director of administration for the Northwest and Canada at Cruise Lines International Association.
"When small repairs are needed, they are done. The man from the photocopy company goes on board and fixes the photocopier. It's nuts to bolts."
She told BIV that her organization is taking "aggressive measures" to ensure safety, and that "unprecedented disruptions in this year's cruise season will have a significant economic impact."
Downtown Vancouver and Gastown restaurateurs are the ones most likely to falter if the cruise season is delayed, said B.C. Restaurant and Food Services Association CEO Ian Tostenson.
"It would be a real impact, no question," Tostenson said. "What does it mean? It means less wine, less food, less labour, less of everything that the restaurant is going to buy."
Any sinking of fortunes in the global cruise sector is also likely to hit the Vancouver-based subsidiary of Expedia that oversees cruise bookings.
That division in late 2017 had about 180 employees, 247 franchises and 28,000 square feet of leased office space in the Oceanic Plaza building at 1066 West Hastings St., Expedia Cruise-ShipCenters president Matthew Eichhorst told BIV at the time.
Eichhorst on March 10 said that the effect of COVID-19 on his business was "fluid," though he declined to elaborate.