Anyone headed into the North Shore backcountry this weekend needs to be prepared for a heightened risk of avalanches.
Avalanche Canada issued a warning Friday that applies to much of the province. The avalanche forecast agency blames a dry November followed by a big dump of snow at higher elevations.
"This new snow is not bonding well to the old surface that formed during the drought," the warning states.
The warning covers the South Coast region, which includes the North Shore Mountains. The alpine area is a high danger rating forecast for Friday. Below the treeline, the risk is listed as considerable. The alpine avalanche risk forecast for Saturday and Sunday is considerable. Alpine areas near Squamish are where the danger will be highest.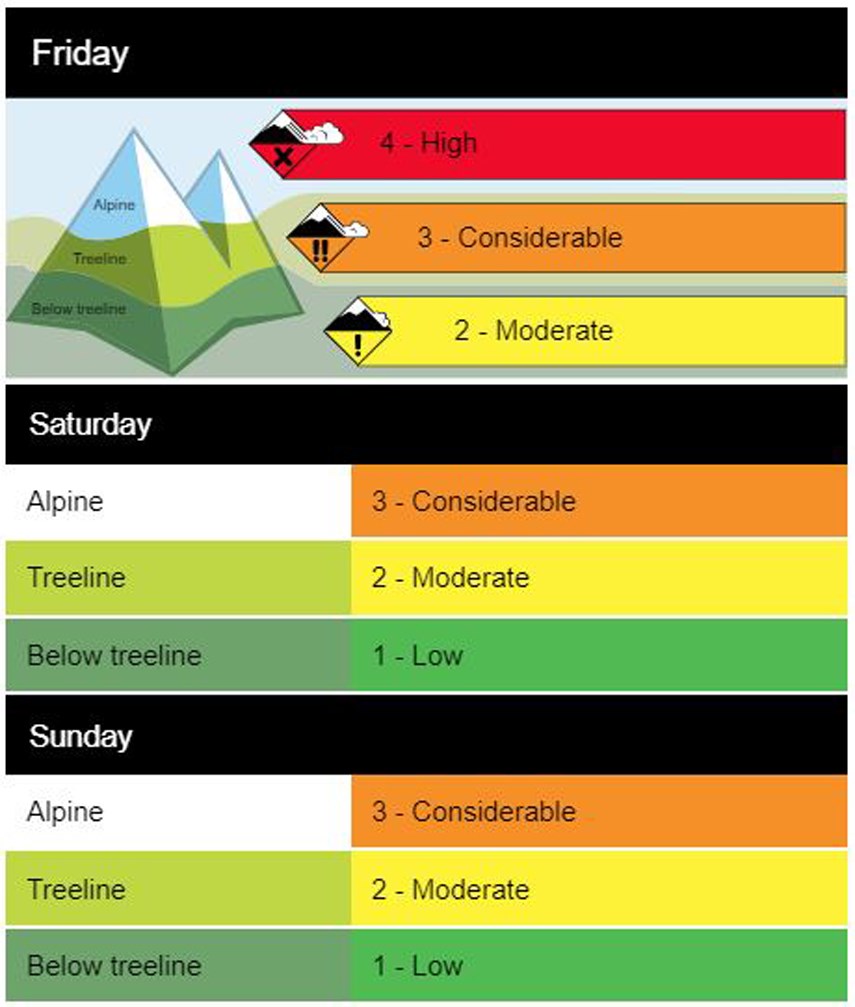 "Our main concern is that we are expecting the weather to clear on Saturday," said James Floyer, senior avalanche forecaster for Avalanche Canada. "After all this rain in the valleys, backcountry users are going to want to hit the alpine but that's where the danger is greatest. There's a very weak layer now buried anywhere between 60 and 150 centimetres. Any avalanche triggered on that layer will definitely be life threatening."
Anyone who goes into the mountains needs to be carrying essential rescue gear including a transceiver, probe and shovel – and know how to use it, Avalanche Canada says.
North Shore Rescue team leader Mike Danks said hikers also need to be prepared for other dangers the snow may be hiding.
"Any of the uncontrolled areas, obviously, are going to be very concerning at this time. What people really need to watch out for is open creek beds, and tree wells are going to be very hazardous," he said.
Danks mentioned the front face of Mount Seymour and the Howe Sound Crest trail as areas that have sections where the elevation and terrain make them higher risk.
If the temperatures drop, the snow will become "bulletproof" and very slick, Danks warned.
Updated avalanche forecasts are available at avalanche.ca.