North Vancouver has been named as the most generous city in Canada by the online crowd funding company GoFundMe.
The crowdsourcing site gave City of North Vancouver residents the honour based on the number of donations made to causes on its site by population.
North Vancouver topped the list of five most generous Canadian cities, which also included three other B.C. cities: Vancouver, Kamloops and Kelowna.
Burlington, Ont., was named the second-most generous Canadian city.
While GoFundMe didn't make public how much money had been donated in total by North Vancouver residents, "what is undeniably clear is that people want to help each other. Instead of feeling overwhelmed by news and current events, people turned to GoFundMe to offer hope to others around them," said company spokesperson Amy Williams.
Some of the largest North Vancouver fundraisers were put together to support the victims of the Lynn Valley library stabbing in March, such as the one for single mother of three Susanne Till, who suffered significant injuries, which raised over $235,000, as well as a general fund to help with the recovery costs for those affected by the tragedy, which raised over $133,000.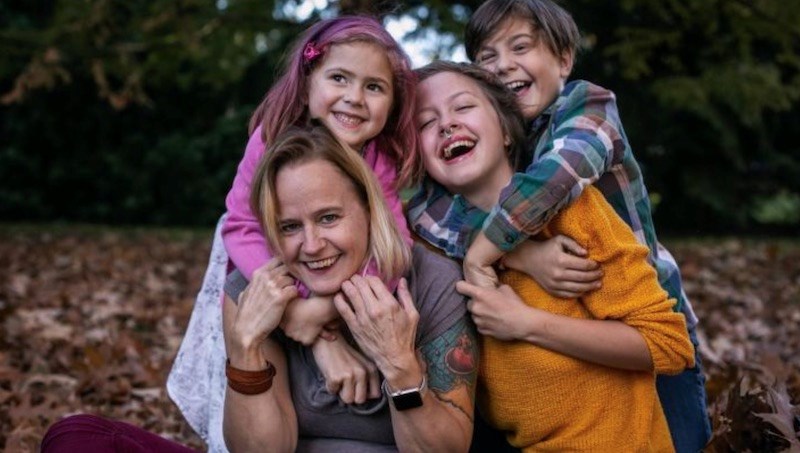 The community also came together in a significant way to help the North Vancouver family of newborn Alejandro Angel, who was diagnosed with a rare tumour only discovered in nine previous recorded cases in the world. After baby Alejandro died, his parents asked that most of the $277,000 raised be donated to Canuck Place Children's Hospice, the BC Children's Hospital Foundation and pediatric cancer research.
Marissa Heaven also turned to GoFundMe to help her father battle a rare and extremely aggressive form of triple-positive male breast cancer. Although cancer eventually took his life, knowing the community was behind him all the way was "empowering and uplifting," wrote Heaven after her dad's death. "We are so grateful to all of you."
GoFundMe supporters also rallied to help the young family of Josh Cinnamon who died of a brain tumour soon after experiencing unusual symptoms while cross-country skiing at Cypress Mountain.
Some other inspiring moments worth noting in the past two years include pharmacist David Wong's efforts that raised $10,000 to buy N95 masks for nurses at Lynn Valley Care Centre and Lions Gate Hospital. Eleven North Vancouver kids aged five-11 from Sherwood Park Elementary also used the site to raise over $3,700 for the Indian Residential School Survivor Society by biking, walking, swimming or skating 215 kilometres each.
The young swimmers of the North Shore Winter Club's Marlins Swim Club also raised $4,200 when they swam an "(Almost) 24-Hour Relay" to help pay for new equipment and swimming gear.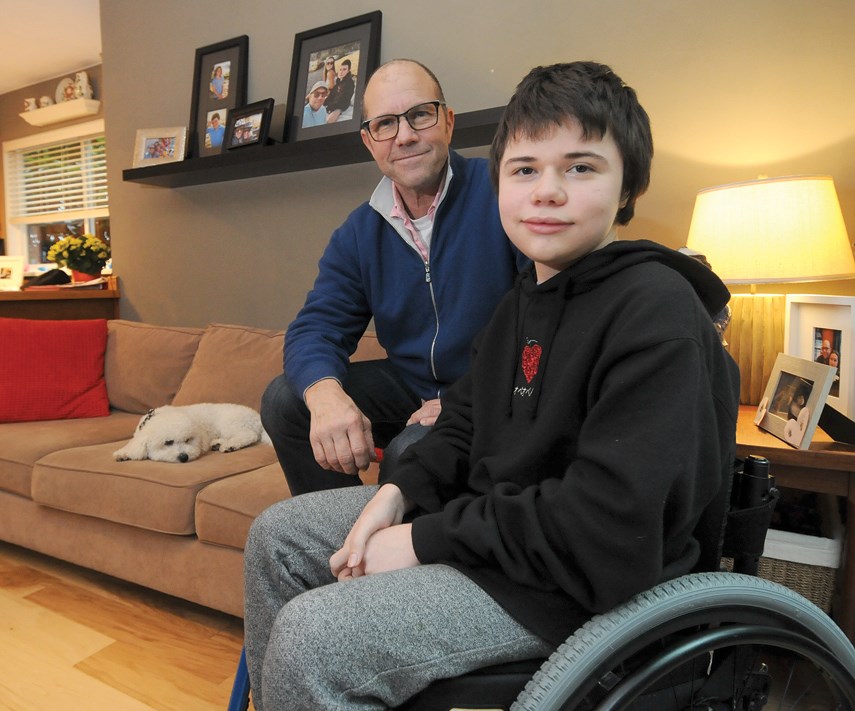 More recently, the family of North Vancouver teen Skyler Stringer, who has muscular dystrophy, has been gratefully receiving donations to help them make his home more wheelchair accessible. The crowdfunding site has also set up a hub page for verified campaigns to support victims of recent B.C. flooding.
"This year has tested our humanity in ways most of us have probably never experienced before, and we've seen Canadians and specifically people in North Vancouver and British Columbia rally around each other to provide such incredible support for loved ones, local businesses and organizations, and even strangers who really need it," said Williams.
Since 2010, GoFundMe has raised about $15 billion from over 200 million donations.