A political rematch is shaping up in the North Vancouver riding.
Former two-term Conservative MP Andrew Saxton has been nominated to run again after being defeated by Liberal incumbent Jonathan Wilkinson in 2015.
Following his defeat in the 2015 election, Saxton has worked in real estate development and investment as CEO of King George Financial Corp.
Saxton said he had no plans to run in the next federal election but that changed within the last six months.
"I'm very concerned at the direction that our country's going in and things are deteriorating rapidly," he said. "I just decided I'm so concerned at what's going on, I'm determined to bring back responsible government to Ottawa and to do that, we need to also bring back a Conservative member of Parliament to North Vancouver."
Specifically, Saxton targeted the growing federal debt, which he characterized as being unfair to future generations, the Liberals' failure to get the Trans Mountain pipeline built and the governing party being too permissive of people making illegal border crossings to claim refugee status.
"We're here to help refugees who are seriously in peril – not ones who are walking across the border from one of the wealthiest countries in the world," he said.
On the doorstep, Saxton said you can expect to hear him campaigning on seniors issues, including making sure the guaranteed income supplement keeps up with the cost of living. For younger North Vancouverites, Saxton said he wants to see educational reforms that make graduates job-ready.
"I'm in favour of an apprenticeship program similar to what they have in Europe," he said. "Where young people have an alternative to university and to student debt."
That was also one of Saxton's key platform pieces when he launched his unsuccessful leadership campaign for the Conservatives in 2016.
On affordable housing, Saxton said the federal government must return to having a role in making sure rental units get built.
"You need to give incentives to builders to build more affordable housing. We haven't had a significant increase in rental stock since the 1970s," he said.
Saxton pointed to his record as an MP of delivering federal funding for the Nat and Flora Bosa Centre for Film and Animation at Capilano University, a new SeaBus and the Lower Lynn interchange project. Now he said he'd lobby for funding for SkyTrain to the North Shore.
Also on the North Vancouver ballot, the Green Party has nominated former journalist George Orr to run in the riding and the NDP has put forward Justine Bell.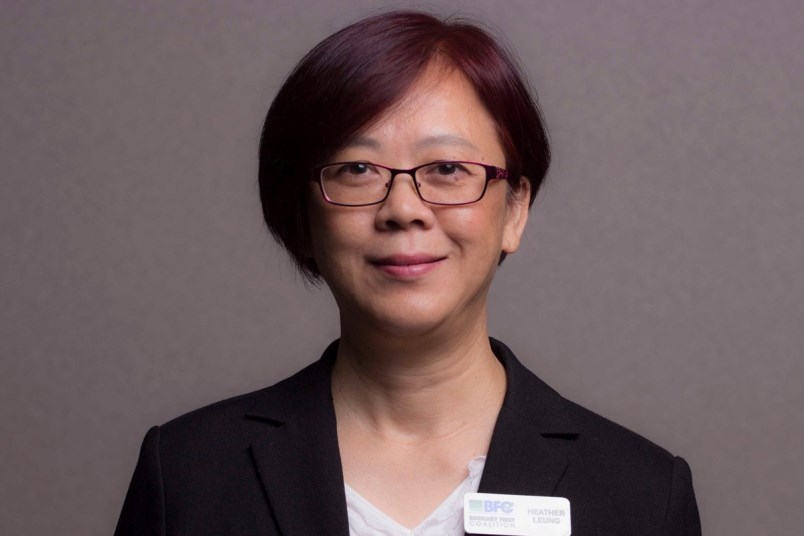 The Burnaby North-Seymour Conservatives, meanwhile, have nominated Heather Leung to challenge for the seat. Leung's previous political experience included running for city council with the Burnaby First party in 2018. In 2011, she was the spokeswoman for Parents Voice, a political party formed to oppose a Burnaby school board policy designed to prevent discrimination against gay, lesbian and queer staff and students in Burnaby schools. Leung did not respond to North Shore News' requests for an interview.
Leung will be on the ballot with incumbent Liberal Terry Beech, NDP veteran Svend Robinson and Green Party challenger Amita Kuttner.