The rain did little to deter protesters on Sunday afternoon, as throngs gathered in their hundreds to commemorate the passengers of downed Ukrainian International Airlines Flight 752.
A sea of people bearing umbrellas, pre-revolutionary Iranian flags and placards emblazoned with powerful messages paraded from Rey Sargent Park to The Shipyards, the pattering of rain drowned out by booming chants of "Justice for PS752" and "Islamic institution stop execution."
Upon culmination at Shipyards Square, families of the victims took to the stage to pay homage to lost loved ones. Each holding up a picture, they declared their relative's name and age to the tearful crowd.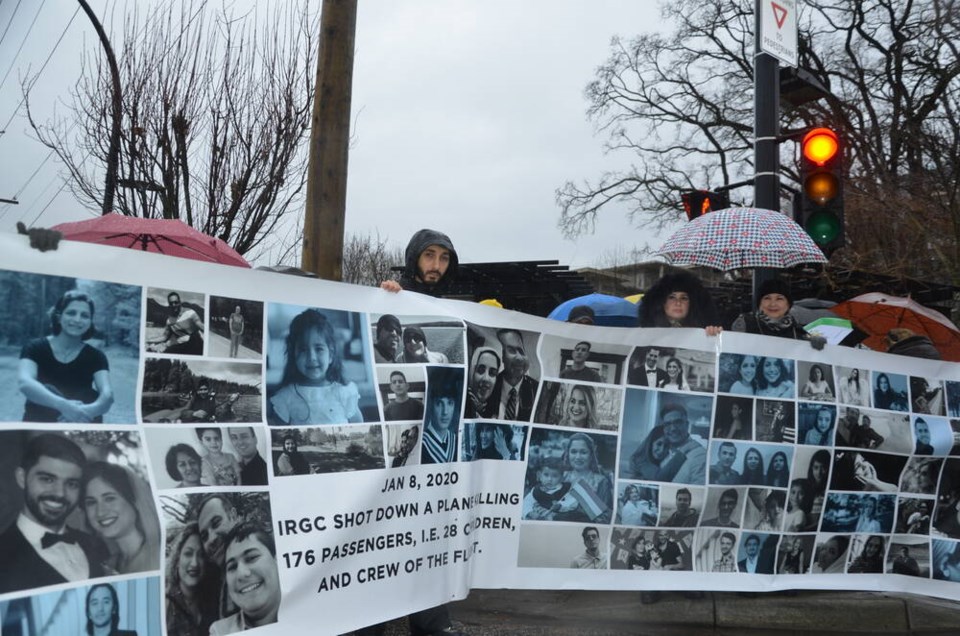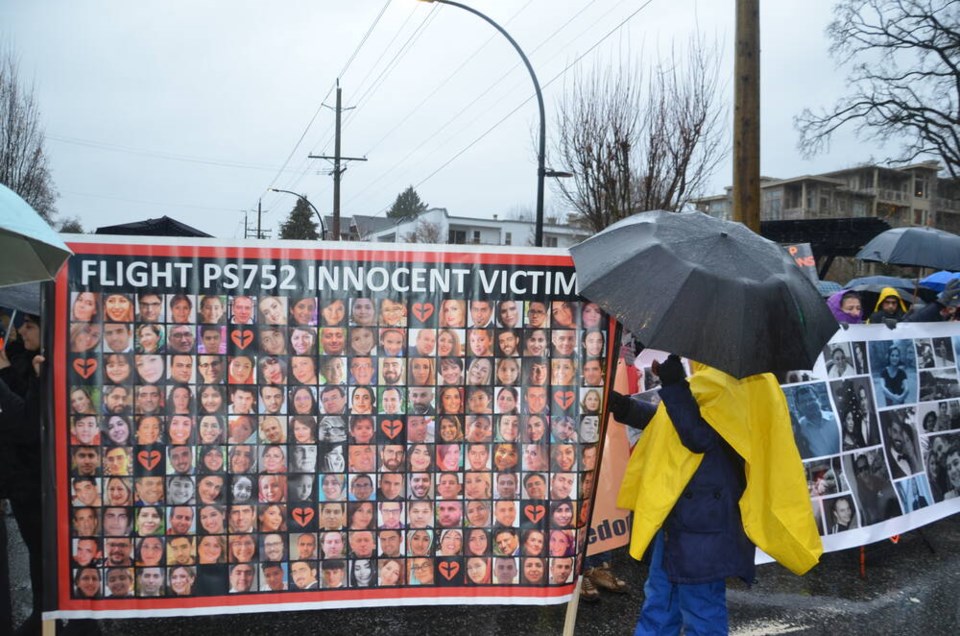 The event began at 4 p.m., with speeches from local council members and an announcement from Premier David Eby; the province will provide $100,000 in funding to the City of North Vancouver to establish a memorial for victims of the crash.
"It's definitely amazing to have something that will keep their memory alive for a long time, so nobody forgets about this crime that the Islamic regime did to the people of Iran and Canada," said Arman Abtahi, member of international non-profit The Association of Families of Flight PS752 Victims, and organizer of the event.
Abtahi, whose brother was on board Flight PS752, said he was feeling "really emotional" after seeing such a large mass of people gather to pay their respects.
"It's pouring and yet a huge crowd has come along to this campaign, it's amazing," he said.
"When I see that people are supporting this campaign in support of families and the revolution in Iran, my hopes are high. I'm glad that we have this community here."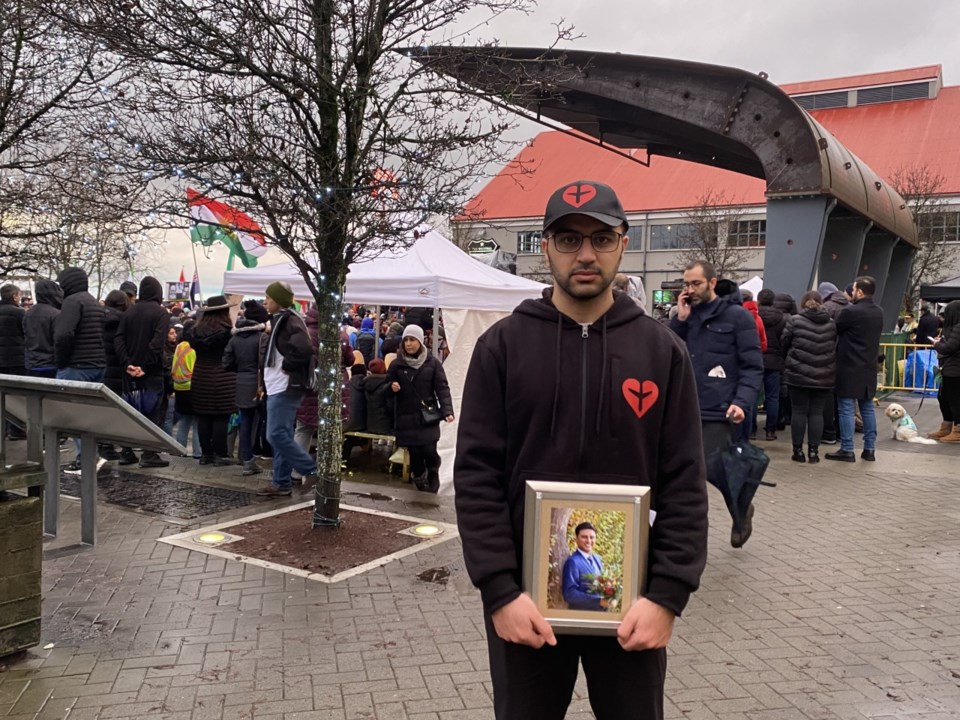 Prior to the march, Eby released a statement acknowledging the National Day of Remembrance for Victims and those who had suffered at the hands of the crash.
"Several of the victims came from British Columbia. They left behind friends, family and an everlasting legacy of positive contributions to their communities and our province," he said.
"We join their loved ones in mourning them on this solemn day of pain, sorrow and grief."
Eby said the destruction of Flight 752 marked the largest loss of Canadian lives in an air disaster since 1985, when 280 Canadians died after a bomb exploded on Air India Flight 182 en route from Toronto to London.
"Our outrage at the attack on Flight 752 is undiminished by the passing years. We again condemn this horrific act and stand with the victims' families in demanding justice," he said.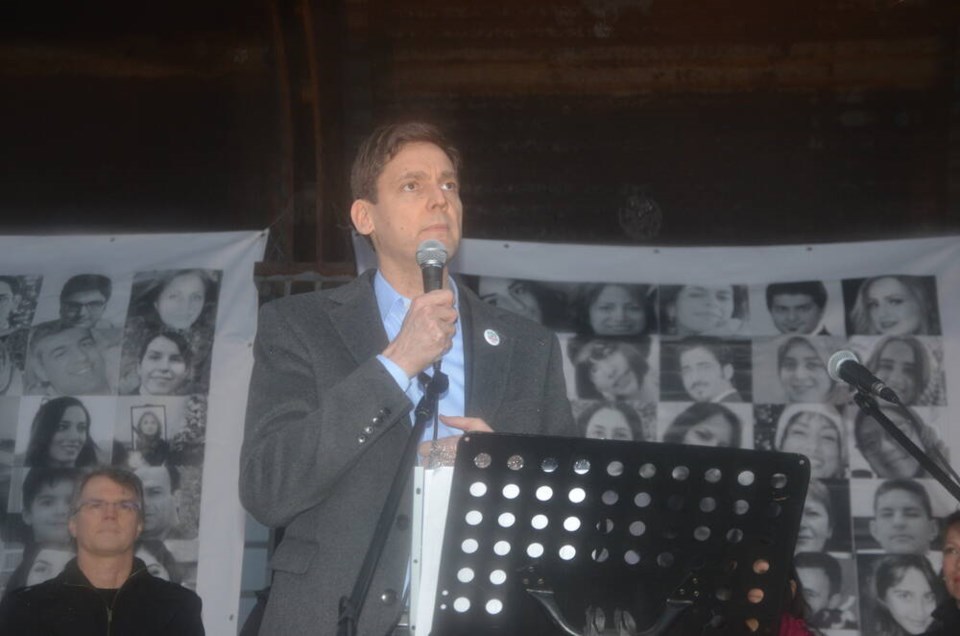 The protest marked three years to the day since Iran's Islamic Revolutionary Guard Corps shot down Flight 752 shortly after takeoff in Tehran, killing 55 Canadians and 30 permanent residents.
Among those to fall victim to the attack were North Vancouver residents Faye Kazerani, Firouzeh Madani, Fatemeh Pasavand, Delaram Dadashnejad, Ayeshe Pourghaderi, Daniel Saket and Naser Pourshabanoshibi.
MLA Bowinn Ma, who paid her respects on stage alongside City of North Vancouver mayor Linda Buchanan and Coun. Shervin Shahriari, said council had been working with Eby's office for "over a year" to get the ball rolling on the erection of a memorial.
Ma said the memorial, which will "honour the victims of the flight and the broader Iranian-Canadian diaspora," is still in its beginning stages, with the city still to determine a location and an artist suitable for the task.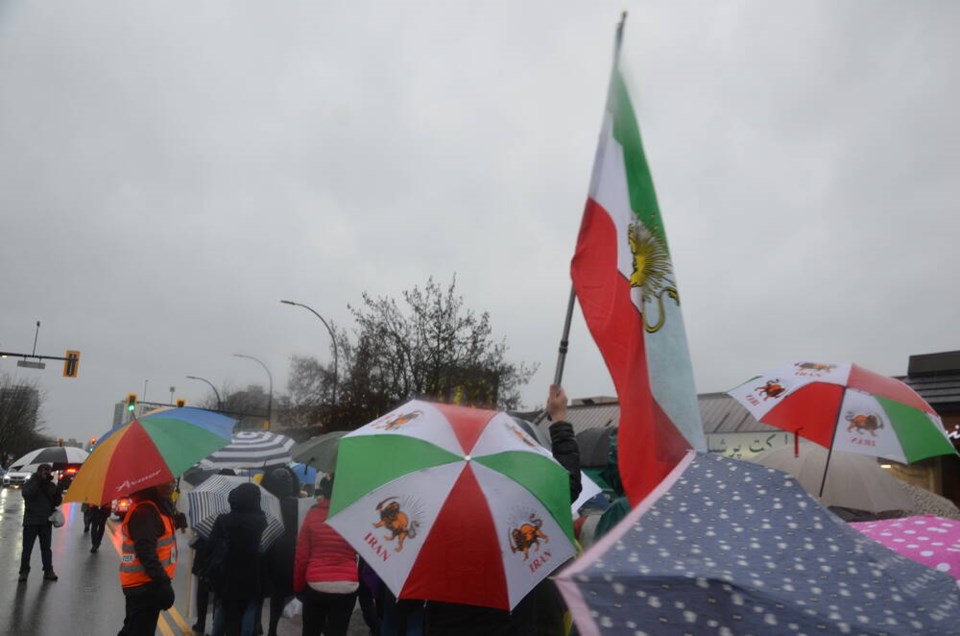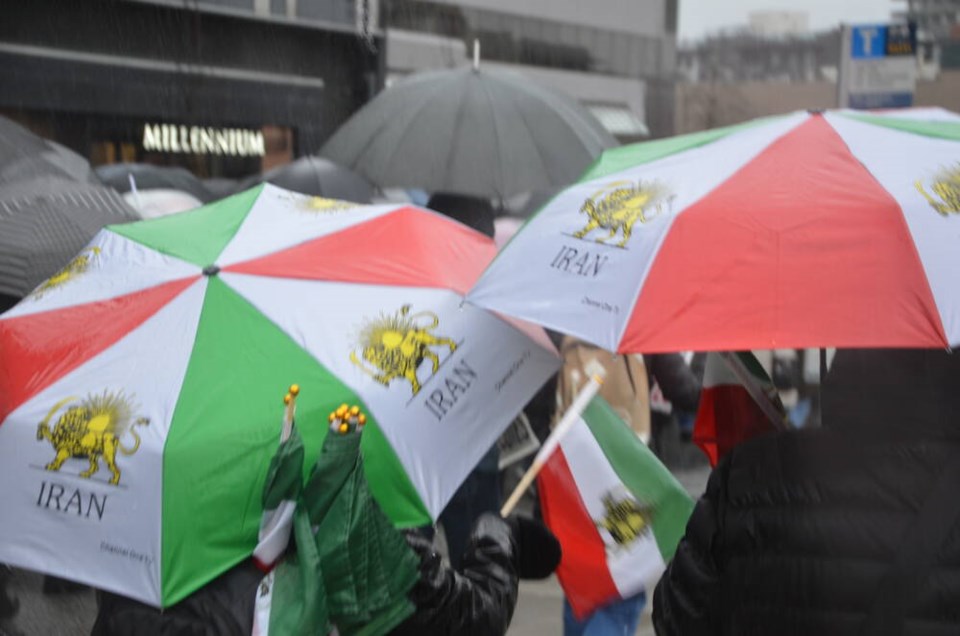 While the event was centralized around the third anniversary of the downing, Ma said the rally occurs in the context of the broader, Women, Life, Freedom movement initiated by the death of Mahsa Amini.
"The Iranian community all over the globe has been through so much, and it has been felt acutely here in Canada, in particular here in North Vancouver, where so many of those community members have chosen to make their home," she said.
"That's what makes today's anniversary particularly significant. It's not just about that flight, but a wider problem of the oppressive authoritative nature of the Iranian regime."
With "women, life, freedom" and "stop executions in Iran" among some of the slogans adorning signs on Sunday, it was evident the sentiment expressed by Ma was one felt by all those in the crowd.
North Vancouver woman Abby Golidoux, who was born and raised in Iran, said the march should draw attention to the recent execution of two protesters by the Iranian regime just as much as it should the plight of Mahsa Amini and Flight 752.
"People have always had and will continue to have this pain in their chest, but have never had an open environment to discuss it," she said.
"We don't have this back home in Iran, where people can voice their opinions against the regime – they will get condemned, they might even get killed."
"With this march they have found a platform to voice their concern."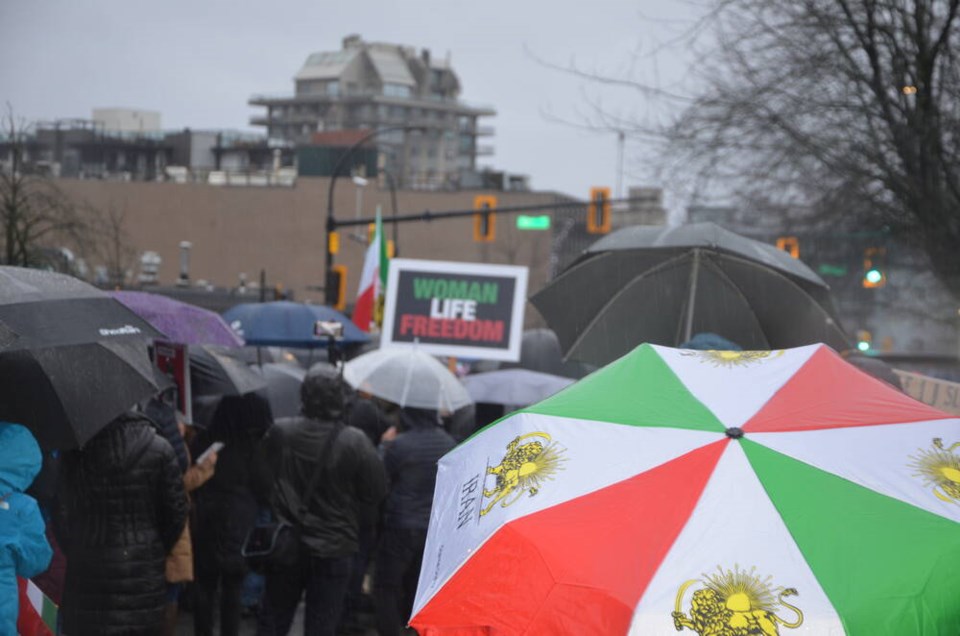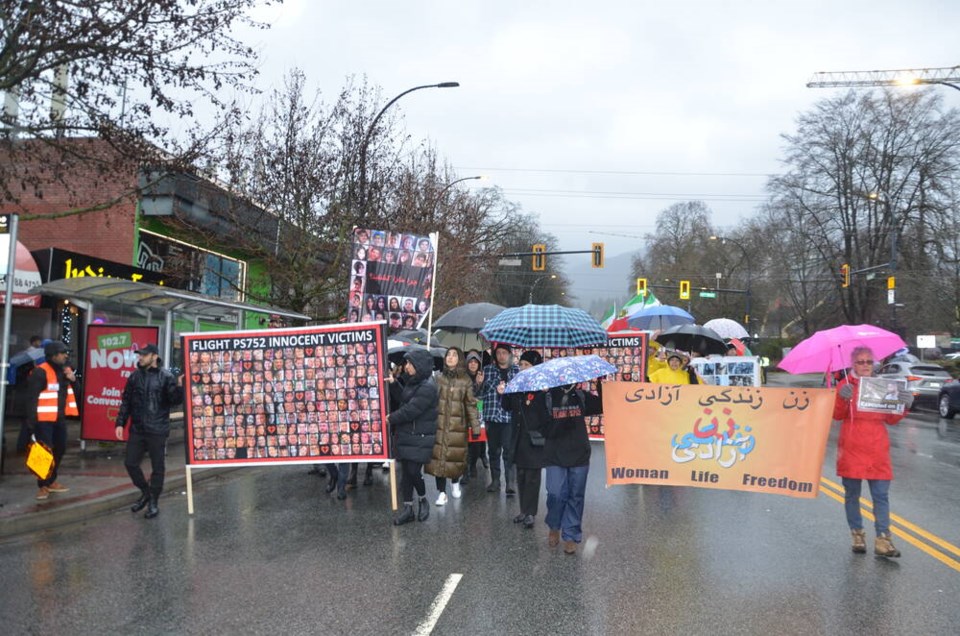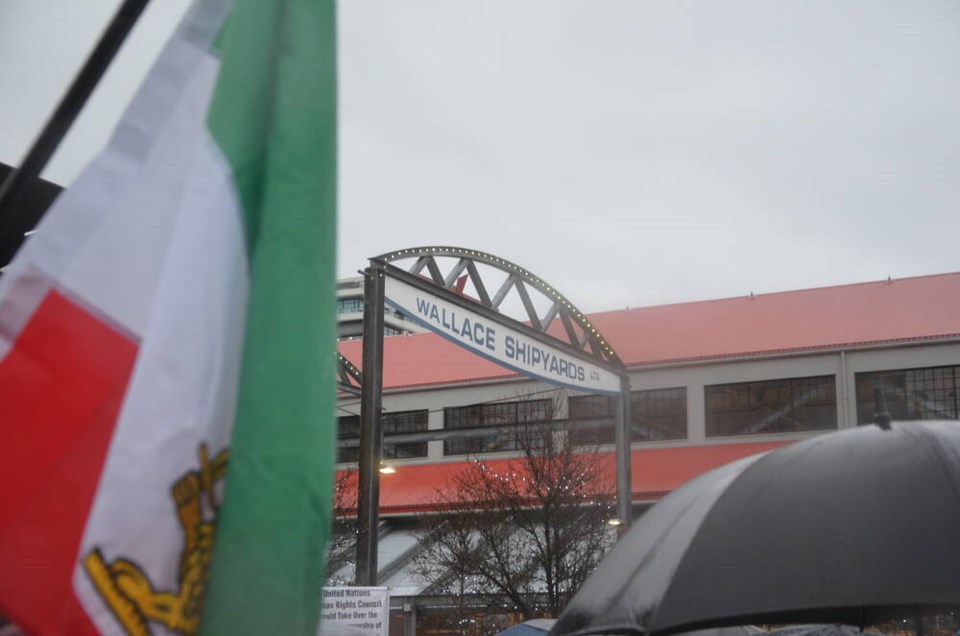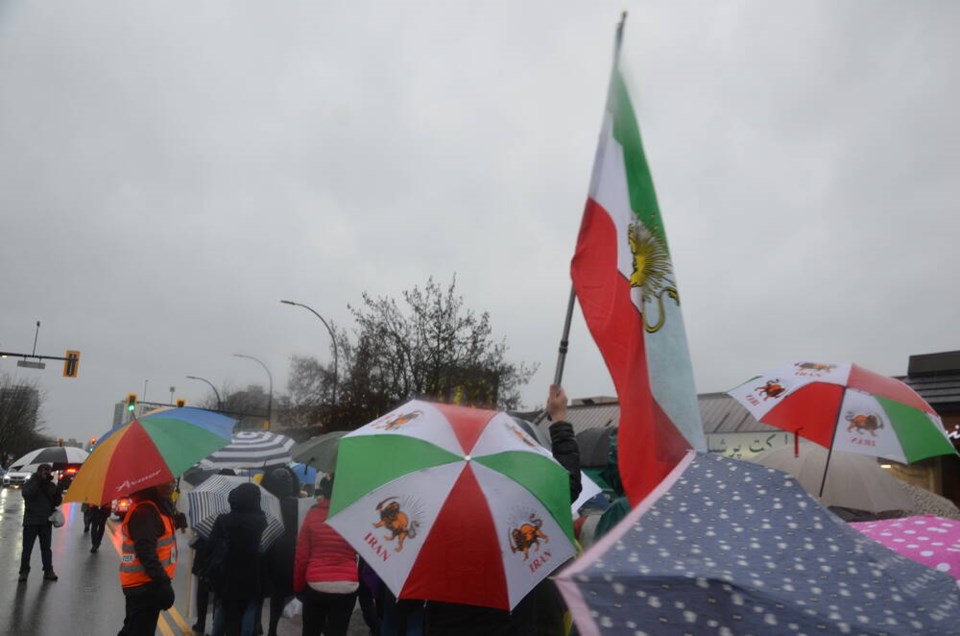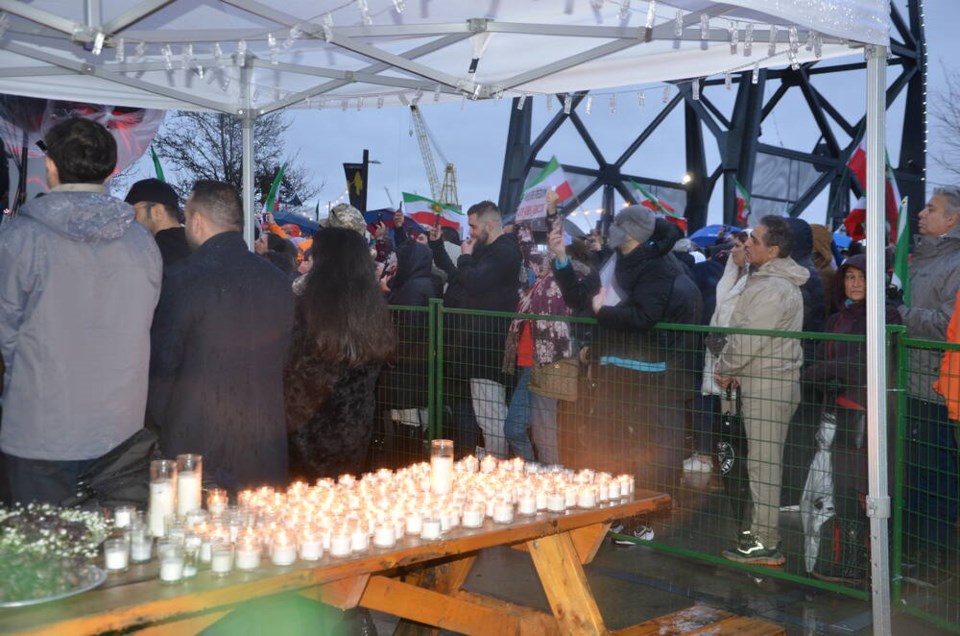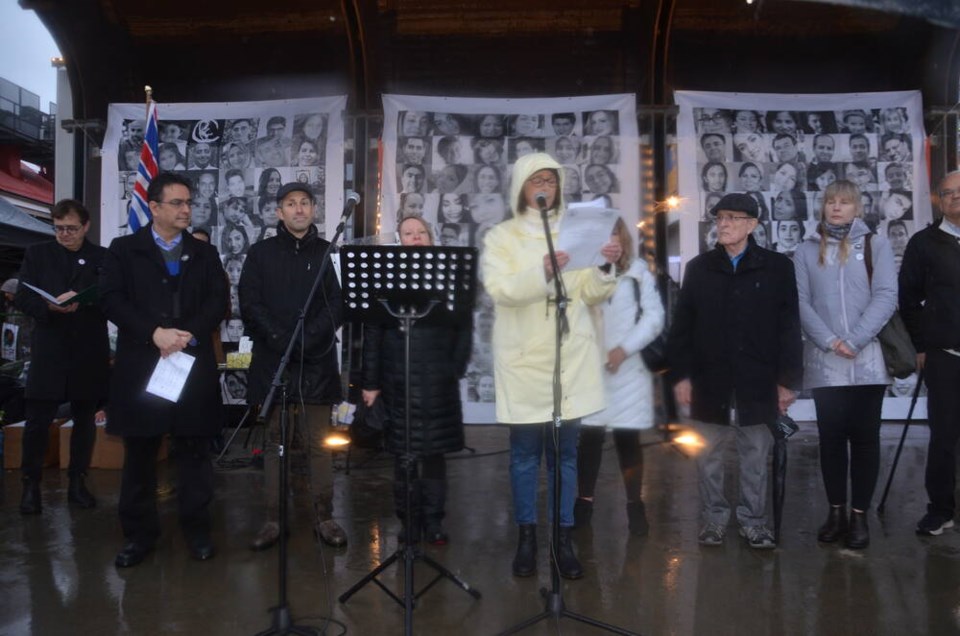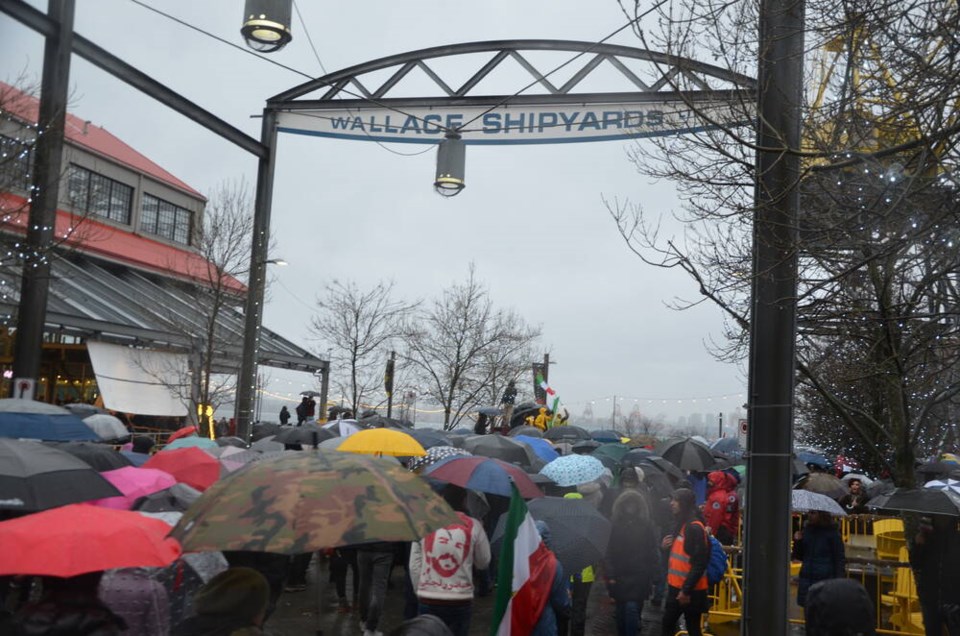 Mina Kerr-Lazenby is the North Shore News' Indigenous and civic affairs reporter. This reporting beat is made possible by the Local Journalism Initiative.