NOTE: This story has been updated. For the latest edition, click here.
Crews are battling a wildfire in the forests above Horseshoe Bay.
People first noticed the smoke coming from the Whyte Lake area and started calling 911 around 8 p.m. Wednesday.
"We received over 100 calls reporting the fire," said West Vancouver assistant fire chief Jeff Bush. "It's grown overnight from one hectare to three hectares so it's very aggressive fire activity."
The fire is being fought by West Vancouver municipal crews on the ground and by Metro Vancouver firefighters from the air.
There are no buildings at risk but the authorities have closed all the trails in the area including the Baden Powell and the Black Mountain Trail.
"It's pretty big. I'm right under it right now. It's going pretty good," Bush said. "If we get wind to the south, that's going to be quite a challenge for us."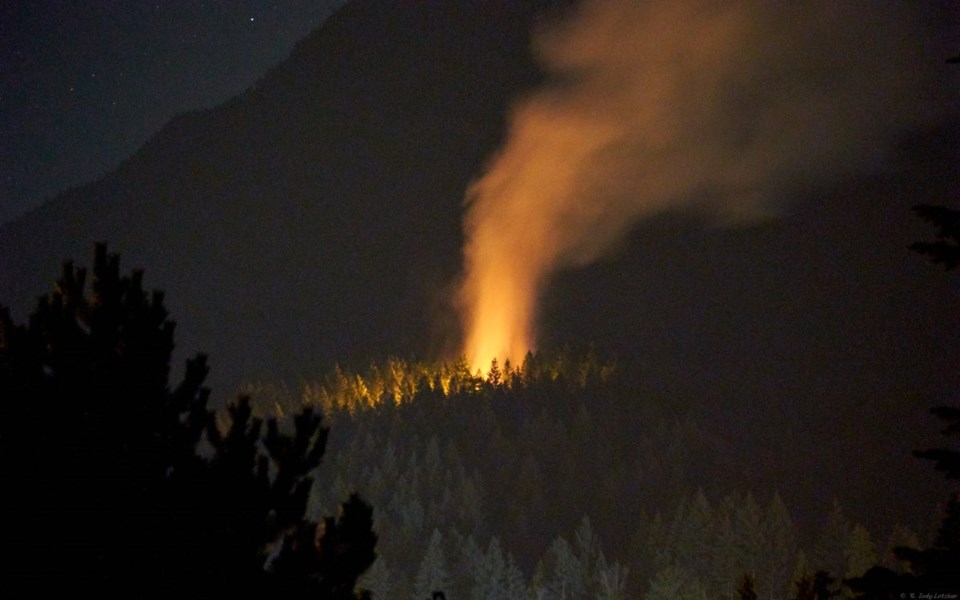 Firefighters don't know the exact cause of the blaze yet but Bush said it was most certainly caused be human activity. On Wednesday, the fire risk for the region was elevated from high to extreme.
"Whether it's camp fire or whether it's someone walking the traill and tossing a cigarette, that we won't know a while," he said.
There were no people on the scene when crews arrived.
Some photos from the wildfire in West Van #bcwildfire pic.twitter.com/1WHyhLq2sx

— MVRD Emergency Services (@metrovanemerg) August 9, 2018