Former City of North Vancouver councillor Bob Fearnley has died in an overnight house fire in North Vancouver's Delbrook neighbourhood, alongside his daughter, Gayle.
Police and firefighters were called to a blaze at a home on the 4000 block of Delbrook Avenue around 3:20 a.m Thursday morning.
North Vancouver RCMP said several residents of the home were able to escape before the residence became fully engulfed, however, a search of the structure after the fire was extinguished found the remains of two people.
Online posts from family and friends have confirmed it was Fearnley and his daughter killed in the blaze.
Former mayor of the City of North Vancouver Darrell Mussatto said Fearnley's death would be "a huge loss" to the local community.
"He was a very hardworking, dedicated councillor," he said. "He was very active even after [serving on council], he went to a lot of events, he was on a number of boards, and he always did what he felt was right for the community. He really wanted the best for North Vancouver and the city and all his residents. He gave an awful lot."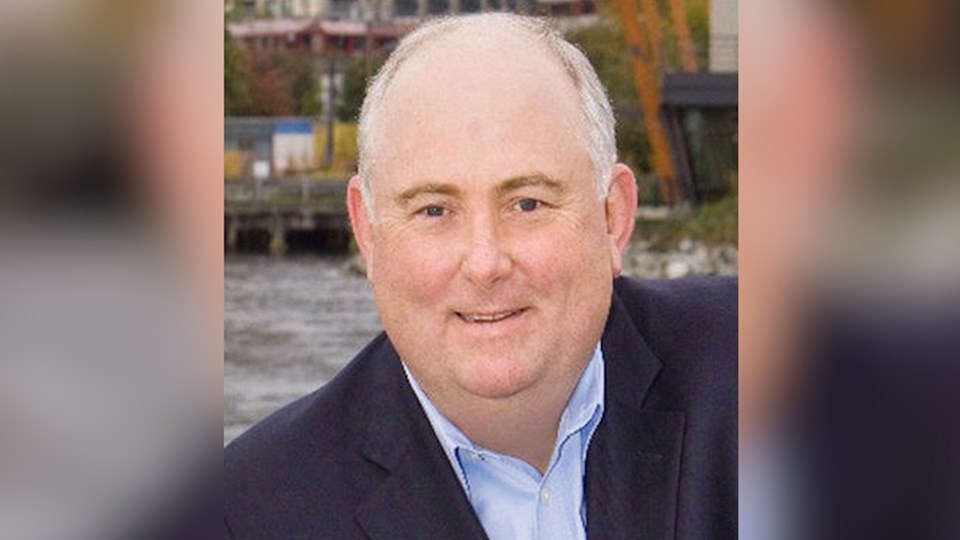 Fearnley, who retired in 2013, had served alongside Mussatto during his 15 years as councillor for the City of North Vancouver. Throughout his retirement he continued to funnel his efforts into local projects, including an unsuccessful run for council in 2018.
He will be remembered as "a builder, and a positive person," Mussatto said.
"It's really sad to see it all end this way. It's such a tragic loss," he said.
City of North Vancouver Mayor Linda Buchanan said she was "incredibly saddened" to learn of the death of Fearnley and his daughter.
Flags across the City will fly at half-mast in recognition and remembrance, she said.
"Bob was an active member of our community and dedicated many years to public service, having served on city council from 1996 to 2011," said Buchanan.
"On behalf of council I want to extend my deepest condolences to the friends and families across the North Shore who are grieving this tragic loss."
Fearnley leaves behind wife Via Fearnley, who also ran for council in 2018, and a son.
Among an outpouring of tributes posted online on Thursday afternoon was a post mourning the loss of Fearnley's daughter, Gayle, by her uncle Douglas Crampton.
"In memory of my niece Gayle Fearnley who passed away this morning in a home house fire," he said. "So sad! RIP! Gayle! Love Uncle Doug!"
In a release Thursday morning, Const. Mansoor Sahak, North Vancouver RCMP spokesperson, said they were in the very early stages of the investigation, and "RCMP investigators will be working closely with the DNVFRS to determine the cause of the fire."
Later in the morning at a press conference, assistant fire chief Scott Fergusson described an intense scene when the first crews arrived at the Fearnley home. About half of the house was fully engulfed in flames and hydro lines were arcing dangerously. Both cars in the driveway were on fire, one of which exploded while crews were preparing to enter the home, he said.
"Because of the heavy fire load, we were not able to make entry until we were able to knock the flames back and of course we made entry as soon as we safely could," said Fergusson. "This is a bad one. Any time you have a fatality, it's going to be a bad one."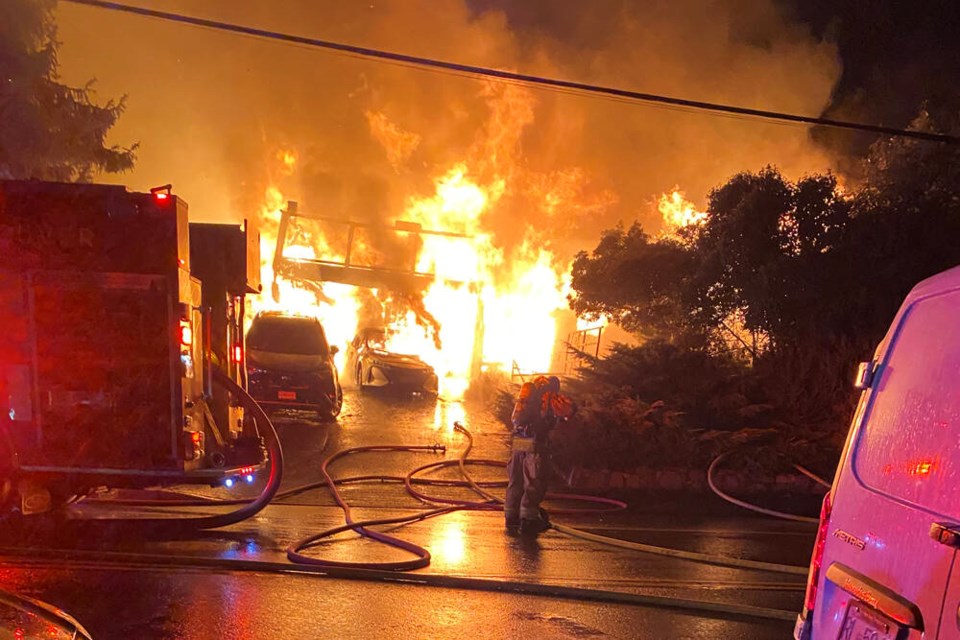 The fire drew a large response including 27 crew members and additional trucks from North Vancouver City Fire Department.
"They were able to take offensive actions to work to extinguish the structure and unfortunately, we were unable to alter the outcome that we've encountered today with the two fatalities," said fire Chief Brian Hutchinson.
Fergusson described the damage to the building as "severe."
"More than half of the house is fire damaged and the rest is smoke and water damaged," he said.
Most of the fire damage was done to the south side of the house where the garage and porch are, he added.
Neighbour Ramin Haghihi said he woke up to the sound of possibly 10 explosions. He described the flames as reaching six metres into the sky.
"Honestly, I was afraid and went back to the house," he said.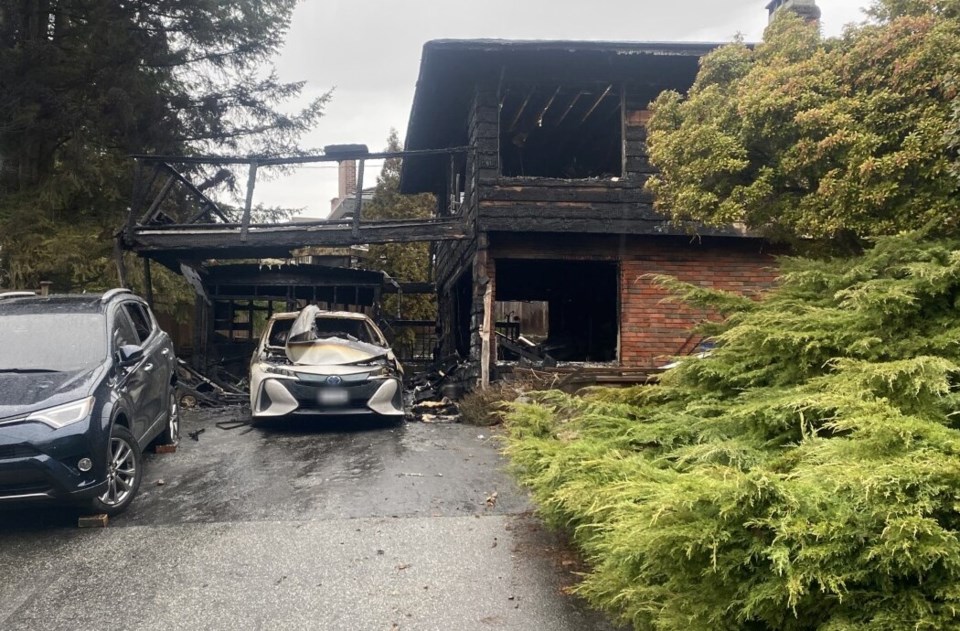 Violet McAllister, who lives opposite the home, was made aware of the blaze when she woke up to sirens in the night.
"I opened my eyes and I just saw red lights. I looked out my window and there were just all these cars and smoke billowing out of their roof," she said.
McAllister said she didn't know her neighbours well, but knew they were "fairly new" to the area and had lived within the home for less than a year.
Neighbour Tabason Shahbazi, who witnessed "large flames" after waking up to "an explosion," said the news of the deaths was "devastating" and will have an effect on the community.
"We were very frightened and we are just so sad. We are thinking about making our house more safe now," she said.
The survivors were taken to Lions Gate Hospital for treatment. The North Vancouver RCMP victim services and North Shore Emergency Management are engaged and providing assistance to the family.