It was halfway through his first week as a teacher at Delbrook secondary school when Don Fraser received a phone call, telling him he was not going back.
It was 1974 and the high school teacher had recently returned from Europe with his family after spending some years teaching there. He was puzzled at first, but not about to argue with the superintendent. That phone call became a pivotal moment for public education in North Vancouver.
"The superintendent said, 'Don Fraser, you are not going back to Delbrook,'" Fraser recalls. "'You're going to come to the school board office and you're going to start the French second language program.'"
French was offered in high school only, at that time. Fraser was fluent in French and in his new role as modern languages co-ordinator, was tasked to introduce 20 minutes of daily French education into the school curriculum at the Grade 6 level. Soon after, he was keen to expand the program.
Elsewhere in the Lower Mainland, Coquitlam's school district had started a French immersion program for kindergarteners in 1968. It was the first and only district to offer the program in B.C. School districts in other provinces –  notably Ontario and Alberta – were also offering it and Fraser wanted to replicate it. Fresh off the passing of the Official Languages Act, federal funding was available for school districts to start their own French immersion programs.
To start, two French immersion classes were proposed at two elementary schools – Cleveland and Ross Road – and seats were available on a first come, first served basis.
North Vancouver's French immersion program started in September 1978 with about 20 kindergarten students in each class.
"There was tremendous interest," Fraser remembers, adding that after each school year, a new French immersion grade had to be introduced until there were classes from kindergarten to Grade 12. More elementary schools and eventually high schools were added.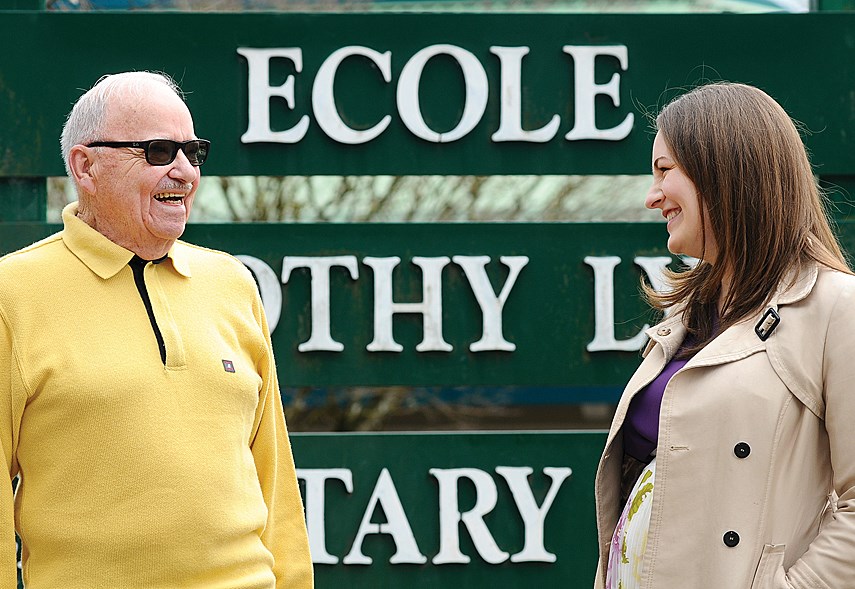 One of those early students was Michelle Didier.
"My parents just happened to meet another parent and they talked about it," Didier explains. "They thought that was a great idea and that was that. It was the luck of the draw."
Due to high demand, a lottery system was in place at the time. In September 1985, Didier was chosen to start kindergarten at Ross Road Elementary in the French Immersion program. The experience tremendously influenced her life.
"Learning a language at an early age gave me an awareness and more of an acceptance towards other cultures," Didier says. "It helped me develop a facility for learning other languages."
Soon after graduating and completing French immersion at Argyle Secondary, Didier moved to Quebec and spent three years there, becoming fluent and perfecting her grammar. She then moved to Japan for a year, where she learned Japanese and then went to Europe where she learned Spanish and some German. When she returned to Canada, she majored in French literature at Simon Fraser University, which led to getting a teaching certificate.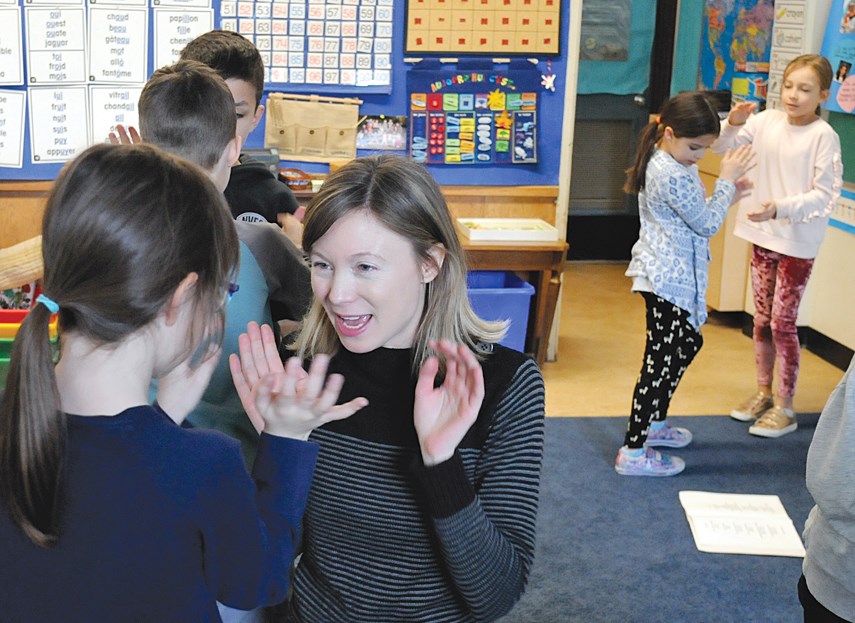 Currently, Didier is teaching a Grade 2 French immersion class at Cleveland Elementary.
"I loved learning French and I love teaching it," Didier says. "I still get together with friends I made in French immersion and I have some very good friends that I met from travelling who are from Western Africa, like Tunisia and Morocco.
"Knowing another language really helps you learn about a culture and the people."
Lisa Birrell is a French immersion enthusiast on the North Shore who grew up in Ottawa. She was enrolled in the program because her parents saw the benefits of knowing a second language. She was enrolled in French immersion in 1974, around the same time her father was studying French.
"Both of my parents are British and my dad worked in the civil service. He knew if you want to move up anywhere it helps to be bilingual," Birrell explains. "Dad was taking French as well. Knowing French meant you would have a better chance at jobs."
Birrell became a graphic designer and knowing French proved useful as many products in Canada must have information in English and French. She moved to North Vancouver in 1995 and was thrilled when she discovered French immersion was an option for her own kids at Ross Road.
Both of her kids are still in French immersion, now at Argyle Secondary.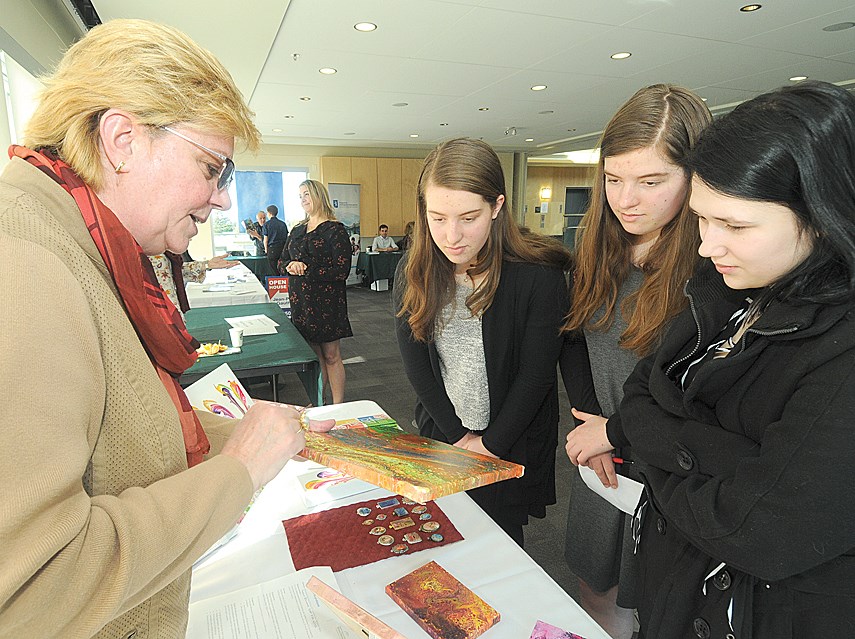 Today, 15 per cent of the North Vancouver School District's approximately 15,700 students are enrolled in French immersion, from kindergarten to Grade 12. That's 2,500 students.
 "The French population isn't very big here but as soon as the program started 40 years ago, it was very popular and grew very quickly," says Julie Bertrand, facilitator for the school district's French programs. "In the last 15 to 20 years, there has been very strong demand."
Earlier this month, the school district celebrated 40 years of French immersion in North Vancouver. The celebration was held at the Education Services Centre, with about 100 students participating. Cake was served as students sang songs, presented science projects, poems and gave musical interpretations of art in the gallery – all in French.
Fraser attended the event, along with his granddaughter Caitlin.
Caitlin was born the same day Fraser retired in 1989 and she was enrolled in French immersion from kindergarten to Grade 12 in North Vancouver. She currently teaches at Dorothy Lynas and Sherwood Park.
"For him to see how much the program has grown and all the enthusiasm the students had, it was a wonderful experience to be with him," Caitlin says. "It was nice introducing him to co-workers and it was an opportunity for people to meet my grandfather, who started all this."
"I hoped it would get this big and carry on," Fraser adds. "I am really proud that I was given that chance, that opportunity, and I really enjoyed it."