From Vancouver's North Shore to Victoria, droves of sea lice have "infected" the windows of several B.C. politicians in recent months.
The unexpected visitors — giant cutouts of the parasitic sea lice — have shaded out the windows of British Columbia Premier John Horgan, federal NDP leader Jagmeet Singh and Patrick Weiler, MP, for the breathless riding of West Vancouver-Sunshine Coast-Sea to Sky Country.
"They are people who love wild salmon — fishers, recreationalists, regular British Columbians," said Watershed Watch Salmon Society scientist Stan Proboszcz of the crafty protest.
"They're tired of inaction."
The displays of frustration came as the future of B.C.'s open net-pen salmon farming hangs in the balance. The debate has played out across industry groups, First Nations, hundreds of scientific studies and multiple levels of government.
Even Canada's Federal Court has weighed in, deciding in April former federal Fisheries and Oceans Minister Bernadette Jordan had breached B.C. salmon farmers' rights to procedural fairness when she ordered all salmon farms out of the Discovery Islands — a decision made in late 2020 as a measure to open up a bottleneck for migrating sockeye salmon.
Often out of sight of millions of British Columbians, the province's 79 remaining salmon farms dot the coast, generating an estimated $1.5 billion for the province's economy, according to the B.C. Salmon Farmer's Association.
The association points to several DFO studies completed over the last several decades indicating disease and sea lice originating in the open-water pens and passing to wild populations pose a benign risk.
Dozens of other scientists, however, have come to other conclusions.​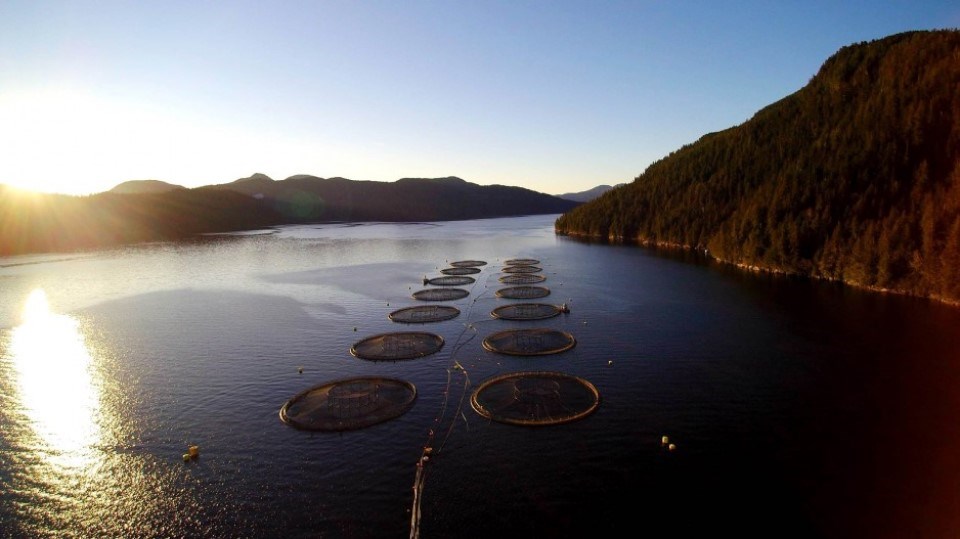 'The manufacturing of a scientific debate'
Last year, for example, UBC viral ecologist Gideon Mordecai found a debilitating virus widely seen in Atlantic salmon has been transmitting through open-water pens into wild Pacific salmon populations.
The study, which traced the piscine orthoreovirus (PRV) through genome sequencing, found it has been continuously transmitted from open-net salmon farms to wild juvenile chinook salmon for at least a decade — underscoring how aquaculture has become a pathway to introduce novel pathogens to wild species.
The genomic sequencing estimated the virus's introduction into wild chinook salmon took place roughly 30 years ago, the same time Atlantic salmon eggs were brought to the West Coast.
That refutes claims the virus was introduced during earlier attempts at farming Atlantic salmon in B.C. dating back to the later 1800s.
"The really important thing is that when we sampled wild fish closer to the farms, they were more likely to be infected," Mordecai said shortly after his research was published.
Less than a week later, the BC Salmon Farmer's Association shot back with a nearly 1,800-word email to Glacier Media, calling Mordecai's science into question and stating his research team "has simply succeeded in generating alarm and uncertainty."
"What we're seeing here is the manufacturing of a scientific debate," said Proboszcz of the back and forth. "Science cannot show with 100 per cent certainty any one thing."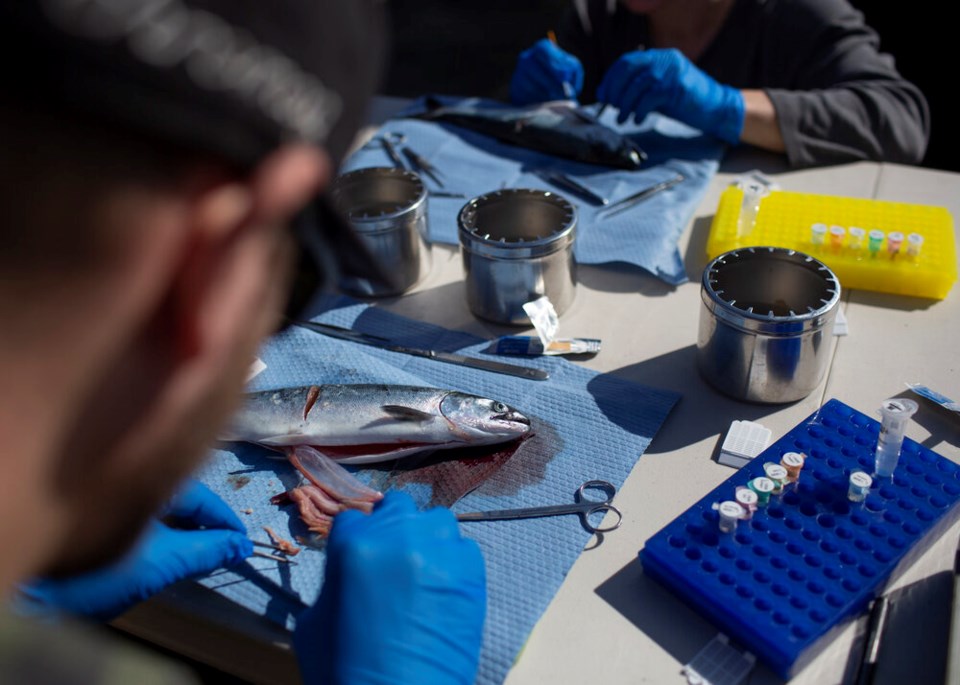 ​What science reaches decision-makers at DFO has received increased attention in recent weeks after the Globe and Mail published details of a 2012 report documenting the first cases of PRV in farmed salmon — including symptoms of jaundice and anemia, both associated with the disease.
In chinook salmon, which have not had the same time to adapt to the virus, those symptoms cause red blood cells to burst, leading to kidney and liver damage.
Kept quiet by multiple federal governments, the report was only made public in March after a decade-long battle to release it through the federal Information Commissioner.
A key author of the report, Dr. Kristi Miller-Saunders, was forced to keep silent about its findings despite a rising body of scientific work that confirmed what she had seen. Yet concerns the DFO manipulates science has circulated for years.
In testimony to the Standing Committee on Fisheries and Oceans on April 26, 2021, Miller-Saunders was asked if DFO's independence from industry had changed in recent years.
"Well, I am supposed to be sticking to the science, but in short, no," she said.
Last week, that committee heard from several other scientists echoing concerns that DFO has consistently ignored expert advice in favour of the aquaculture industry.
"DFO hid the science showing PRV causes organ failure in chinook salmon and thus allowed this Norwegian blood virus to escape DFO regulations and spread into the Skeena Fraser, and everywhere in between," Alexandra Morton, an independent scientist who has worked on Pacific salmon for 30 years, told the committee May 12.
"Ninety-five per cent of farmed salmon for sale in B.C. supermarkets is infected."
Researchers say there is no evidence PRV is harmful to humans.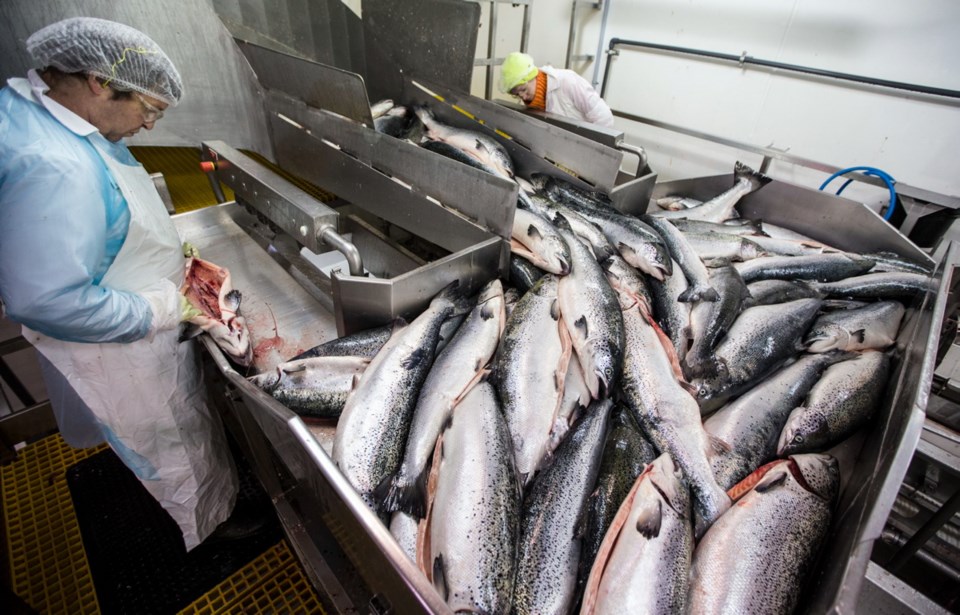 Describing DFO as "a captured regulator of the fish farm industry," First Nation Wild Salmon Alliance chairman Bob Chamberlin told the committee that many Indigenous communities have lost faith in the government's scientific vetting process.
DFO's scientific advisory secretariat (CSAS), he added, has "zero credibility" among the 102 First Nations that support a transition to land-based fish farms.
Chamberlin proposed expanding independent First Nations-run laboratories to identify threats from pathogens to salmon and the legally protected food security they represent.
"The decision DFO Minister Joyce Murray will be making soon needs to be deeply guided by the legal realities of the Supreme Court of Canada and Canada's constitutional protection of Aboriginal rights," said Chamberlin.
"Simply stated, this is a case of rights versus the privilege of a license."
DFO says salmon farm decision coming within weeks
Most British Columbians appear to agree that it's time for B.C.'s aquaculture industry to transform itself. In a July 2021 Insights West poll, 75 per cent of B.C. residents said they believe open-net salmon pens need to be transitioned to land-based pens.
Last fall, Prime Minister Justin Trudeau's mandate letter to incoming federal fisheries minister Joyce Murray reaffirmed the federal plan to transition away from traditional ocean-based salmon farming in B.C. by 2025.
"I think this industry has become a political liability," said Proboszcz. "How is this transition going to happen? We haven't heard much."
By March 2022, just as the information minister moved to release the suppressed 2012 DFO report, Premier John Horgan wrote a letter to Trudeau urging the prime minister to provide assurances that a transition program would be in place to help workers affected by salmon farm closures.
He cited concerns in several Vancouver Island communities that the federal government was poised to make decisions on the salmon farm licences within weeks.
The letter added that eliminating salmon farm licences "would fly in the face" of commitments by the federal and provincial governments to pursue the intentions of the United Nations Declaration on the Rights of Indigenous Peoples, considering some First Nations are exploring salmon farming.
As the end-of-June deadline to renew all 79 fish farm licences drew closer, the "sea lice outbreak" landed at Horgan's Langford office, later spreading to the constituent offices of other politicians.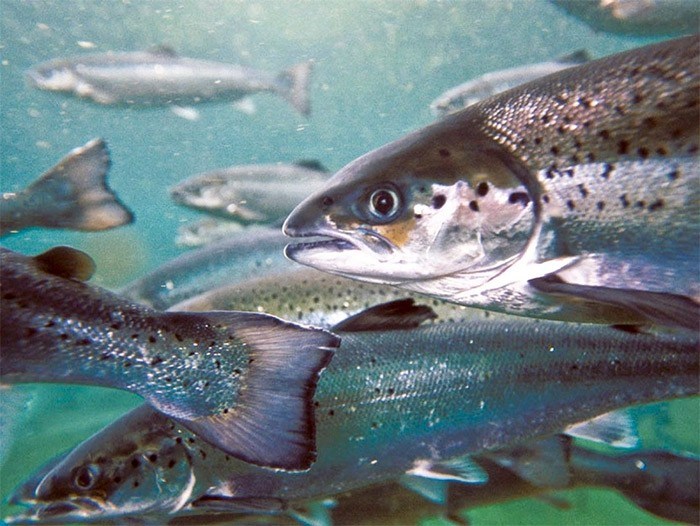 A spokesperson for federal fisheries minister Joyce Murray said the ministry is working with all sides to create a transition plan for workers.
Claire Teichman, press secretary for the Minister of Fisheries, Oceans and the Canadian Coast Guard, said DFO is in consultation with the farm licence holders and that "a decision will be made in the coming weeks."
That decision, said Teichman, will come against the backdrop of the escalating effects of climate change.
"The protection of wild Pacific salmon is a priority for British Columbians," she said. "In recent years, climate change, including B.C.'s recent landslides and flooding, habitat loss and fishing pressures have negatively affected Pacific salmon at every stage of the lifecycle."
Despite calls from some scientists and Indigenous leaders, none of the federal commitments made so far has pointed to a transition to land-based aquaculture, according to B.C. Salmon Farmers Association spokesperson Michelle Franze.
Franze said the province's salmon farmers want to work with all governments and First Nations to make a transition that works for rural coastal communities and the environment. But Franze says that transition requires new technology, and to make that shift, the industry needs certainty it can continue to exist in B.C.
About 4,700 B.C. jobs are at risk, she said.
"If all remaining licences aren't renewed or if 'temporary' licences are issued (i.e., a return to one-year licences), then investment in the sector will likely come to an end," she said in an email.
Salmon farm operations, she added, "will have to wind down."
With files from Nelson Bennett and the Canadian Press