A new lacrosse academy in North Vancouver along with environmental science and animation academies in West Vancouver are among the newest specialized education programs on offer in North Shore schools this year.
North Vancouver school trustees recently approved a new lacrosse academy set to start at Carson Graham next September.
The program will be open to students in grades 8 through 12 and will include skill development in both field and box lacrosse. The school district is partnering with the Tewanee Consulting Group, headed by Tewanee Joseph, who has been heavily involved in North Shore lacrosse as both a coach and player, to offer the program.
In addition to developing skills, the lacrosse academy will also honour the history and culture of the Squamish Nation, whose members have been heavily involved in lacrosse for many generations. Organizers expect up to 40 per cent of students enrolling in the academy to be members of the Squamish Nation, according to a school district report.
Although there is a lacrosse academy in Nanaimo, there is no similar program in the Lower Mainland, said district principal Deborah Wanner.
The board of education approved the program in December, despite reservations voiced by two trustees. Cyndi Gerlach said she was concerned that lacrosse tends to be male-dominated sport, while Jessica Stanley said she worried about adequate safeguards against concussions being in place.
In response, Wanner said the academy is intended as a skills development program, not a full-contact sport.
Lacrosse was widely considered Canada's national game until 1994, when it was made Canada's national "summer game", with hockey taking the title of Canada's national "winter game."
The lacrosse academy will function similarly to the way other sports academies run in the North Vancouver School District, with fee-paying students taking part in the academy training during PE blocks two or three afternoons a week.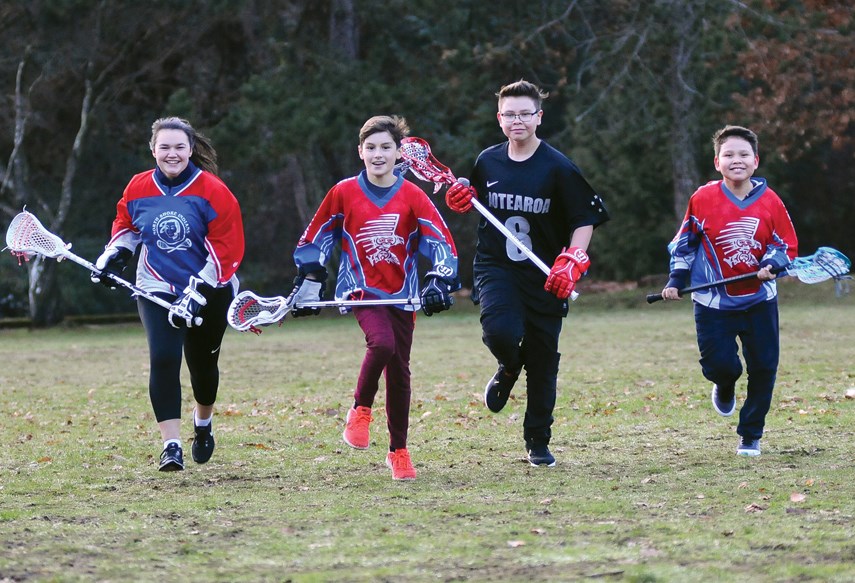 Currently there are almost 550 students registered in specialized academies in North Vancouver, said Wanner.
Soccer and volleyball academies are among the most popular, with over 100 students registered in both. There are also two classes of the dance academy and a wait list for the basketball academy, said Wanner.
This year, the school district is also relaunching is outdoor academy for Grade 10 students at Sutherland Secondary, which the school district is running with Outward Bound.
There has been interest in the program, said Wanner. "There's a lot of very outdoor-minded families on the North Shore."
The program was approved last year, but didn't get sufficient enrolment to launch in September.
Specialized learning is also continuing to be popular in West Vancouver, where 16 academies are now in operation and almost 440 students are registered.
Among the new offerings this year are an environmental science academy, which will be taught at the Department of Fisheries and Oceans' research lab in West Vancouver. The West Vancouver School District is also partnering with Capilano University to offer an animation academy for grade 11 and 12 students .
"There's a huge potential, post-secondary, for students," said district principal Diane Nelson.
Other new academies include table tennis at Sentinel.
Among the more popular programs, the robotics academy has doubled in size since its launch a few years ago. The fencing and hockey programs are also growing, said Nelson.
Nineteen Grade 10 students are enrolled in an outdoor academy this year and a ballet academy is in its second year.
Parents and high school students interested in checking out academies in North Vancouver can attend North Vancouver's information night at Sutherland Secondary this Thursday evening from 7 to 8:30 p.m.
In West Vancouver,  information nights on academies happen Feb. 6 and Feb 7at Sentinel Secondary from 5:30 to 8:30 p.m. Check westvancouverschools.ca/academies for times and dates of individual academy sessions.