The two Costco stores in Burnaby have become the latest businesses to require face masks upon entering their story.
In a bulletin on Costco Canada's website yesterday, the company said it recommends "all Costco members and guests to wear a mask or face covering that covers the mouth and nose, at all times while on Costco premises."
The company said the policy is both a "face mask requirement" and that "it is recommended." It is unclear how the new policy will be enforced.
What is clear is that mask policy does not apply to children under two years old or anyone unable to wear a mask because of a medical condition.
Costco is not the first to introduce a mask policy for its customers. The T&T Supermarket at Metropolis at Metrotown and Whole Foods at Brentwood requested its patrons begin wearing masks earlier this month.
The Burnaby Costcos will join nearly 100 others across Canada in implementing the new policy, one which has been in place in at U.S. locations since May 4.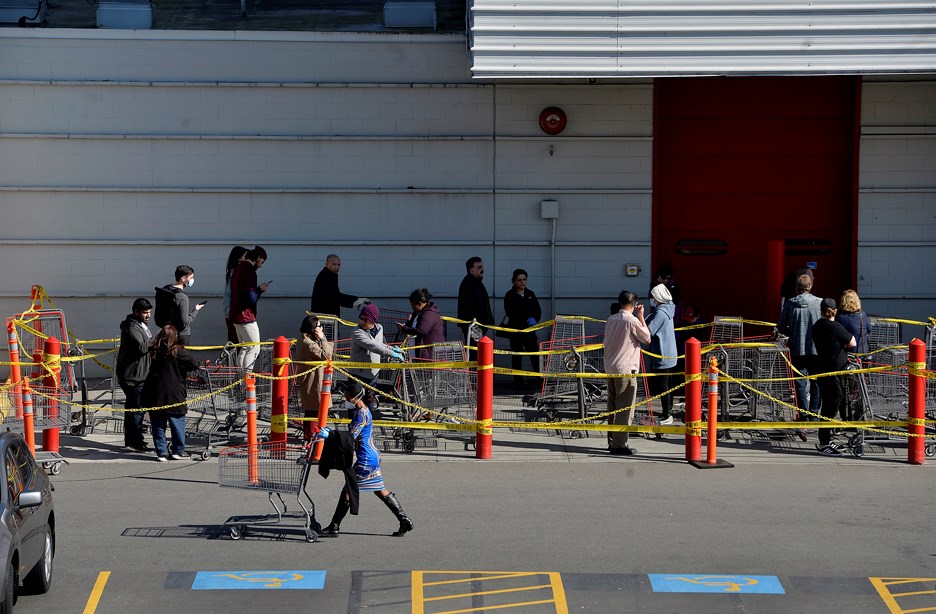 In making its decision, the company cited recent recommendations from Canadian public health officials calling on Canadians to wear masks in public spaces. Canada's chief public health officer, Dr. Theresa Tam, offered a new directive Wednesday, May 20, officially recommending Canadians wear non-medical face masks in situations where physical distancing is not possible.
In the early days of the pandemic, public health officials did not recommend wearing non-medical masks, a position that changed in early April after Dr. Tam said they could be worn as "an additional measure" when it became clear COVID-19 can be spread by people who aren't showing symptoms. At the time, Tam stopped short of offering an official recommendation on wearing non-medical masks.
But as more scientific evidence has emerged — for example, that asymptomatic carriers of the virus can still infect others — masks have increasingly been seen as a proactive step in protecting others from your one's own droplets.
Still, even with the recent changes, both health officials and Costco say that masks are no substitute for physical distancing and those precautions should still be followed whenever possible.