When Corp. Jared Reynolds of the Canadian Army Reserves was deployed to Afghanistan as part of a protection force for crucial supplies in 2009-2010, the war in that country was a constant chess game.
"It's not like you're fighting an enemy who's wearing a uniform," said Reynolds, a North Vancouver resident and firefighter, recalling his time as part of Canada's mission in the country.
Instead, there was a constant process of assessing who was an ally and who wasn't – a feeling that could shift noticeably from one village to the next.
Convoy protection a dangerous job
As a rifleman, Reynolds and the other 40 soldiers in his 4th protection platoon were charged with providing security to convoys carrying supplies throughout southern Afghanistan. The convoys carried everything from mail, medical supplies and equipment to occasional VIPs from the military base at Kandahar airfield to more remote regions.
"If anything happened, we were there to make sure those vehicles were protected," said Reynolds.
Sometimes the trips would take a day, sometimes they were multiple days. The journeys were always dangerous.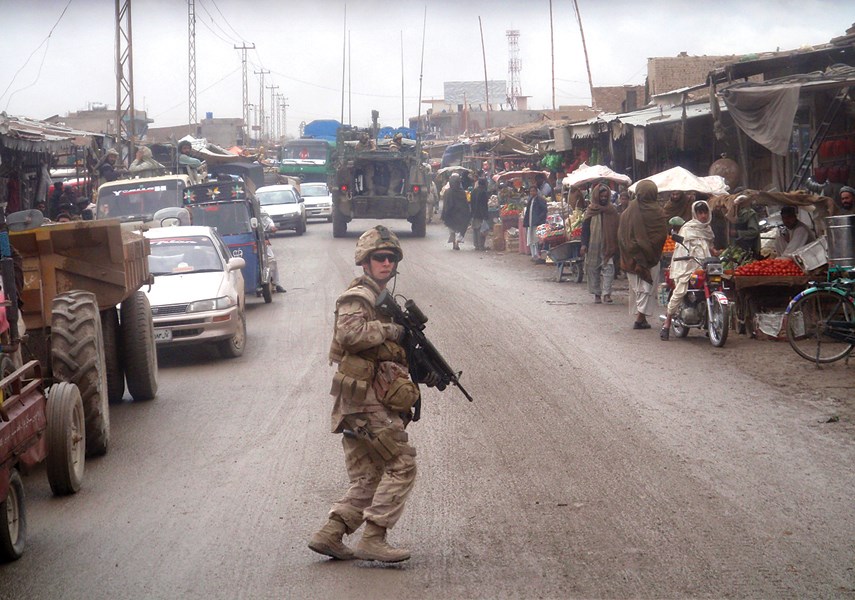 Part of Reynolds's job was to get out of the vehicle and check the area on foot for roadside bombs, often placed in drainage culverts at the side of the road.
The game of cat and mouse with the Taliban was constant. Once the Canadians figured out a Taliban strategy, the Taliban would quickly adapt to change tactics, said Reynolds.
There were missions that didn't end well, that Reynolds prefers not to talk about now.
"I attended multiple ramp ceremonies, where we had lost Canadians," he says now. "I hope I never attend another one again in my life."
But in the remote desert villages and the roads between them, there was one group of people who were key to helping Canadian soldiers survive in those life and death moments. Those were the Afghan interpreters, who worked for the Canadian military, travelled with the platoon and were their eyes and ears on the ground.
Local knowledge essential
It wasn't just a case of translating, Reynolds said, but also local knowledge of an area that could suddenly raise red flags.
"It's whether or not we should be following someone when they're trying to get us to come down an alley."
One day there were children asking for help to fix a bike. "But they didn't have it with them," said Reynolds. The interpreter told them not to go.
Sometimes they would drive through a village and come back three hours later and something had changed, said Reynolds. "Money could have been paid. The Taliban were really active."
In those situations, interpreters were crucial.
"We were completely reliant on them," he said. "They were our eyes and ears. They were essential to everything we were doing."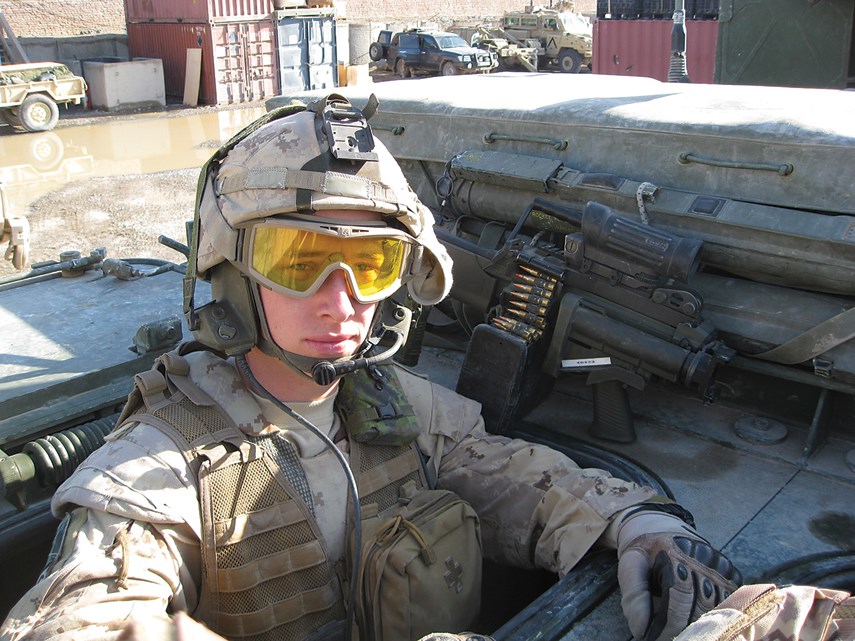 While soldiers would be deployed for a set period of time, interpreters often worked for years in their roles. They knew better than the soldiers the dangers they faced.
In an impoverished country, most worked for a chance to come to Canada, as part of a special immigration program set up by the government.
But following the collapse of the Afghan government this summer, and the final withdrawal of American troops, Canada reneged on its commitment, said Reynolds.
"Those guys, they're doing this for years at a time, under the promise of getting to come to Canada. And then this past summer, we just entirely abandoned them."
In the decade since Canada ended its combat mission in the country, thousands of Afghans who worked for Canada were approved to immigrate to Canada.
But the program moved slowly.
When U.S. troops withdrew and the government they had helped collapsed, Reynolds said Canada's efforts to evacuate its most vulnerable helpers were wholly inadequate.
While Canada, along with other countries, sent evacuation flights to the country, many Afghan interpreters and their families – who'd been promised safe passage – had no way to get inside the gates at the airport. Any Canadian embassy staff who could have helped them were also long gone.
Afghan lives in danger
Reynolds, like many former soldiers who had worked alongside the Afghans, watched the unfolding scenes with horror, knowing those who had worked for the foreign troops against the Taliban would now be targeted.
"Anyone who says they were surprised that this happened wasn't paying attention," says Reynolds.
As the U.S. troop withdrawal drew nearer, one group of retired generals tried for months to get the attention of Ottawa, said Reynolds, warning that Afghan lives were in danger.
"Basically everyone ignored it until it was in their face," he said.
Reynolds said Canada should have fast-tracked efforts to get the Afghan interpreters and their families out much sooner, once it became obvious the U.S. would be withdrawing.
In the summer, Reynolds sent a letter to his MP Terry Beech's office, which he followed up by an in-person visit. He got an email back, essentially saying, "'We're looking into it,'" he said.
He wrote to the minister of immigration multiple times with no result.
He attended a rally in downtown Vancouver, trying to draw attention to the situation, where he met several former Afghan interpreters who made it out.
"Almost all of them had stories of friends or family that were in hiding or had been executed since the Taliban has regained control of most of Afghanistan," he said.
Many of those who did make it out in the final days in August did so on planes from the U.S. or other countries, said Reynolds.
Canada had already gone.
Reynolds has also been active in the Veterans Transition Network, a Vancouver-based group of former Canadian soldiers, who have been privately sponsoring missions to get interpreters out of the country any way they can, involving funding safe houses for families within the country and harrowing journeys through Taliban checkpoints to the border with Pakistan.
That's work the Canadian government should also be involved in, said Reynolds.
Recently, a number of the safe houses had to be abandoned as money ran out.
And as the Taliban seizes more of the country, work to get people out is becoming more difficult, he says.
"Eventually, they're not going to be able to get out."
Canada abandoned its helpers, says vet
A spokesperson from Global Affairs Canada said Canada has provided funding to the Veterans Transition Network, and the non-governmental organization Aman Lara in their efforts to help vulnerable Afghans. "We continue to work closely with these organizations regarding the evolving situation," said the spokesperson.
"Due to the volatile security situation in Afghanistan, Canada is not currently funding the safe houses directly."
Back in August, Canada announced $50 million in humanitarian assistance to support aid groups both inside Afghanistan and in neighbouring countries.
"Canada is closely monitoring the situation on the ground and remains committed to responding to the needs of the people of Afghanistan, as possible," said the spokesperson.
But that won't help Afghans left behind who are facing immediate threats to their lives, said Reynolds.
Reynolds said after risking his own life fighting for his country, he's angry that Canada abandoned the very people who helped keep him alive.
"We had people falling off planes trying to escape," he said. "I don't know what our government needs to see before we act."
"And now as a country we're turning our backs on them."