For a time, the allure of New York City was overwhelming for a young Indigenous printmaker from British Columbia's mountainous interior.
A recently trained printmaker from Emily Carr College of Art and Design, Ed Archie NoiseCat was in New York producing prints for the likes of Roy Lichtenstein and Frank Stella — his "legends of contemporary art."
But even as he embraced the appeal of this exciting new world, NoiseCat's thoughts were often filled with the stories of his ancestral people.
"My work is inspired by the stories that comprise my life — the people, tricksters, tragedies and triumphs of the Indigenous experience," he says in advance of his solo exhibit at the Squamish Lil'wat Cultural Centre in Whistler.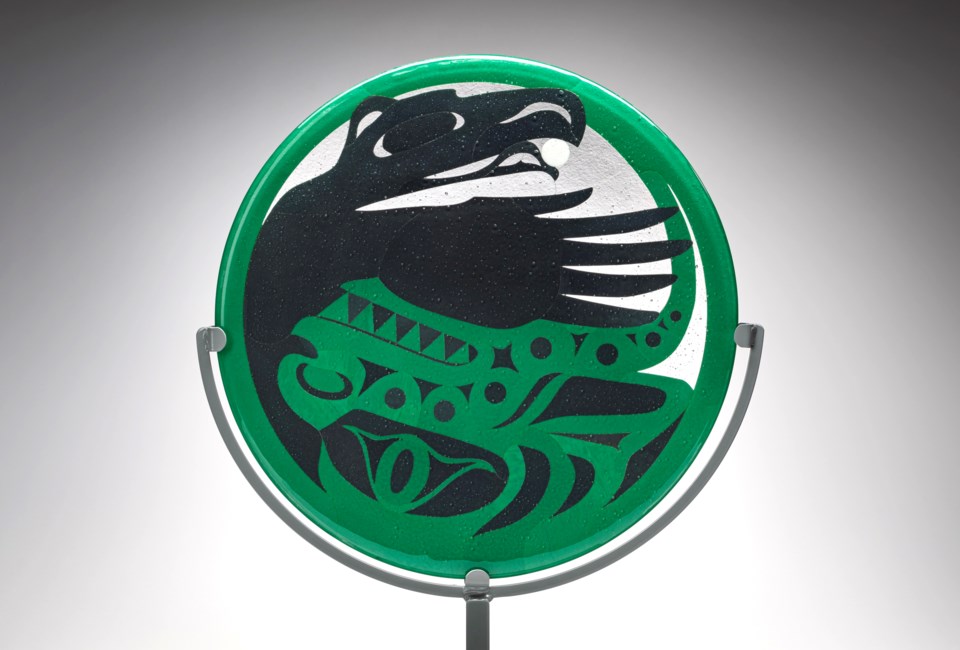 Sqātsza7 Tmicw - Father Land will showcase a lifetime of NoiseCat's creative exploration. The exhibit includes his limited edition prints, woodcarvings, metalwork glasswork and handcrafted jewellery.
"His work is visually powerful as it recounts the ancient North American myths, posing fundamental questions and illustrating the primal conflicts of culture and mankind," says the website Native Online. "Although he draws upon the beliefs and values of his ancient culture, his work is contemporary. As a printmaker he has worked with some of the more celebrated artists of this generation. Their influence enables him to bring a wealth of non-traditional techniques and an informed understanding of modern art to his work. At the same time, however, he was born and raised on a reservation with the conflicts of his heritage."
Just as his work was inspired by the stories he heard growing up in the interior — his mother's people are the Canim Lake Band of Shuswap Indians; his father's people are the Lil'wat — NoiseCat will also be in Whistler passing on his knowledge to a young Lil'wat Nation carver.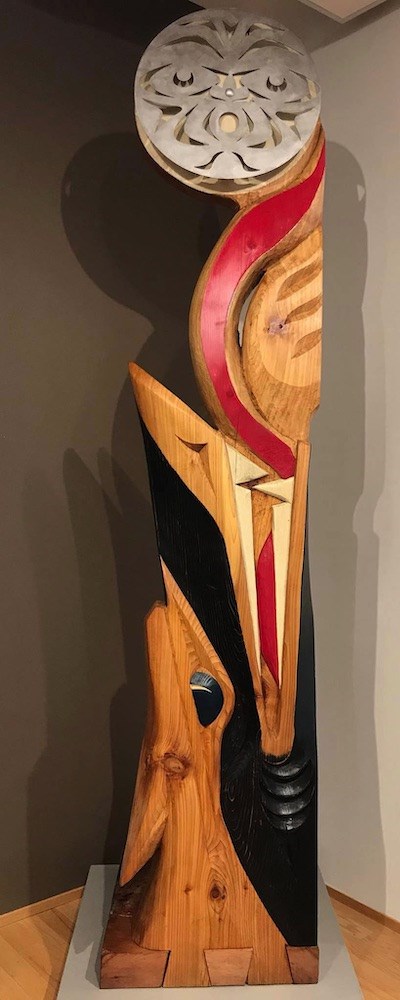 "NoiseCat will be on site mentoring Qawam Redmond Andrews as they work together on a 20-foot cedar pole," says the cultural centre's Mandy Rousseau. "What's particularly unique about this transfer of knowledge is that NoiseCat, whose late father was Lil'wat, is a master carver and Qawam's father was the last master carver in Lil'wat. He passed away before completing his transfer of knowledge to the next generation of Lil'wat carvers."
The cultural centre was thrilled to bring the generations together to coincide with NoiseCat's solo exhibit.
It is the first time the centre's temporary gallery space will host a feature artist exhibition. Sqātsza7 Tmicw - Father Land opens to the general public at 4584 Blackcomb Way in Whistler on August 13. (There's a special opening for Squamish Nation and Lil'wat Nation members on August 12.) It closes on February 28, 2021. For more information visit Squamish Lil'wat Cultural Centre.