She Summits, three-day event from April 5-7 at various venues featuring guest speakers including climber Lynn Hill, surfer Mathea Olin, trail racer Andreane Lanthier Nadeau and surf photographer Bryanna Bradley. For complete schedule of events visit shesummits.org.
You have to walk the talk, figures Carla Cupido.
The North Vancouver chiropractor is a on a mission to get people, particularly youth, moving.
So, Cupido is leading by example by being an active role model for her daughters, ages three and six.
"For me, it's more about dabbling in a lot of different activities – skiing, hiking, biking and swimming," says Cupido. "At this age, it's about keeping it fun."
Cupido hopes to capture the attention of a younger generation through a new outdoor recreation festival she has co-created, called She Summits. The community festival, being held at various venues around North Vancouver this weekend, aims to empower people through female-focused adventure films, sport clinics and special events.
She Summits came about organically.
Cupido was bolstered by the success of a female-centric film festival she hosted in North Vancouver last fall, called Gutsy Girls Adventure Film Tour.
"The community response was unbelievable," says Cupido, who noticed a lot of kids in the Gutsy Girls' audience.
Following Gutsy Girls, Cupido connected with Vancouver International Mountain Film Festival director Alan Formanek, and from those brainstorming sessions, She Summits was born – with a mandate to include robust youth programming.
"There are very few events that I have seen so far that celebrate young individuals too," says Cupido.
Finding the right adventure sport role models to connect with youth for She Summits was easy.
An obvious choice was Mathea Olin, one of the world's best female surfers, who is only 16.
"She's this super grounded kid from Tofino," says Cupido, adding Olin is not all about winning, but also putting her surfing talent toward a good cause.
Bryanna Bradley, a Vancouver Island female-focused surf photographer is also on the lineup for She Summits, sharing stories from behind the camera during an Essence and Equality presentation. 
"I thought it would be nice to be able to capture the other side of the camera because there's still so few filmmakers and photographers that are female in the adventure film space," explains Cupido.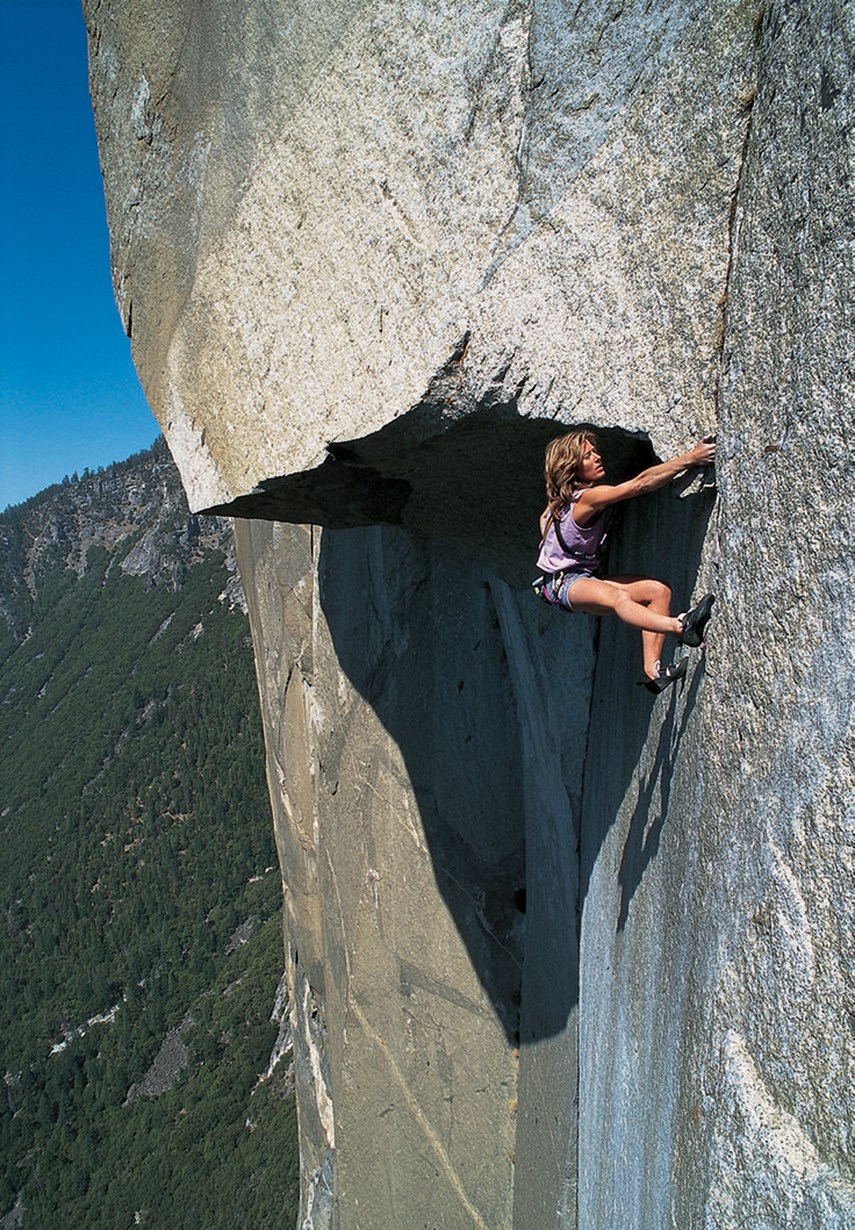 Also set to inspire the audience at Centennial Theatre is a legend in Cupido's eyes, Lynn Hill, the first person in the world to free climb the infamous Nose route up El Capitan in Yosemite National Park.
"She's just a legend and has done so much for females in sport and levelling the playing field and changing the conversation around what it means to be a female in sport," says Cupido. "It's just an honour to have her."
The films being shown during She Summits smash through stereotypes of the adventure sport world.
The audience will meet fearless women hunting the biggest waves in the world, tending nets on the world's most intense salmon run, and unearthing a stunning unclimbed line – among other high-adrenaline pursuits captured on film in breathtaking settings.
The festival's content focuses on pushing boundaries while walking an inclusive line – by showing an adventurous mom who treks with her baby, for example.
The plan is to get She Summits guests out of their seats and immerse them directly in nature on the North Shore.
"It's about inspiring people beyond the theatre. It's about creating communities that people can actually feel," says Cupido.
There are free She Summits events just for youth, including Ocean Education and Exploration on Saturday afternoon in Deep Cove.
Kids can learn to kayak and stand-up paddle, while learning about ocean plastics and marine pollution. Participants will also learn about single-use plastic alternatives and explore the inter-tidal zone.
Other events tied to She Summits include a bouldering basics clinic at The Hive North Shore, and a NSMBA Girls Dig Day at Old Buck trailhead.
Meanwhile, a Teen-Focused Panel Discussion is set for Friday evening at Arc'teryx.
Panelists Andreane Lanthier Nadea, Mathea Olin, Sanoa Olin and Andrew Funk will dive into hot topics, including gender equality, the challenges between males and females in sport, and how to work together to create change.
Cupido is excited to connect youth with like-minded people, while building confidence in them to lead the next generation on this planet.
"We need one another to grow," says Cupido.
Gender disparity in adventure sports still exists, according to Cupido.
"There is so much that we are learning about how do we break down the barriers that still exist," she says.
"The idea that you as a female, male, transgender, or whoever, you can step into your physical body and feel strong, and capable and comfortable."
Cupido hopes to make She Summits an annual event, encouraged by a message from Mathea.
"When you do what you love, motivation remains high," she says.