Dog Days, an exhibition that focuses on the relationship between canines and humans through photography, and video works, Polygon Gallery, until Sept. 1, thepolygon.ca.
For as long as man has roamed the Earth, man's best friend has been by his side.
It's with this in mind that dog lovers, and their pooches, are encouraged to check out Polygon Gallery's latest exhibition, Dog Days, running now until Sept. 1.
"For as long as we've had cameras, we've been photographing our dogs. They've always been our favourite subject, right from the really historic prints that we have here, up to the memes you see on the internet now," says Justin Ramsey, assistant curator at the Polygon.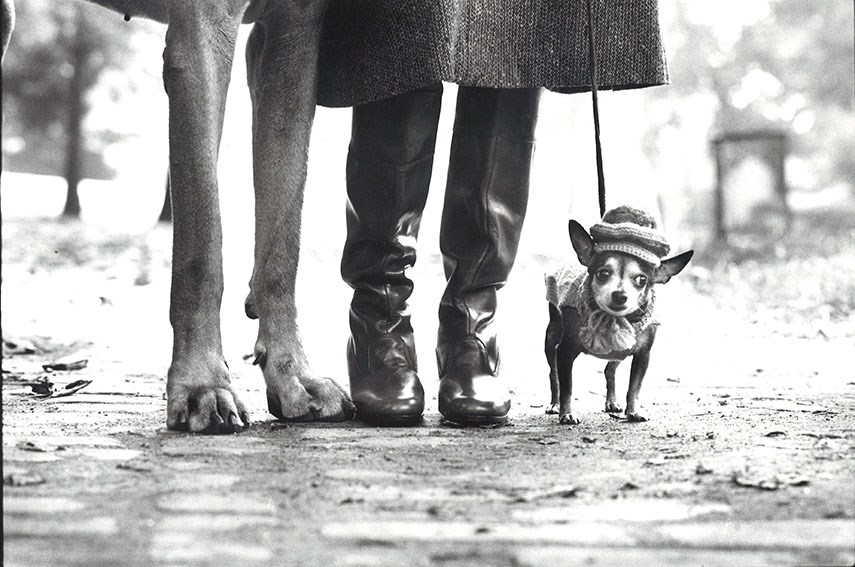 As Ramsey, along with gallery manager Diane Evans, show off the 90-plus photographs and multimedia displays featuring our collectively favourite furry friends, a couple things come into focus. For one thing, the observer will notice that dogs have really got up to some stuff over the years – and these are just the things we've been around long enough to photograph.
"This is a really early photograph of dogsleds," says Evans, pointing to a pack of frosty canines as they trudge through ice and snow. There's photos of dogs with soldiers, dogs having fun, and a photo of a vacant lot full of dog-poo bags. A bit further along, Evans draws attention to another large black-and-white photograph depicting an act that all dog owners and their dogs know well – playfully wrestling on the floor. "This is Lou Reed with his dog Lolabelle," she notes.
Another thing that becomes apparent the longer one stares at the myriad photographs of dogs playing, panting, posing and getting up to other dog-related mischief: pooches, as such a major force in many of our lives, have been represented through diverse media through the ages – as long as the camera has existed people have sought to capture Fido's place in the ephemera of the everyday or through the long lens of high art.
"We're seeing anonymous news photographs, we're seeing these fine art prints, we're seeing entertainment or press shots," says Ramsey, attempting to surmise the plethora of dog pics on display. "What this show does by focusing on the dog, we're able to bring in all different aspects of visual media that people have interacted with across time and today. It really brings together the breadth of it. It's eclectic but it also coheres together in an interesting way."
Among the anonymous or archival shots featuring dogs are plenty of well-known photographers as well. A series of Shelby Lee Adams photos, who's most famous for his stunning portraits of people in the American Appalachians, call attention to the dogs littered amongst the charismatic characters in his images.
Even more on the zany side, there's a video installation by William Wegman, as well as a number of photographs, that show the artist's true canine colours.
"He did these really nutty Cinderella series, where he basically did the whole illustration of the Cinderella story using his Weimaraners as the characters," explains Dempsey.
Evans searched high and low for the best dog photos she could find for the exhibition, seeking out prints from the Library of Congress collection as well as Vancouver Public Library's archives. Both Evans and Ramsey are glad the exhibition also features a lot of prolific Canadian artists' work.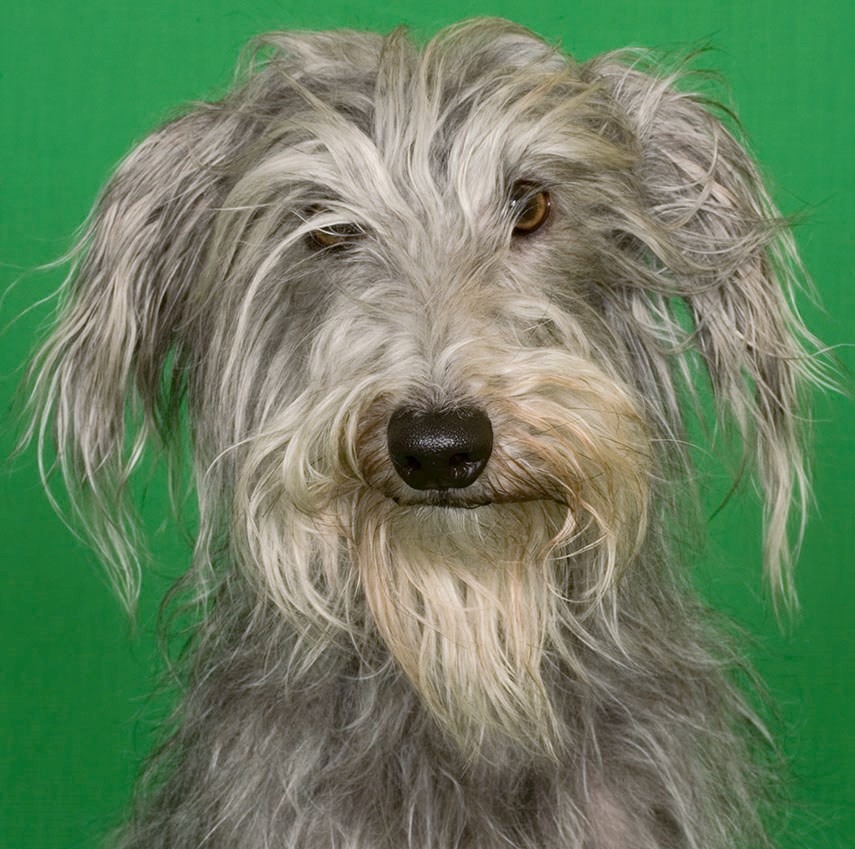 A pair of special paid events are also scheduled during Dog Days. On July 21 and 28, Vancouver artist Geoffrey Wallang will be available to create a unique tintype portrait of your dog. And in August, award-winning Canadian artist Shari Hatt, who has a number of large dog portraits with green backgrounds on display for Dog Days and has photographed celebrity dogs owned by the Duke and Duchess of York and the late fashion designer Alexander McQueen, will be available to take dog portraits. Visit thepolygon.ca/exhibition/dog-days for more information and prices.
As for the free Dog Days exhibition itself, both Evans and Ramsey want visitors to know that if they happen to stroll by with their own pooch, both dog owner and furry friend are welcome to come in together. Discerning eyes will notice that among all the photos of dogs, a feisty feline is also mixed in amid the frames.
"We also had to include one cat," jokes Evans. "We did that so the dogs could growl at it."